Stories: they help us understand the world
09 Jan 2020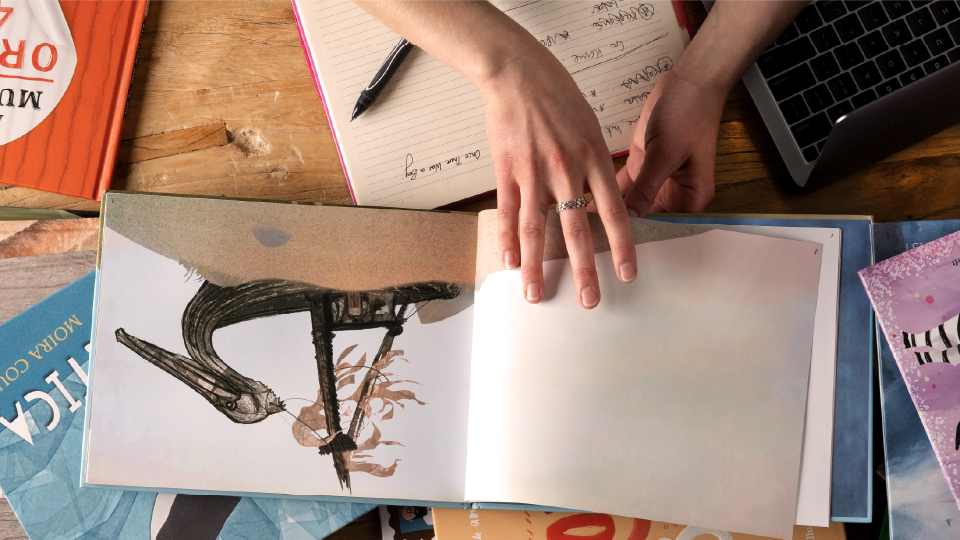 We believe that stories hold up a mirror to the world, which allows us to see what we might have otherwise missed, misunderstood or not fully comprehended. They offer not just a reflection, but a specific person's interpretation of an idea or event. When we engage with stories and illustrations whose creators have strong, clear voices and ideas, we see something that we could not have witnessed ourselves.
It's something we've been thinking about as we've watched and read the coverage of the Australian bushfires on the news and social media. We've read and witnessed with the knowledge that by engaging with different perspectives, we can start to understand alternate viewpoints and ideas, and issues we may be facing.
We've been watching the horror unfurl with devastation and feelings of helplessness. It's clear from the statistics that have been released (which we won't detail here, but can be found here), that this is a pain we will start to recover from as a nation, but will never forget.
We have, though, found glimmers of hope in the work of Australian and international creators, who have been putting out powerful pieces in light of the disaster. As a team, we've been talking about Oliver Jeffer's powerful message, Beci Orpin's illustrations detailing how to help, Tai Snaith's impactful illustrations about the challenges Australian wildlife are facing and high-profile creatives, like Celeste Barber, who are raising enormous funds internationally.
They have provided a timely reminder that in this horror, we need to come together, talk, listen and share, and to do all we can for those who need it and for our earth. For our part, we've chosen to auction two items on Twitter for #authorsforfireys, with all proceeds going to CFA Victoria. We encourage you to place a bid on one of our items, or take a look at some of the other items donated by Australian creators with the hashtag #authorsforfireys.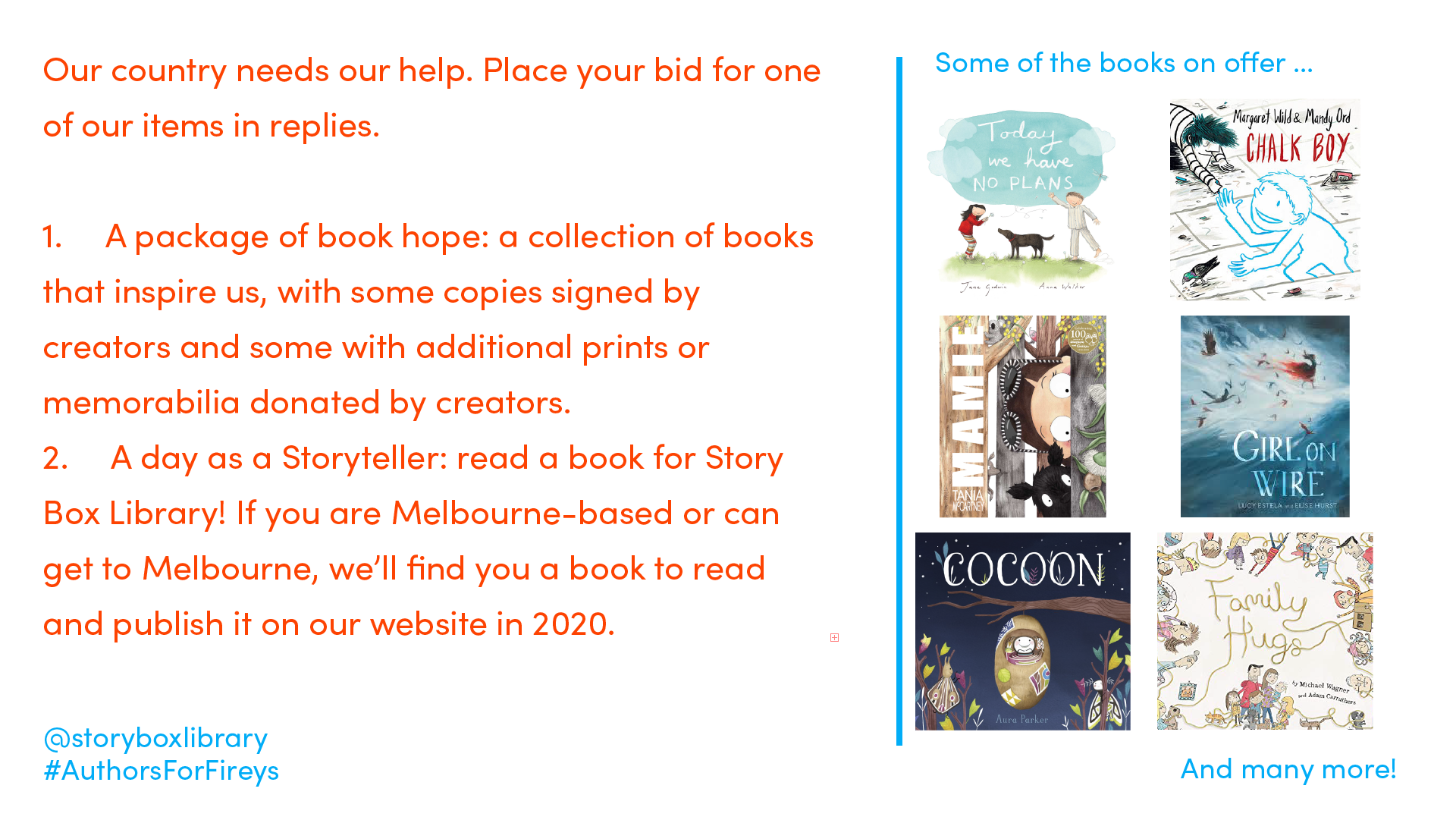 And we'd suggest that this is something to remember: even amidst one of the worst disasters our country has ever seen, we always have stories to share that help guide, teach and inform us all.
You can place a bid on our items for #authorsforfireys auction on Twitter up until 11pm on January 11. For full details on how to place a bit head to authorsforfireys.wixsite.com/website.