Welcome to SBL's Librarian Storyteller of the Year Award
02 Oct 2020
Attention librarians! We think it's about time you get the recognition you deserve. A Logie, an Emmy, an Australian Retail Association Award (?), librarians deserve them all. We know it, you know it, Robyn Butler and Wayne Hope from The Librarians know it. And now it's your time to shine.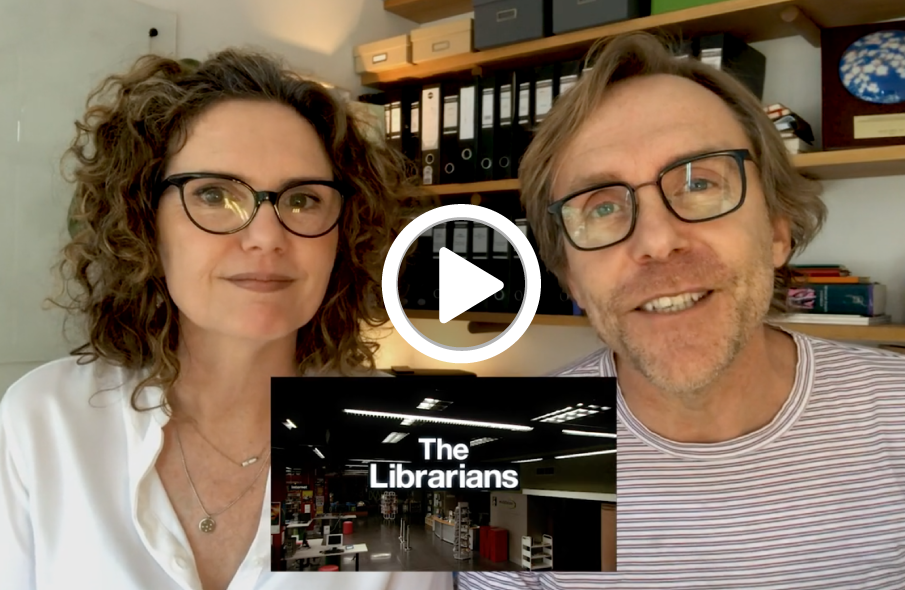 With support of our exclusive public library partner James Bennett, our Librarian Storyteller of the Year award initiative aims to celebrate the achievements of librarians from Australia and New Zealand, and recognise their ongoing community services by maintaining connection with their local communities and encouraging continued engagement with children's stories.
Focusing on children's librarians who have released their own online storytime solutions to maintain connection with patrons and students, librarians are invited to submit a 30-60 second storytelling video with the opportunity to win a number of prizes including the ultimate Storyteller opportunity to read professionally for SBL.
Prizes up for grabs
1st Place: Selection as a storyteller for a story video to be released on SBL, to be filmed in the winner's home state in 2021 (COVID-19 restrictions pending).
2nd Place: A set of four durable bean bags branded in SBL's four colourway, featuring SBL's characters Edna, Ernie, Boris and Madge, valued at approximately
AU$1,000.00 per set.
3rd Place: A collection of children's books that are also featured on SBL, to be donated by the Sponsor, James Bennett, valued at approximately AU$250 per set.
Important dates to know
Competition entries open: Saturday 3rd October
Extended Deadline for Entries: Friday 6th November at 11:59pm AEDT
Shortlist Judging Period: 13th - 19th November
Winner Contacted: Friday 20th November
Winner Announcement: SAT 28th November
Key information to be aware of and terms & conditions
Download our Librarian Storyteller of the Year information pack here for full information on how to enter the competition, Terms and Conditions of entry, and promo-ready social media tiles for Feed and Stories to promote the competition and to share news of your entry.
We're proud to introduce this initiative designed to recognise the important work librarians do across Australia and New Zealand. It's an initiative supported by SBL's exclusive public library partner James Bennett, who are contributing to both the prizes and judging process.