Q&A with Belle Alderman from the National Centre of Australian Children's Literature
06 Jun 2023
"Our aim is always to reach out and promote Australian children's books to diverse readers, home schooling parents, teachers, librarians and all interested."
Belle Alderman is passionate about stories for young people. As Director of the National Centre for Australian Children's Literature Inc (NCACL), Belle brings a lifetime of experience as a teacher librarian, secondary teacher and university lecturer and researcher in the field of children's literature. She has served on judging panels such as the Prime Minister's Awards and The Children's Book Council of Australia and as an academic at the University of Canberra, Belle taught children's literature and writing for young people.
The recently-released Picture Books for Older Readers (PBOR) database, which corresponds with a range of titles in Story Box Library's digital collection, will provide a resource for teachers, librarians, caregivers, students and researchers, to identify books for learning purposes. The Story Box Library team spoke with Belle about her passion for literature, the launch of the database, the importance of ongoing advocacy and support of Australian children's literature and its creators, and the future of literacy and learning in the digital age.
1/ Tell us about the Picture Books for Older Readers database, e.g. project duration, launch time frame, goals, achievements, and research behind it.
We conceived the Picture Books for Older Readers 18 months ago. We researched the area and found no other such Australian database existed. Yet Australian authors and illustrators have long been world leaders in this area. Think Gary Crew's 'The Watertower' or Shaun Tan's 'The Arrival'. We ran a campaign on social media and raised the $10,000 we needed in nine days – we knew then that others found the topic of interest too! We hired 10 contributors across Australia, all experts in Australian children's literature, to write up these books.
Each contributor received guidelines to ensure a high standard of analysing these unique books. Each contributor's work is moderated to ensure high quality. Our team also includes our Australian curriculum expert who assigns all the codes. Our web manager then uploads all the material from our shared website; that made working collaboratively relatively easy.

2/ Why is it important to promote Australian children's literature, and have an accessible database for educators, librarians and families seeking high-quality stories?
People are incredibly busy these days. There is not enough time to read all the books being published or even to know what is available. Our goal has been to research, identify and write about the books in this field. We had these books in our Centre. Here are some of the strengths that we knew these books individually and/or collectively have:
Introduce and teach multi-literacies

Present different styles of literature, for example, postmodernism or metafiction

Provide methods of 'decoding' the integration of words and pictures

Comprehend and understand multiple meanings and readings of a book

Offer alternatives to 'text only' classroom books

Provide alternatives for students with literacy or language difficulties

Present a familiar and non-threatening format for reluctant readers

Provide useful tools for thematic units of work

Show societal diversity

Assist in learning emotional self-regulation

Create an involvement with characters generating sensitivity and empathy

Introduce sensitive/difficult or tough topics – death, war, refugees, homelessness

Demonstrate literary techniques

Analyse artistic techniques and styles

Examine design and layout

Offer examples of visual literacy
Watch our Short Film with Belle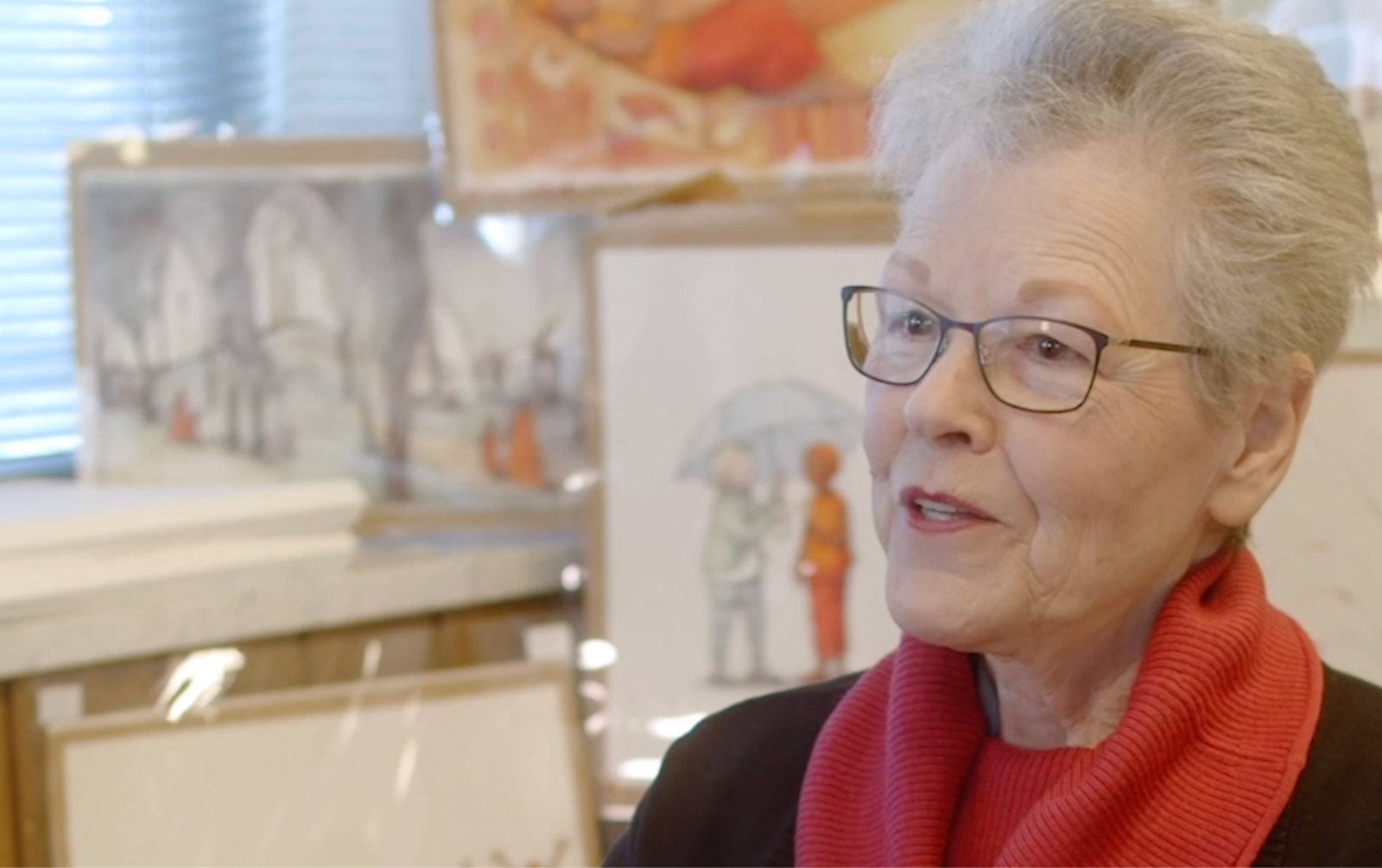 3/ Could you tell us about some of the most important and/or significant findings from NCACL, with regards to the future of learning and literacy for young Australian kids, and how it relates to diverse and accessible literature?
Our aim is always to reach out and promote Australian children's books to diverse readers, home schooling parents, teachers, librarians and all interested. We know the wealth of Australian children's literature as the Centre receives donations from Australian publishers and creatives. Recently Edwina West, a Copyright Agency grant recipient, visited to talk about 'aliteracy'—kids who can read, but choose not to read. What books would interest them? How does one find these books? University teacher education students visited to find books featuring poverty or disadvantage.
One group of students are celebrating International Day Against Homophobia, Biphobia and Transphobia (IDAHOBIT) Day, featuring books from our Centre. We have visits from childcare centres and schools, researchers comparing translations of picture books and the changes necessary for cultural differences. Another researcher is examining 85 picture books aimed at preschool and early childhood that feature Aboriginal and or Torres Strait languages. We pride ourselves on meeting this diversity of needs and interests and those yet to come.
4/ How can educators, librarians and parents and carers use the research and resources from NCACL to engage children in reading and learning, ensuring exposure to a wide variety of perspectives and diverse stories?
Between our Cultural Diversity and Aboriginal and or Torres Strait Islander Peoples databases, the Centre now offers over 1,000 Australian children's books on these topics. Each book includes Australian curriculum links, annotation, themes, subjects, and online free teaching resources for each book. The Aboriginal and or Torres Strait Islander Peoples database includes the creators' backgrounds, Aboriginal languages and locations for these (where available).
We also offer a free online smaller collection of Australia's verse novels, which are exceptional. These are Australia's hidden gems, with these 60+ novels featuring creators like Steven Herrick, Zana Fraillon, Sally Murphy, Kathryn Apel and many more. Not only are all NCACL's databases free to access, but all the information about these books can be shared with colleagues via email or social media.
5/ Explain the important role of digital literacy and learning platforms such as Story Box Library, in bolstering a future where young Australian kids continue to engage and be excited by reading, learning and creativity.
We have included many online resources about each individual book in our databases because we know these enhance the book and its use. Here many authors and illustrators read, perform and talk about their stories. At the Centre we collaborate with organisations like Story Box Library, the Australian International Board on Books for Young People, the Australian Children's Laureate Foundation, Australian Children's Television Foundation and others, to maximise promoting books for young People.
Last year and this year, we will be participating in the Foundation for Learning and Literacy online free seminars, presented by 15 different children's literature organisations. Each organisation provides information and professional development through their collective knowledge and experience. What better way to deliver the riches of Australian children's literature and to share our collective deep and diverse experience and knowledge?
We are fortunate that Australia is a country that is innovative and eager to share knowledge and experience. Australian literature for young people has its heroes: its creators, publishers, booksellers, knowledgeable experts and organisations in this rich and diverse field—we are all the beneficiaries. And, most importantly, the ultimate beneficiary is the young people for whom these books are created.
The Picture Books for Older Readers (PBOR) database launched in July 2023. Explore the titles on Story Box Library that correspond with the PBOR database here.
About the National Centre of Australian Children's Literature
Established in 1974, NCACL hosts an important collection of books and research on Australian children's literature creators, aiming to preserve, share, exhibit and offer research possibilities for people of all ages the world over. At NCACL's inception, there were 1,000 books and 50 research files on Australian creators of books for young people but today, there are over 57,000 books and over 560 research files, plus collections of artworks, authors' and illustrators' papers and manuscripts plus an amazing array of ephemera.
For more information about NCACL and their collections, head to their Twitter and Facebook pages, or explore the NCACL blog.