Meet Ben McKenzie
06 Jun 2023
"Every way of telling stories does something unique…However you do it, it takes most people a lot of practice to get good at it, so the earlier you start the better! (But it's never too late to learn)"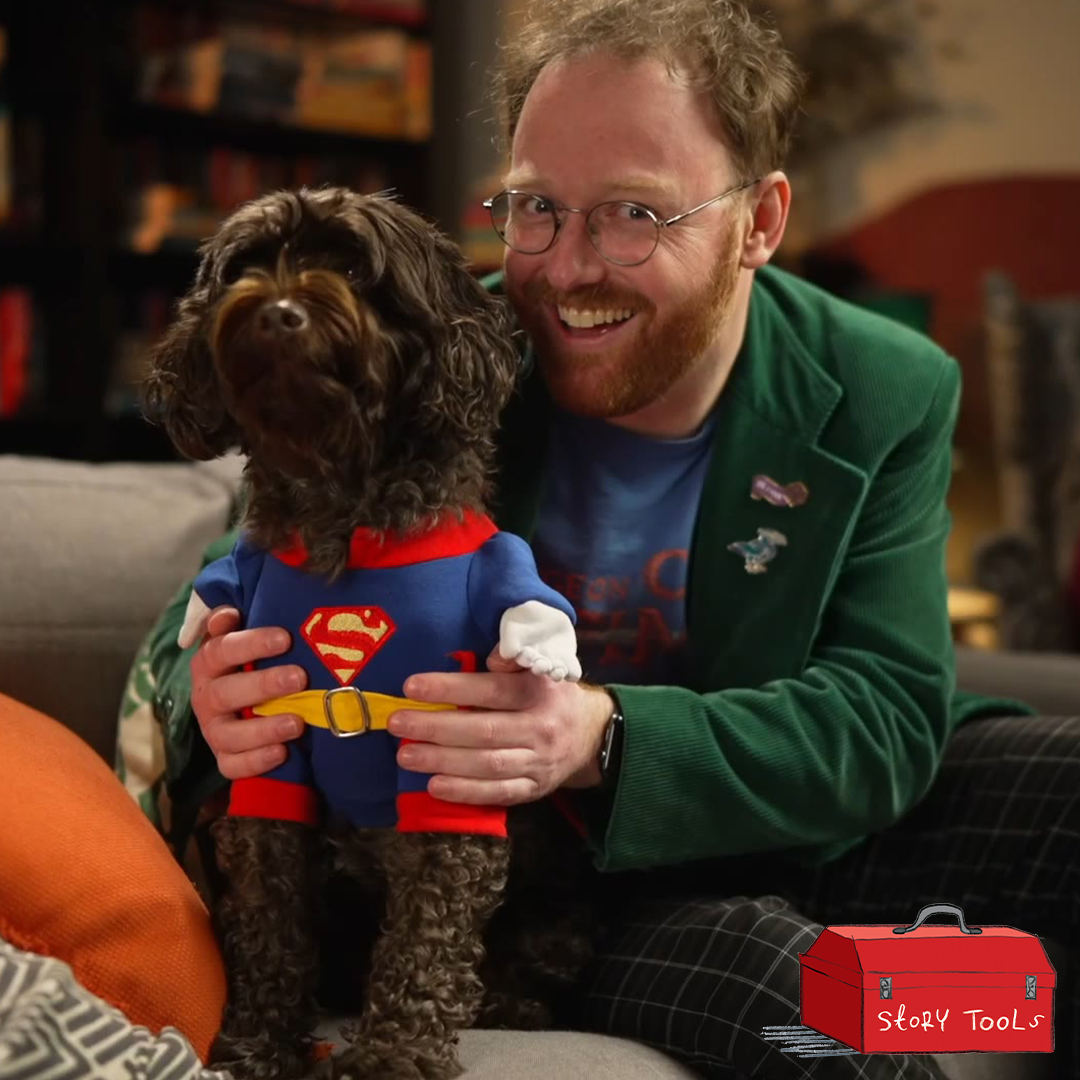 Ben McKenzie is a performer, writer, game designer and nerd for all seasons. As a featured Creator in Story Tools Series 1, the Story Box Library team interviewed Ben on his favourite books, his experience being involved in Story Tools and how to imagine bringing a story to life. Ben also teaches creative writing at 100 Story Building and as part of Collarts' comedy degree and runs workshops in podcasting, crowdfunding, and games including Dungeons & Dragons and boardgames.
What was your favourite childhood story or picture book?
I had an abridged, illustrated version of 20,000 Leagues Under the Sea by Jules Verne, which I loved. It left out all the boring bits, like the loooooong lists of weird fish Professor Arronax sees out the window of the Nautilus! But I've enjoyed the original too, now I'm older.
Why do you think it's important to get kids excited about reading and learning from an early age?
Every way of telling stories does something unique. For reading it's the way you use your imagination to interpret the written word: you might create a picture of the action in your mind, imagine what the characters sound like, or just take all the stuff that the book describes and assemble it in your brain so it makes sense, without any pictures or sounds. However you do it, it takes most people a lot of practice to get good at it, so the earlier you start the better! (But it's never too late to learn)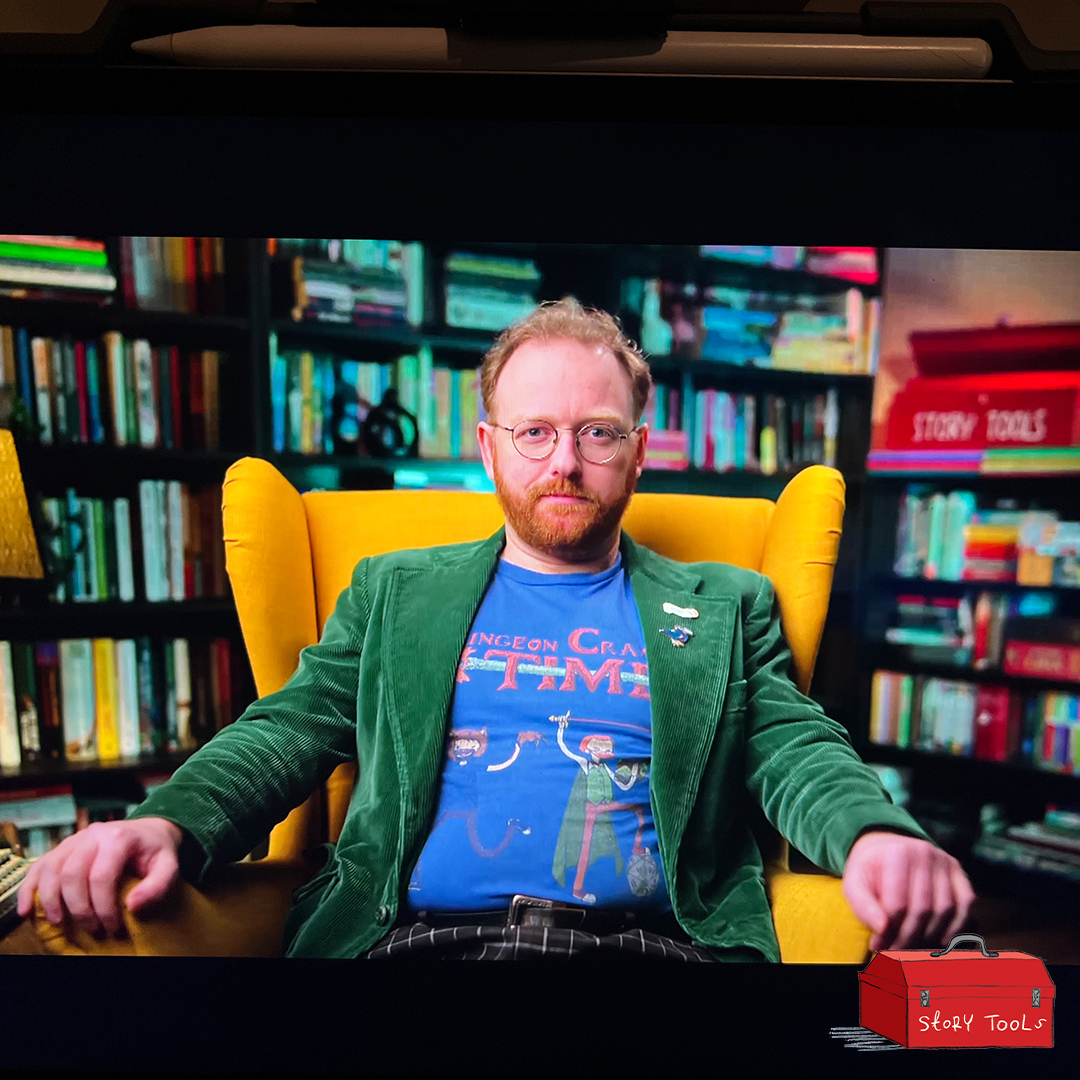 What was it like being on set with the Story Box Library production team?
I've done a lot of presenting, so I was used to all the cameras, doing things multiple times, and waiting around while things got set up. Making video content takes a really long time! But luckily the Story Tools team were super professional and organised, so it was a great day.
What was your favourite part about being a part of Story Tools?
I love talking about genre - but to be honest the best part was absolutely meeting my co-star Hugo, the super dog! I'll let you in on a secret - he was a late addition to the cast. But he did such a good job. Whoever said that famous thing about never working with children and animals was wrong!
Have you ever based a character on a real-life person?
Never an entire character. But I've definitely given characters some habits, sayings or personality traits from real people - including myself! I like to mix them up in unexpected ways. But it's okay to base a character on a real person, as long as they don't mind.
Find Ben McKenzie in Story Tools Series 1, teaching Lesson 8: All About Genre and Lesson 12: Reading Stories. Series 2 is set to be released later this month, on Tuesday 20 June. Learn more about Story Tools.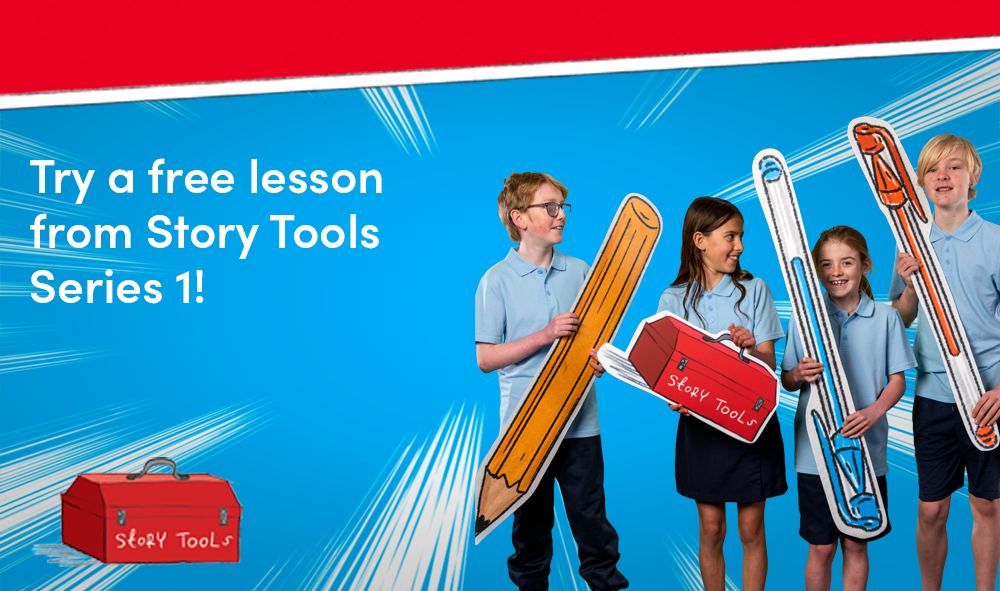 Try a free lesson from Story Tools
We've recently released a free lesson from Series 1, allowing educators to try Story Tools and inspire students' imaginations, with Lesson 1: Story Sparks, hosted by George Ivanoff and Nova Weetman. Click here to begin!