Improving representation in children's literature
19 Feb 2021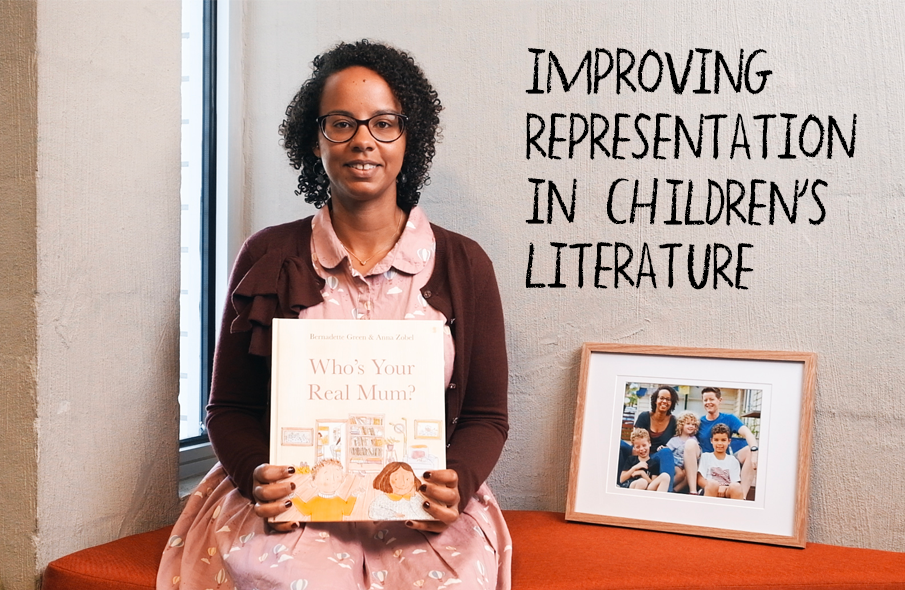 Everyone has their part to play in working towards greater inclusion, diversity and dismantling white privilege. While there is progress being made among children's literature, children's books continue to be "predominately upper middle class, heterosexual, non-disabled, English speaking, and male".1
As an organisation founded and working on sovereign and unceded Aboriginal land, and with the Black Lives Matter movement increasingly prompting calls for diversity in literature and the arts, we took this as a call to action. As one of Story Box Library's (SBL) main priorities is to champion stories and storytellers who represent the voices and experiences of people who have long been missing from children's literature, we investigated our own role in representation.
Assessing the Cultural Diversity Of Story Box Library
Recent research2 was chosen to inform an audit of our library collection and provided a benchmark for comparison, in terms of breadth of cultural representation. As part of this study, 2,413 books available in the kindergarten rooms of four long day care centres in Western Australia were audited, and categorised according to the following: Culturally Authentic, Culturally Neutral, Culturally Generic, Solely Caucasian and No People. The findings revealed that 18% of books audited in this study contained any representation of cultural diversity, with only 2% containing a main character of minority background.
The audit of our own library in 2020 consisted of 314 books, and also revealed a significant portion of stories falling into the Solely Caucasian (42%) and No People (34%) categories. Since receiving a grant from The Australia Council for the Arts in 2018 to prioritise the selection and inclusion of stories by Indigenous authors and illustrators, and produce the Short Film 'Stories Connect Us All', our collection has increased to 33.5% of our stories representing characters from minority backgrounds.
Taking action to change the narratives
Auditing our library helped us to see where the gaps continue to lie in culturally diverse representation in children's literature, including access for educators and libraries, but most importantly, young and impressionable students. It also highlighted that even as a socially progressive company, we still have much work to do in dismantling white privilege through the provision of accessible and diverse literature.
"We know that children develop their sense of identity and perceptions of others from a very early age – as early as three months old. Because of this, young children are particularly vulnerable to the messages they see and hear in books.

To see real and lasting change children need everyday story books with heroes and characters that reflect their diverse backgrounds.

The work of Story Box in actively calling for and promoting diverse books for young people is a major step forward. Affirmation of all children's culture, language and identity at this pivotal time in world history is critical to the future of all our children."

- Dr Helen Adam
SBL is committed to providing a diverse and inclusive library, and effectively changing the narrative happens by involving children in the process. Our Stories and Activities for Harmony Day provide practical ideas for educators and families, to help children become better critical thinkers and readers, through analysing stories with a diversity lens.
Watch our Short Film with Erin Wamala, discussing the importance of diversity and representation in education and children's literature.
References
1 Crisp et al. 2016 as cited in Adam, Barratt-Pugh, 2019, p.552.