Five ways libraries can use Story Box Library even during restrictions
22 Jul 2021

With covid-19 restrictions still happening across Australia, Story Box Library (SBL) is sharing the best ways to make the most of SBL during these times. Any active public library subscription provides library patrons with At Home access, overcoming barriers during lockdowns or other times when your library may be temporarily closed or facing limits on capacity. Take inspiration from our tips below, and to stay up-to-date on story releases, news and updates, follow us on Facebook and Instagram.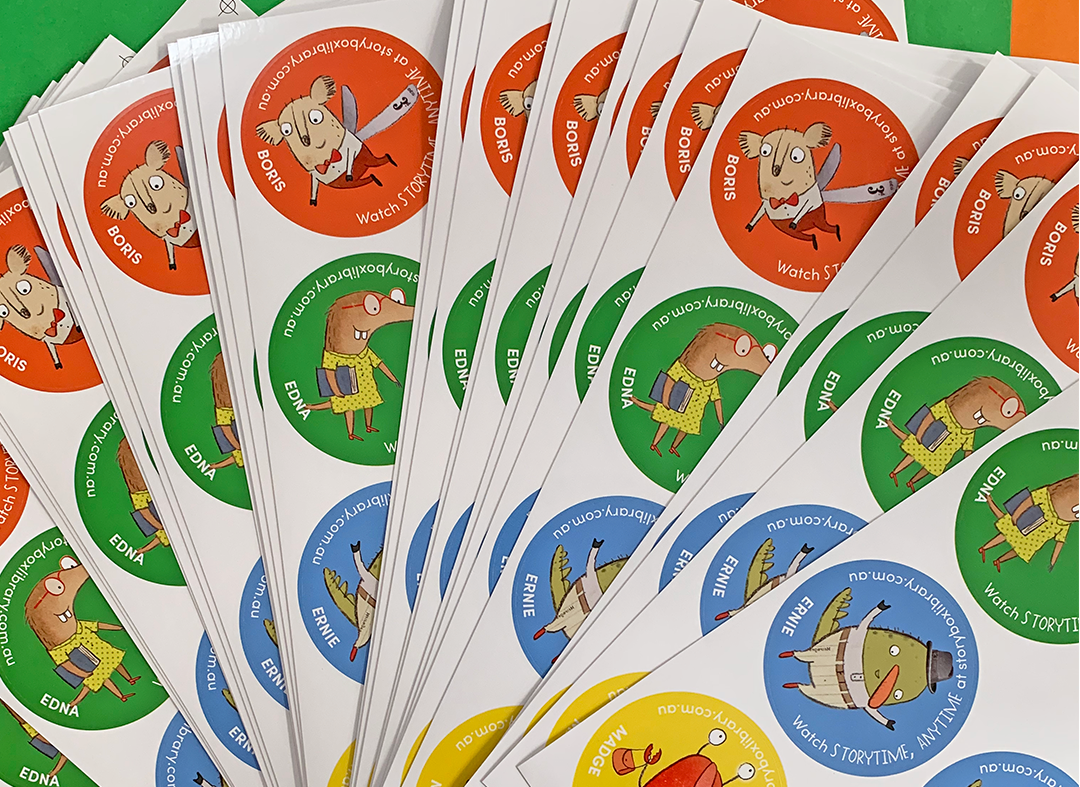 1. Promote At Home Access
Remind your library patrons about their access to SBL from the comfort of their home. To make the log in process easier for your patrons, contact us to request a custom URL here. Consider including SBL stickers in craft and activity packs or with click and collect loans and home deliveries. To request a supply of stickers, contact James Bennett, our exclusive public library sales partner.
2. Story collections for the whole year
Encourage patron engagement with one of our special story collections, like CBCA Book Week 2021 stories. Improve accessibility with Auslan story releases, or explore our Indigenous story time collection, sharing stories created and read by First Nations Australians. Aligning with the upcoming Melbourne Writers Festival, discover more stories featuring beloved picture book creators and famous storytellers.
3. A world of stories to spark imagination
SBL is designed to complement existing library services, so let patrons know they can still access and watch many of their favourite stories from home, a complement to the virtual storytimes many libraries already offer and the content found on your shelves. Consider turning captions on by default during this time, to assist any struggling readers or families with accessibility needs.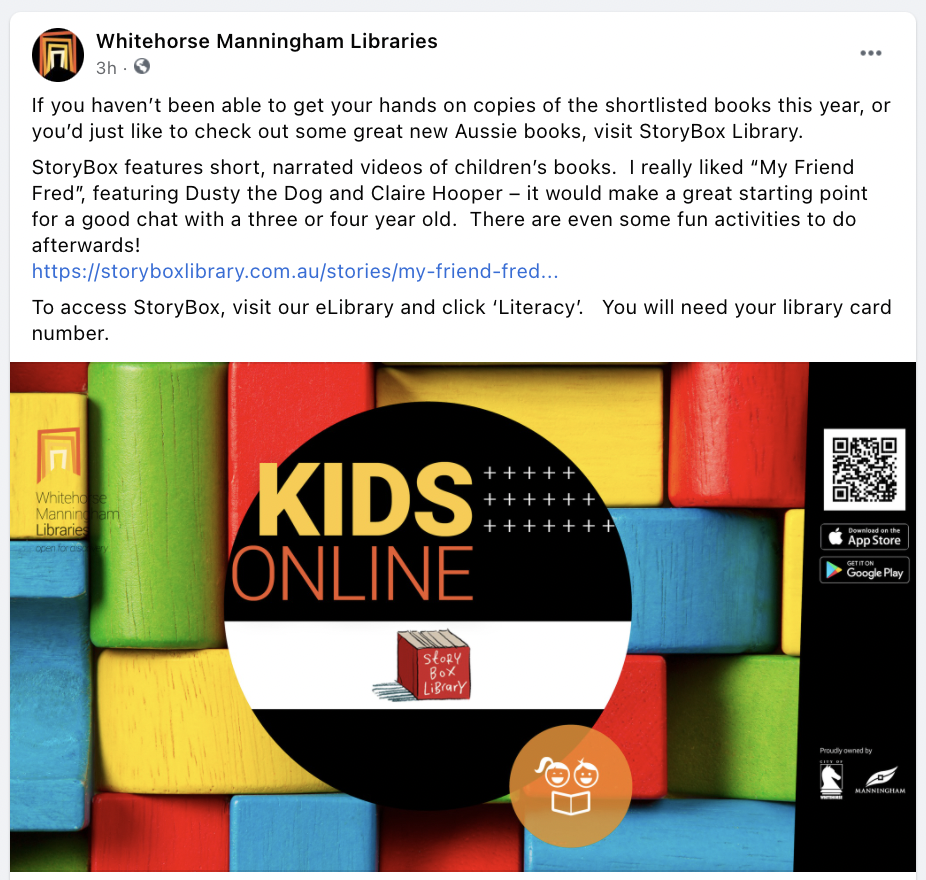 4. Activities to keep little ones busy
Encourage parents to engage kids in creativity and play while connecting them to storytelling, with Activity Time videos and instructional PDFs. Help families keep kids entertained, keeping little hands busy during these times, many with materials that can be found around the home. Often with a focus on art or play, the activities promote an active, balanced lifestyle for young children and an opportunity for family members to connect.
Scroll to the bottom of each story page to find Activity Time for each story.
5. Short videos to inspire
With more time at home, encourage patrons to find inspiration in our Short Films. Families can learn more about book creators or storytellers, go behind the scenes and hear about the background stories to many favourites.

For more information on SBL, watch our public libraries PD 'Getting to know the SBL basics', with informative and step-by-step demonstrations of making the most of SBL's functions and features.