New promotional resources available for libraries
22 Jul 2021
Assisting libraries in promoting Story Box Library (SBL) to patrons in their community, new promotional resources for printed and digital use are here! Download ready-to-use assets and resources, encouraging patrons to use SBL at the library or in the comfort of their own home. Remember: your active SBL subscription provides 24/7 At Home Access to library patrons, on any digital device with an internet connection.
Click here to download new promotional resources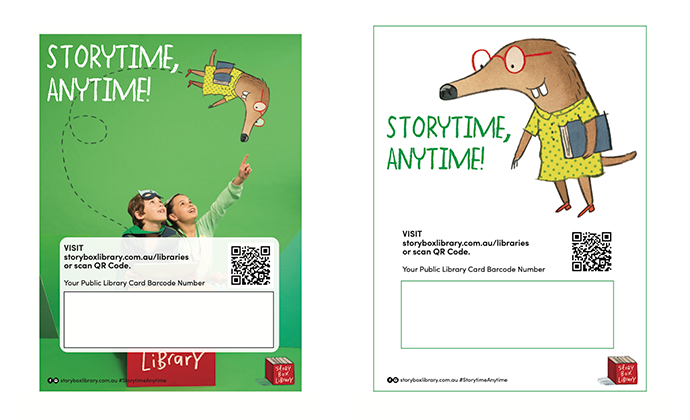 Fridge Cards
Use these printable cards to stick up on the fridge, with a space for patrons to write in helpful login details to ensure they can access SBL quickly and easily.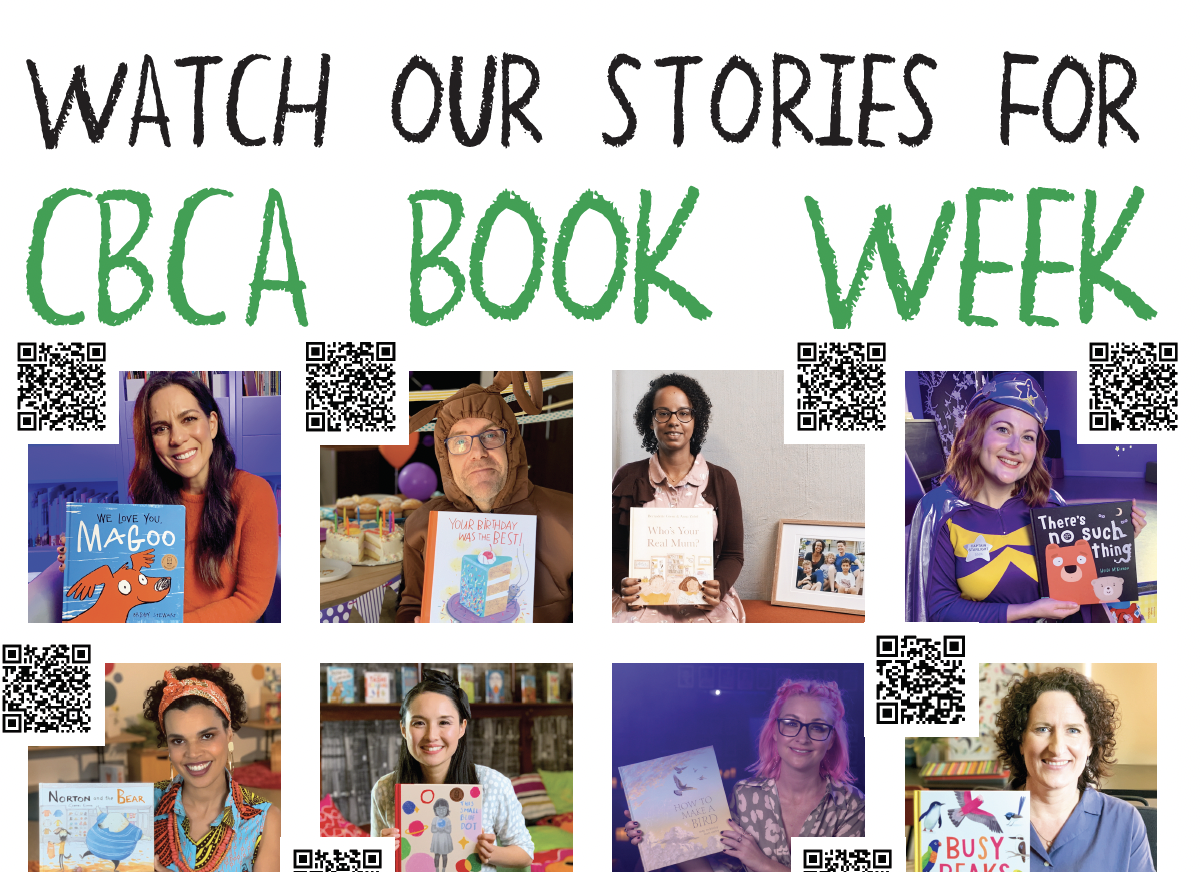 Shelf Talkers
Our first Shelf Talker showcases all of our stories for CBCA Book Week. Download and place it with one of this year's shortlisted titles to direct patrons to other Early Childhood and Picture Book of the Year stories. We'll share updates to our Shelf Talker collection in future newsletters and on social media.
Bookmarks
Downloadable and printable bookmarks with handy SBL information to provide to library patrons, available now via our Resources page.
5 Helpful Hints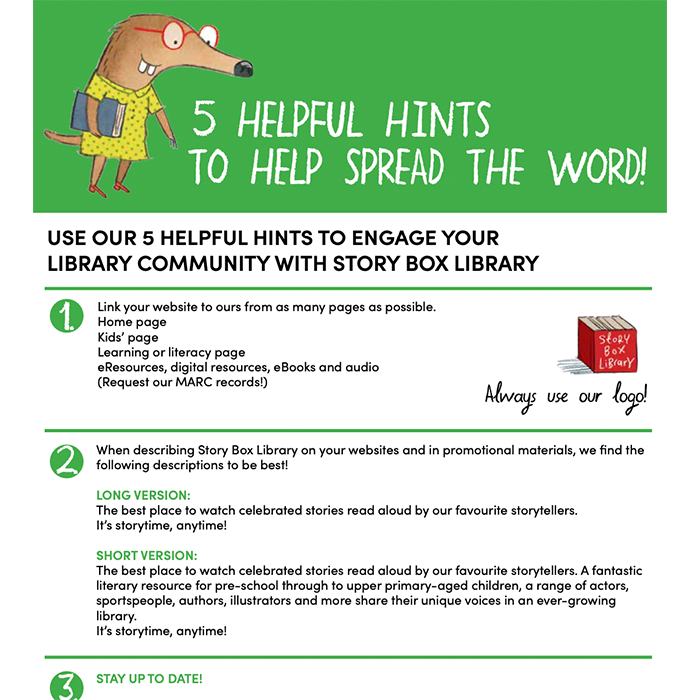 A downloadable and hyperlinked PDF that offers 5 hints for libraries to engage patrons with SBL. It will offer links to the resources in this article, plus suggested descriptions and placement on library websites.
Stickers
In addition to these downloadable resources, SBL is providing stickers for your library's SBL promotions and engagement. Ideal for placing on book covers, sharing after library storytimes or including in craft and activity packs, library subscribers can request a supply of stickers here from James Bennett, our exclusive public library sales partner.
Shareable social media tiles
For use across Facebook and Instagram, shareable images and tiles which help promote the features and benefits of SBL to your patrons. Includes shareable testimonials from librarians, library staff and families across the country, patrons can get inspired and learn more about using SBL at the library, or at home!

Examples from our own Story Box Library communities:
Albury City Libraries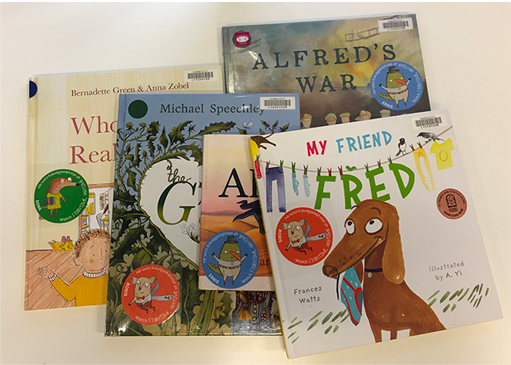 Indigo Shire Council
"Each week my colleague chooses a wonderful story from your collection and creates a craft activity to support that. We have "Grab and go" craft bags available at all our branches for carers to collect for their children while storytime sessions are suspended."
Margaret Citroen, Library Branch Coordinator (Yackandandah)
West Gippsland Libraries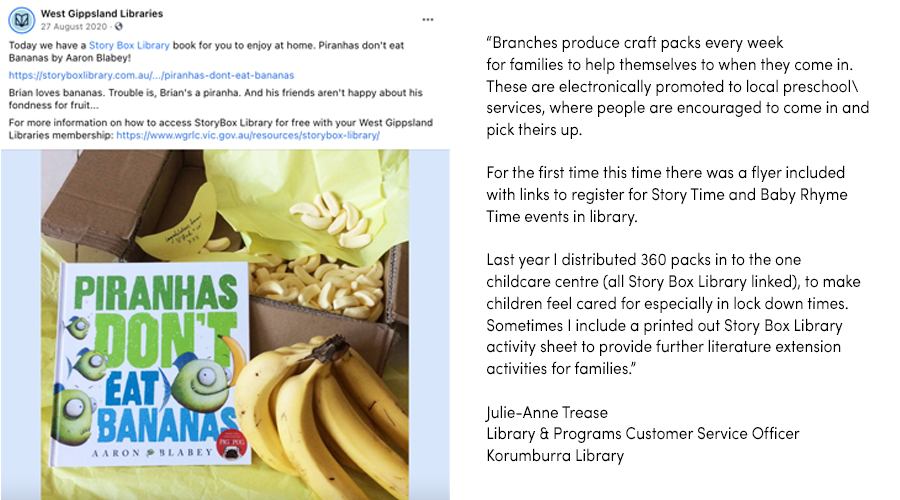 Wellington City Library, New Zealand

Canterbury-Bankstown Libraries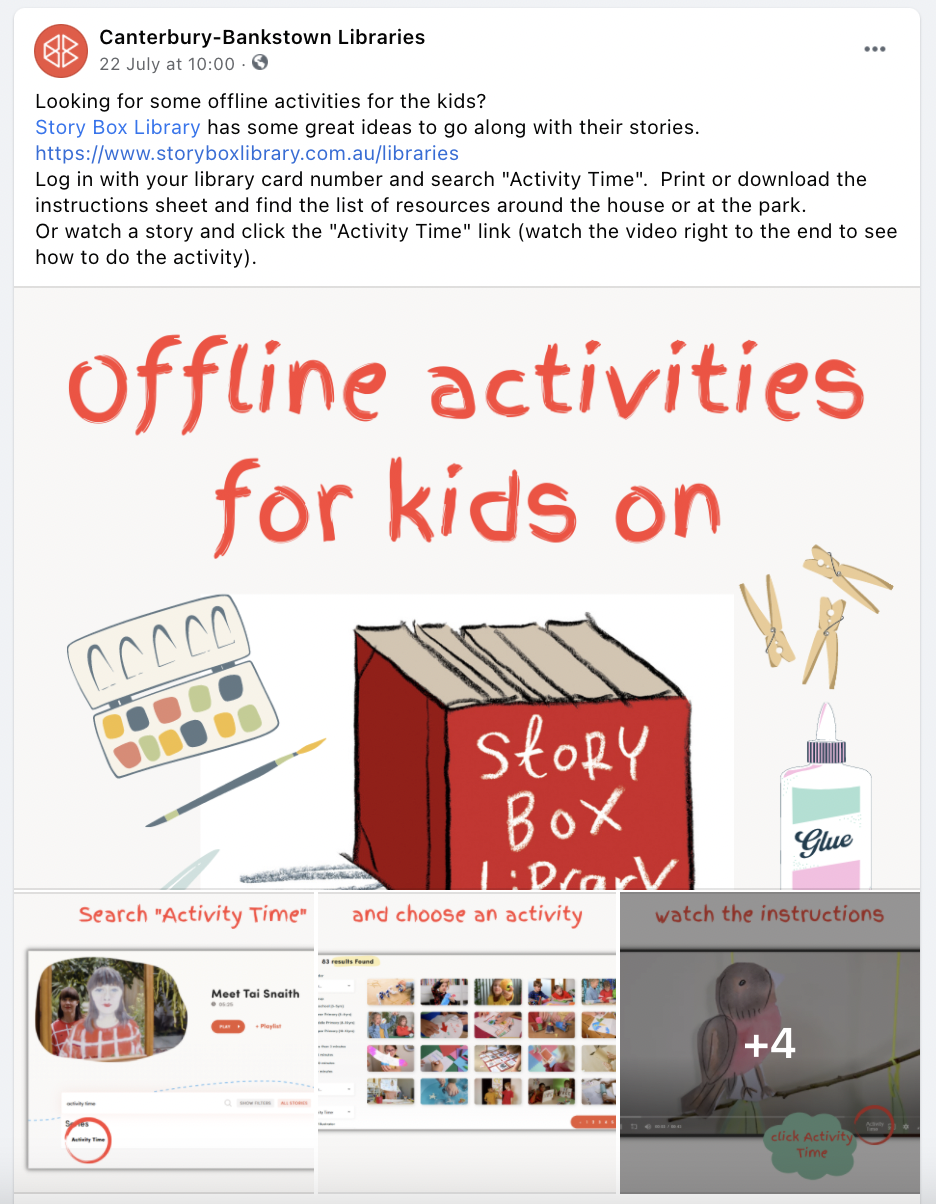 Click here to download new promotional resources
Learn more about how libraries can promote engagement with Story Box Library.