Anzac Day stories
Parents
Educators
Libraries
Storytelling
29 Mar 2022

A day of remembrance to honour Australian and New Zealanders who have served in wars, sacrificed their lives and contributed to peacekeeping efforts, Anzac Day is a date to commemorate. For parents, educators and library staff across Australia and New Zealand, Anzac Day is an opportunity to help children understand history, conflict and service through stories.
Explore our dedicated Anzac Day collection of stories and activity ideas, suitable for all age groups:
Midnight: The Story of a Light Horse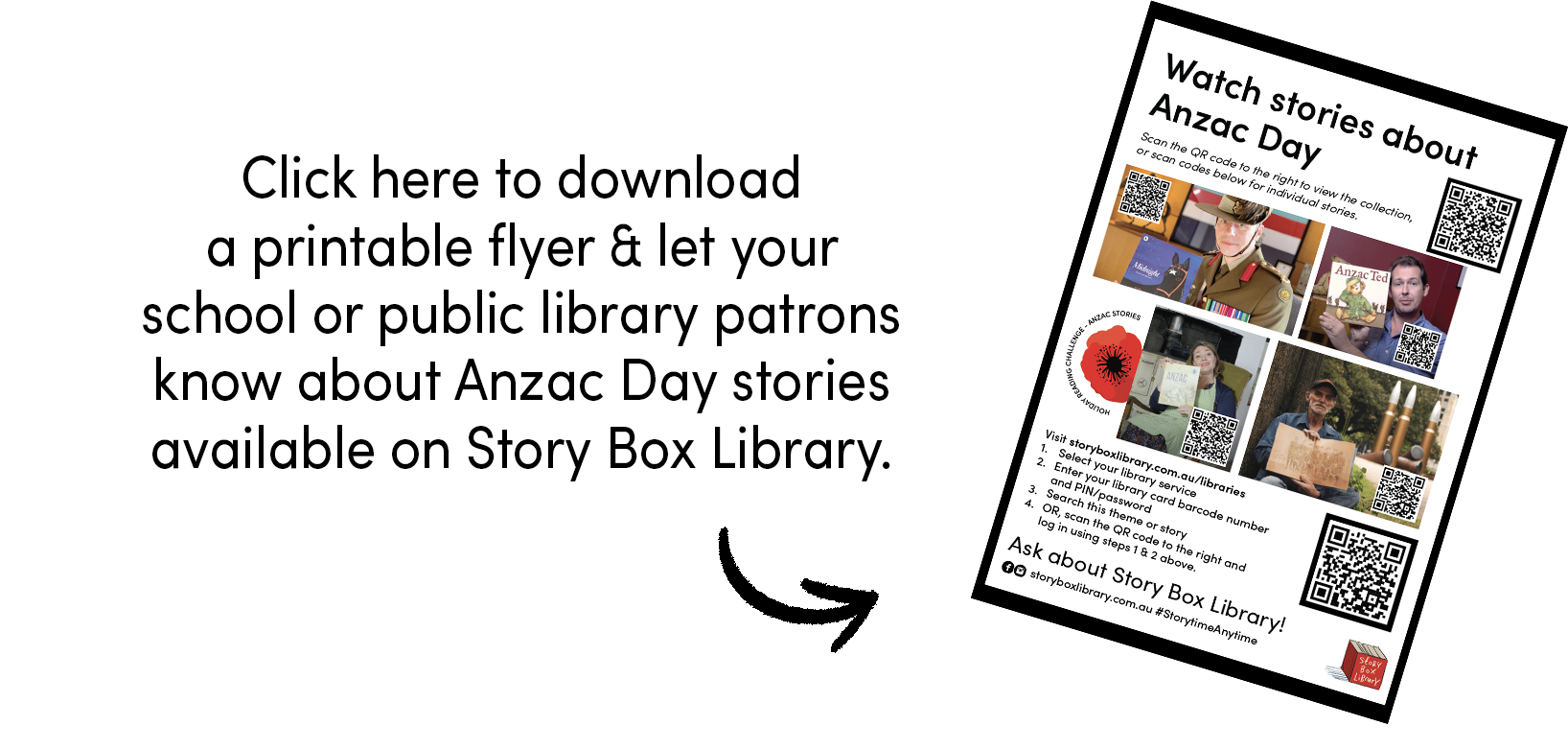 Join our Holiday Reading Challenge for Public Libraries
Designed to support library holiday reading programs already in place, Story Box Library has designed dedicated Anzac story collections and activity ideas, encouraging deeper learning and reading experiences. Encourage young kids to enhance their knowledge of Anzac Day by participating in the Story Box Library Holiday Reading Challenge in four easy steps:
Watch the story read.

Learn more with Short Films.

Play with Activity Time.

Borrow and discover more!
Download ready-made resources for our Holiday Reading Challenge - Anzac stories here.