Holiday Reading Challenge - Anzac stories
Libraries
Educators
Reading & Activity Challenges
09 Feb 2022

To help children learn more about the experiences of Australian and New Zealander soldiers and the significance of Anzac Day, we've put together a selection of stories and activity ideas for public libraries and school libraries. Designed to support the holiday reading programs already in place, Story Box Library has designed dedicated story collections and activity ideas, encouraging deeper learning and reading experiences. Download the pack of Holiday Reading Challenge resources here, including checklist to keep track, fridge cards, bookmarks and certificate of completion.
Encourage young kids to enhance their knowledge of Anzac Day by participating in the Story Box Library Holiday Reading Challenge in four easy steps:
Watch the story read.

Learn more with Short Films.

Play with Activity Time.

Borrow and discover more!
1. Watch the stories in our Anzac Day collection

Explore our Anzac Day collection to find more stories, suitable for all age groups, including:
Midnight: The Story of a Light Horse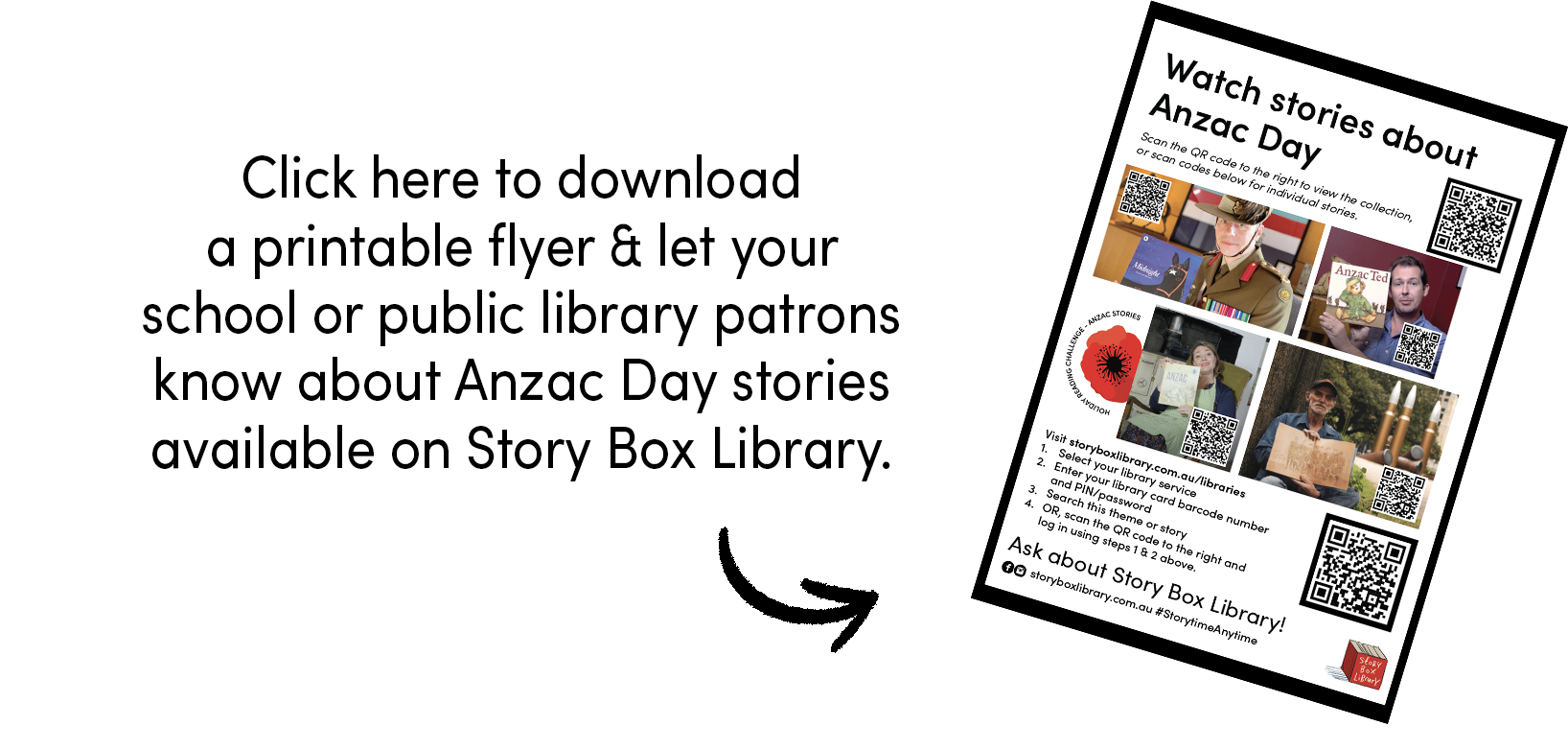 2. Learn more with Short Films
Meet our Storytellers - John Molnar
Tony Wilson on Difficult Topics

3. Play with Activity Time
Designed to support the themes of each story and encourage creativity and play in kids of all ages, Activity Time ideas are available for all subscribing public libraries and their patrons. With At Home access, families can even find stories and activity ideas from the comfort of their home. Find Activity Time instructions on the Activity tab via each story page.
After watching Midnight: The Story of a Light Horse, honour the mare's courage and special features by creating a portrait using craft materials. Watch the Activity Time video here.
Design an Indigenous Service Memorial Flag after watching Alfred's War.
Make your own box of joy and good memories using a box and craft materials, after watching The Happiness Box.
Design and make a local hero medal after watching Anzac Ted.
After watching Anzac Biscuits, create a special biscuit care package for someone you care about.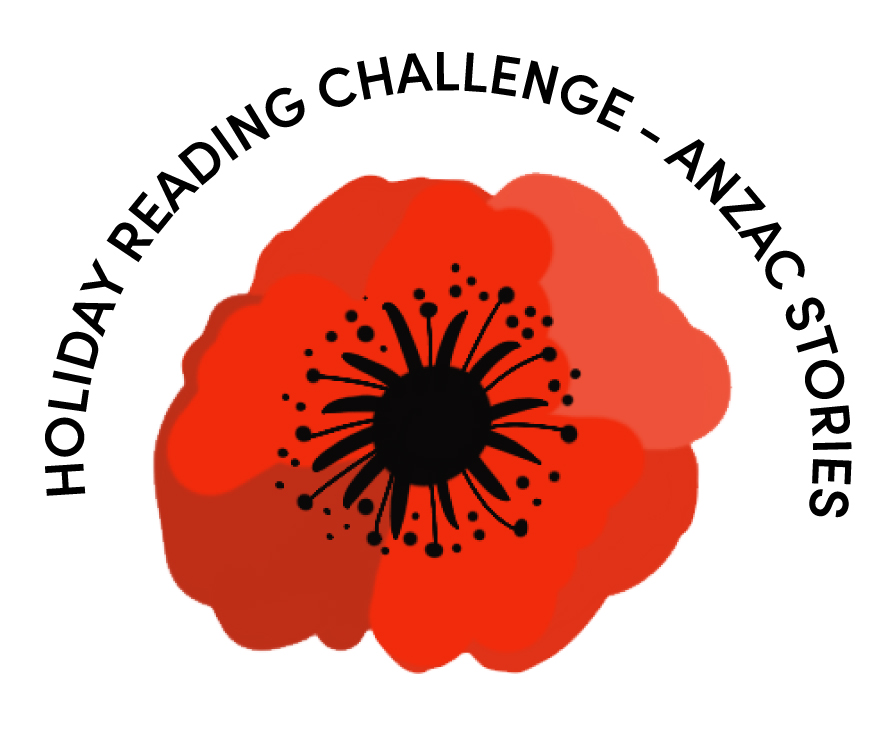 Grow your own Remembrance Tree using foraged pine cones and soil, after watching Lone Pine.
It is commonly reported that the ANZAC and Turkish soldiers, despite the fighting, also shared cigarettes, food and stories with one another at Gallipoli. After watching One Minute's Silence, prepare a Turkish meal to share with your family to commemorate both ANZAC and Turkish soldiers and the humanity and friendship they showed during a time of war.
Repair a piece of damaged clothing after watching Once a Shepherd, and reflect on the history and importance of this piece of clothing.
I Was Only Nineteen's illustrator Craig Smith portrays an historic newspaper clipping in his illustrations. Use this as inspiration to sketch a modern-day news image.
4. Borrow and discover more!
Story Box Library connects families with a world of stories by extending your library's collection anywhere there's an internet connection and also encouraging them to visit their library and connect with their communities. After watching the stories, young readers can then go further by borrowing the books or other related titles from the library and inserting a bookmark review for the next borrower to find.
Click here for more story and activity ideas for the Autumn school holidays.