A Q&A with Lucinda Gifford, creator of Whitney and Britney!
Behind the Books
Inspiration
Storytelling
21 May 2020
Stories offer us the chance to imagine beyond our own realities, giving us the tools to empathise and connect with others. We spoke to the creator of this year's National Simultaneous Storytime Book, Lucinda Gifford, who uses stories to connect her to voices of the past, present considerations and visions for the future.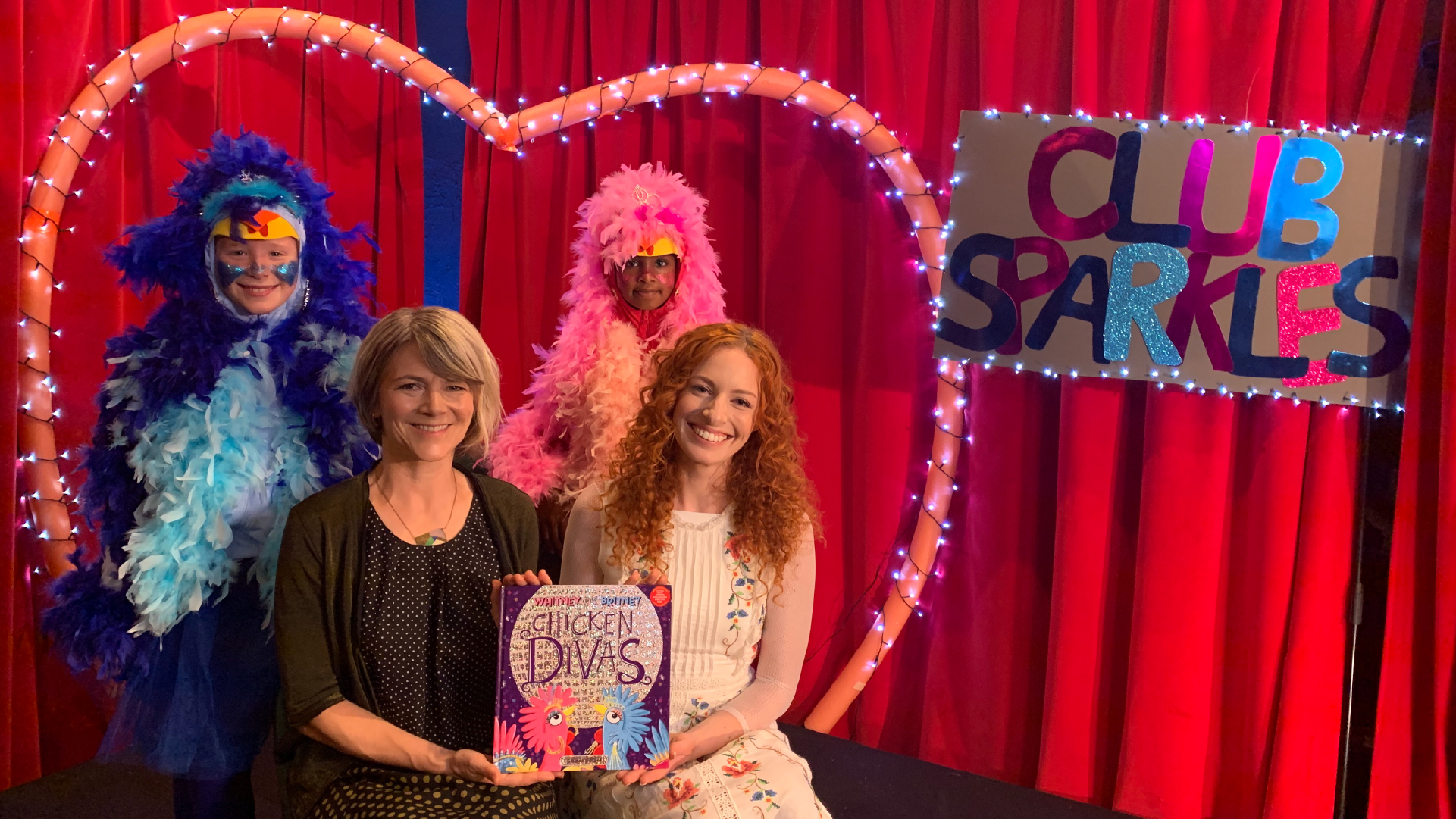 SBL: What impact can libraries have on children through either story, empathy, imagination or connection?
LG: In our complex, growing and interconnected society, reading is possibly the most important skill we can have. And libraries support and enhance reading, by creating a physical space to enjoy and share books and by making a diverse range of stories accessible to children and their families. Reading takes us to new and unexpected places, forces us to think new thoughts and consider others' experiences—while also reassuring us that our experiences are shared by others. And books and libraries keep the voices of the past alive!
SBL: How have libraries played a role in your life, particularly in developing empathy, imagination and connection?
LG: I got into reading through fiction. I needed to know what happened next, always, so there was no way I couldn't read on. The local library in our small town was my weekly pleasure—I'd stop by on a Saturday and stuff my bag with new books, then sit on a chair by the window and read all day. We were in the far north of Scotland in the 70s; at that time there was no internet and not much television. So I learned about the world, children and history beyond my town, and took in astonishing visions of the future, through stories.
SBL: How do libraries offer connection in challenging times (like our current pandemic!)?
LG: Well—it will be better once the libraries open! It's great that many libraries can share so much online, but I find wandering the shelves and stumbling across enticing book displays is the best way to explore books. Libraries offer connection in many ways. Firstly, and most obviously, through access: they enable people to follow their interests and engage with knowledge and stories without having to buy books. Story-times, study spaces, office services and reading areas—as well as access to newspapers and periodicals—are important for social connection and support. There are often sections with books in different languages and responding to the needs of diverse cultures, which are hard to find in shops.
SBL: How do libraries continue to adapt with the times to serve their communities?
LG: Libraries are developing their online services—which are great for reserving books, finding references and avoiding fines. The collections continue to grow, returns are easier and online ordering is better than ever. I also love that so many libraries are currently offering stay-at-home story times online, and keeping customers and communities connected with news, local services and links to resources.
SBL: Will your local library be participating in NSS virtually? If so, what will they be doing?
LG: Yes! My local library is Northcote Library, part of Darebin Libraries, and they'll be doing a live reading on the day. I was to go in and do a story time for NSS there but no, of course, I can't. However, they very kindly honoured our booking and hired me to do a video presentation instead, talking about how I made the book (amongst other things). You should be able to see it soon on: https://www.facebook.com/darebinlibraries/.
Learn more about Lucinda's work with our short video about her creative processes and love for stories (she even offers a writing prompt for readers who dream of creating their own stories!), and celebrate this year's National Simultaneous Storytime with Emma Watkins' reading Whitney and Britney Chicken Divas.