Maintaining Community Connection for NSS 2020
08 May 2020
Now more than ever, schools and libraries across Australia and New Zealand are looking for ways to maintain connection with their communities. For many, participating in National Simultaneous Storytime (NSS) is a fun way to engage with families. We spoke to Astrid Kriening from Oberon Library and Michelle Nye from Hillcrest College, who have both been actively involved in establishing tools for learning and responding to this year's National Simultaneous Storytime book, Whitney and Britney Chicken Divas.
Having participated in NSS since 2013, Oberon Library has seen growth in patrons responses year-on-year, with 50 children participating in 2018 with Tony Wilson's Hickory Dickory Dash and 150 in 2019 for Matt Cosgrove's Alpacas with Maracas! Just as we did for our filming of Alpacas with Maracas, Oberon had a real-life alpaca (Machi the alpaca) in attendance for their patrons. Not surprisingly, the kids loved the way the book came to life and were immediately engaged with how creative reading aloud could be.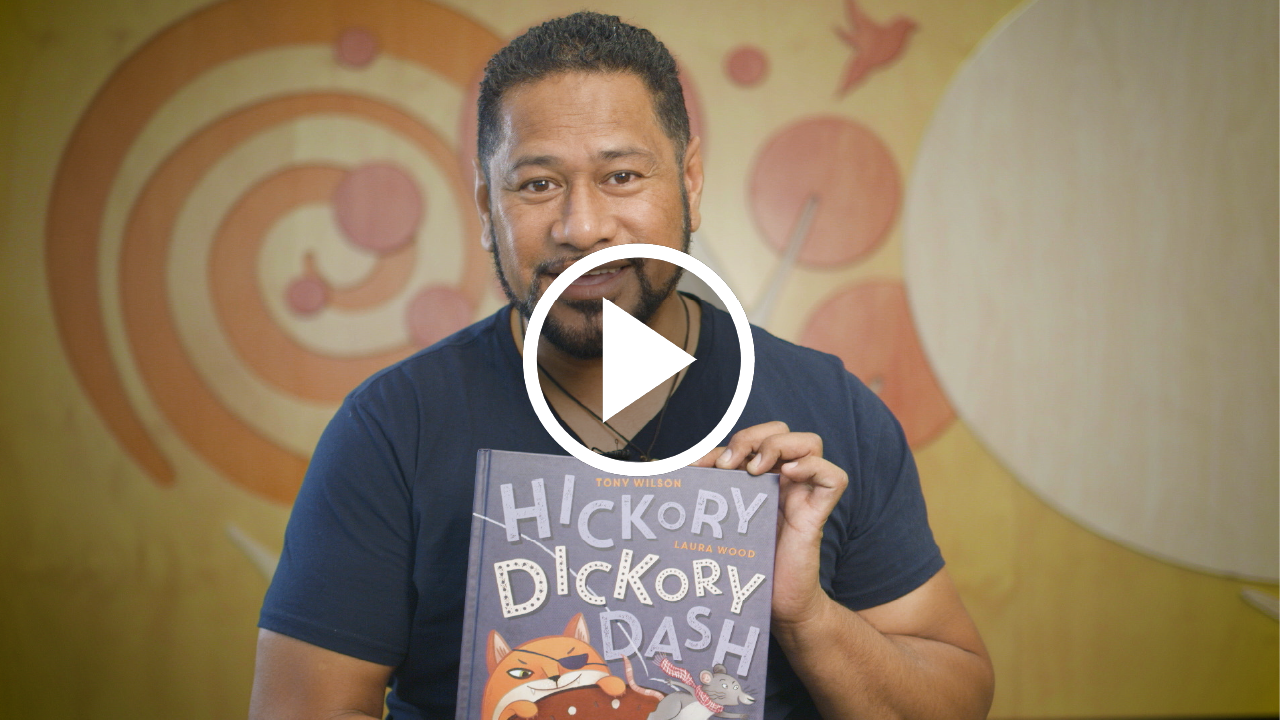 Now in 2020, the real chickens have been canceled and Oberon are presenting the story in a virtual space. With online resources available for children to use, Oberon aims to ensure patrons will get access to storytime, community and extended story engagement from home.
Hillcrest College has seen similar growth in their students engagement with NSS, with 2019 as their biggest year yet! With local alpacas also in attendance, Hillcrest facilitated engagement with Alpacas with Maracas with Al and Macca mask making, Fun Facts research tables to learn the difference between alpacas and llamas (watch Storyteller Jimmy Rees' explanation), how-to-draw activities and a free Story Box Library story link for use in the classroom.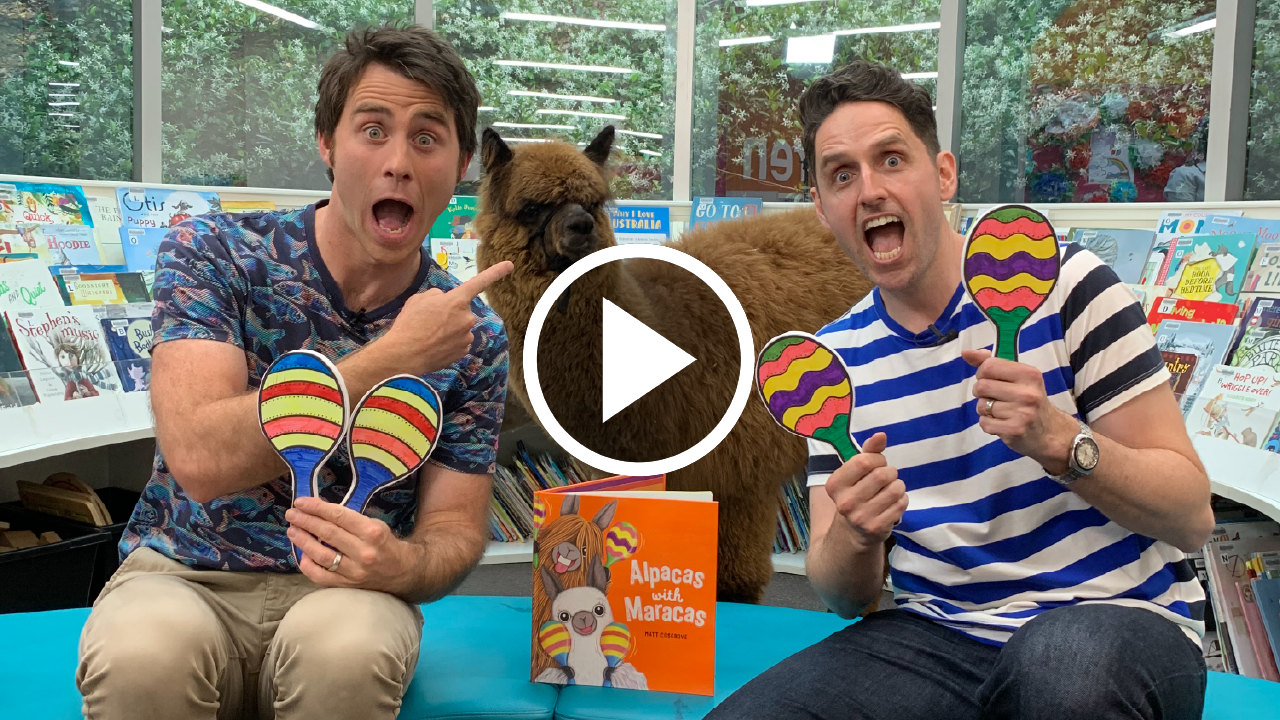 We've always believed reading to be at the heart of learning and that reading aloud offers a special sort of connection. Michelle Nye shares this sentiment, sharing in our conversation that 'there are endless benefits that reading aloud brings to our learners'. 'Relaxation,' she says, 'has to be one of the main ones right now in this new education paradigm'. Hillcrest have always maintained a strong focus with digital offerings, with subscriptions to Story Box Library and Overdrive via the SORA App. Despite COVID-19 restrictions, they're maintaining that strong sense of community with storytimes and connection to a free book delivery through their local library. Hillcrest are planning to offer a similar service at the College as soon as possible, making certain that students can access stories despite the limitations in place.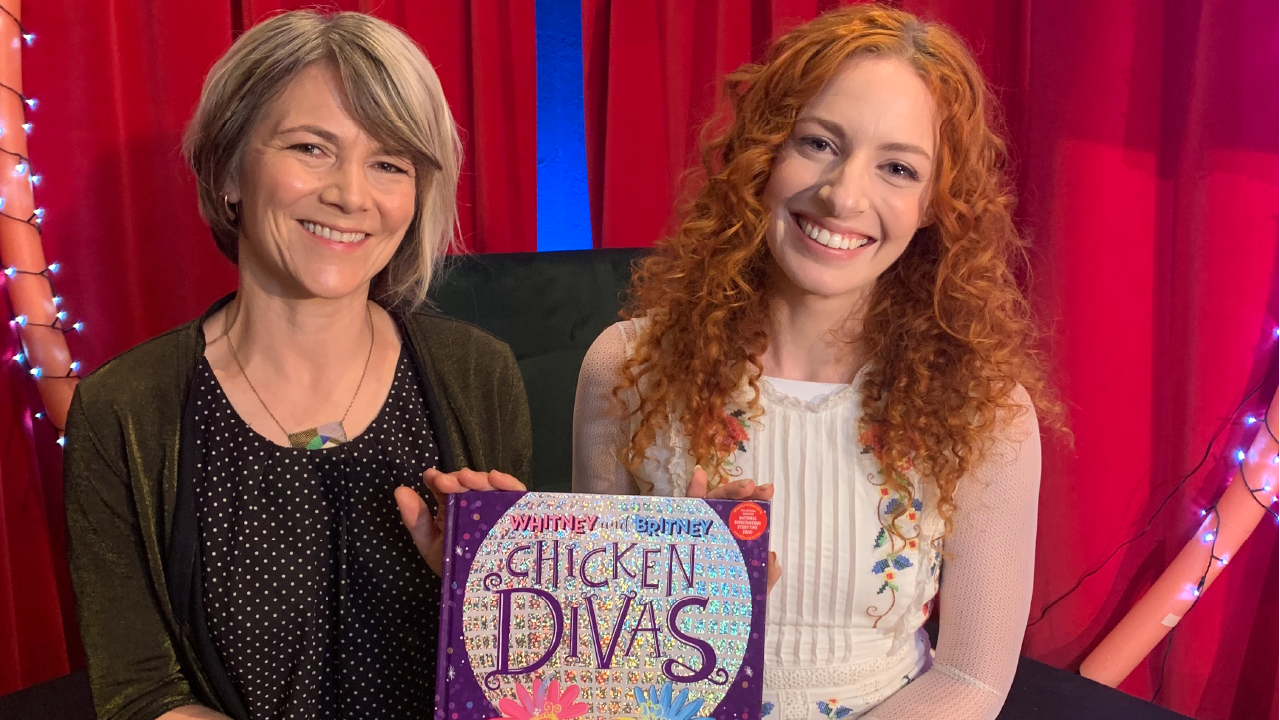 When we discussed adapting for digital learning with Astrid Kriening, she noted that 'low literacy levels have long been a part of the local community and the value of story time in all formats is widely recognised as an important social benefit in promoting children's literacy'. With an enthusiastic response to free access to Story Box Library, we're hopeful that digital engagement will continue, providing free access to resources for kids through their local library or school.
While we can't help deliver chickens, feather boas or disco balls for your virtual NSS event, we're offering support for schools during COVID-19 closures and allowing temporary member access to Story Box Library through local libraries. We're encouraging impacted libraries or schools to contact us, and to continue their engagement with stories through National Simultaneous Storytime and other literacy-based initiatives.