Q and A with Street Library Australia's General Manager, Mel Lake
Reading & Activity Challenges
01 Nov 2023
1. Where did the idea come from to create Street Library Australia?
Street Library's founder, Nic Lowe, first encountered the Street Library concept while visiting a community garden in Portland, Oregon. Soon after that he met place maker, Kylie Legge, at a conference for community start-ups, and after some discussion they determined that it was an idea that would work in Australia. They got together a group of about 20 or so individuals in a maker space in Sydney and hammered out Australia's first Street Libraries. It's been an evolutionary process, but that's where it started.


2. What's the most unusual place a Street Library has been set up?
The staff at the Embassy of Ireland in Canberra have established a Street Library right out front of their complex, which is quite a grand looking, semi-intimidating set of buildings… offset by a very sweet Street Library. I love the dichotomy that exists between the organisational structure of an embassy, and the small-scale friendly anarchy of a Street Library.
The staff at the embassy keep their Street Library well-stocked with books by Irish authors and books relating to Ireland.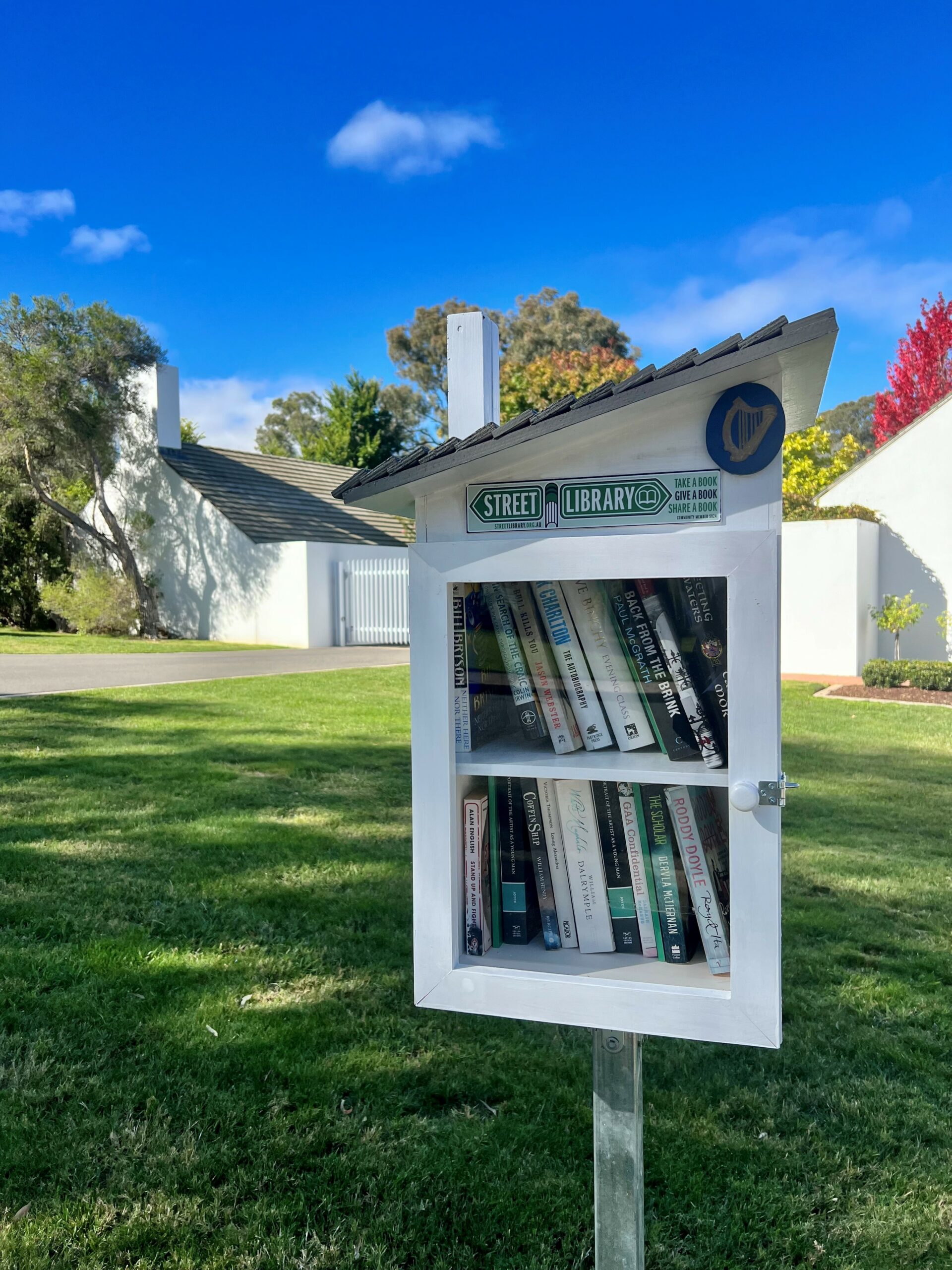 3. You must see some creative Street Library designs. Do you have a favourite?
That's like asking me to pick a favourite child, so I don't feel like I can choose a favourite! But I did see one earlier this year that was entirely astonishing - The Rainbow Pushmi-Pullyu down in Keilor East, Victoria. It's a giant mosaic creation based on a fictional creation of Hugh Lofting's, the creator of the Doctor Doolittle series. Debbie, the Street Librarian who created it, used a whole list of reused and new components which included chairs, recycled chicken wire, and of course, tiles. The building process took her 2 months. Amazing creativity and dedication!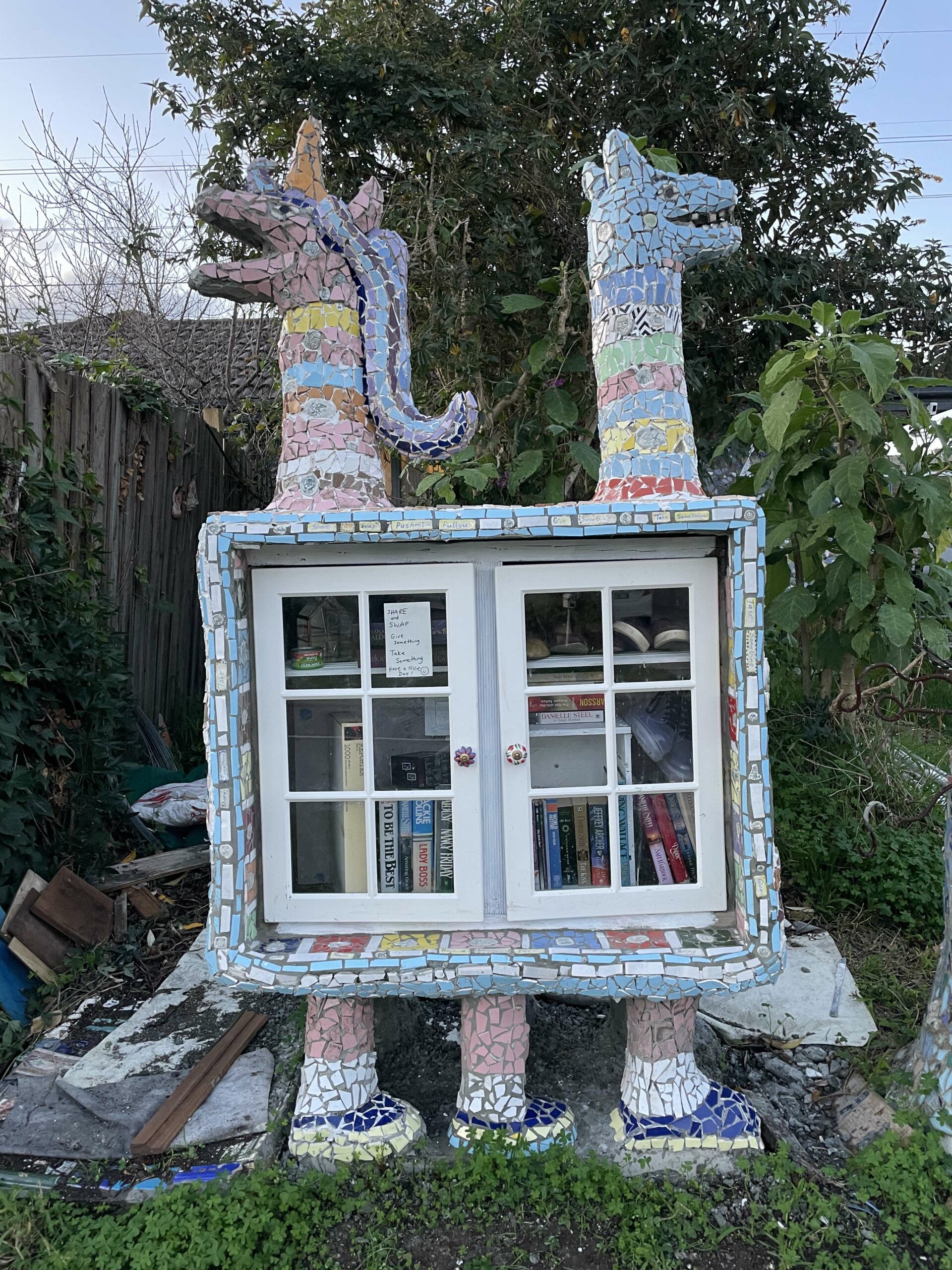 4. How can people go about making their own Street Library?
So many ways. For those who are a little bit handy there is a simple, free plan on the Street Library Australia website that can be used as a template from which to create your own library.
We also encourage people to think circular - what do you have around your home that can be repurposed and weatherproofed and put out front of your home as a Street Library? People get really creative - we've seen repurposed fridges, microwaves, TV cabinets, book shelves with doors added and so on.
And of course there are Street Libraries available for sale through the Street Library Australia website. Our Street Libraries are now professionally made. They come undecorated so that Street Librarians can make their own artistic statement… and we recommend an undercoat, a decorative coat and a layer of varnish to protect your Street Library against the elements.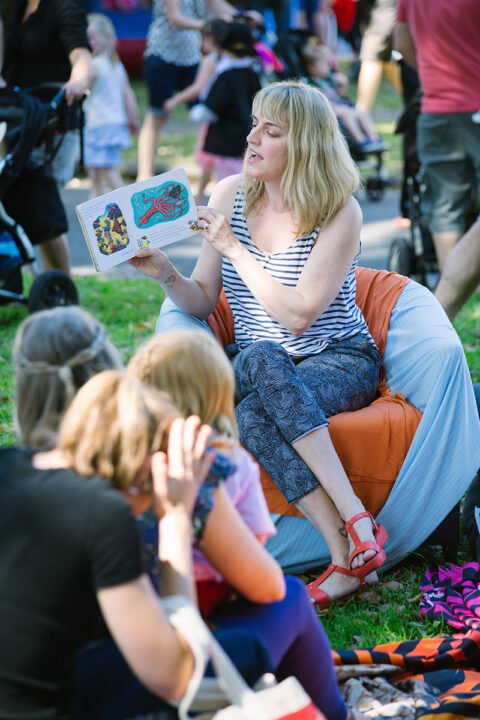 5. Can you tell us a little bit about National Shared Reading Week?
Firstly, Shared Reading is simply reading with others. It builds language and literacy skills in children and strengthens their ability to connect socially.
National Shared Reading Week is an opportunity for Street Librarians all over the country to connect with their community - young and old - and enjoy the benefits of this shared experience.
Joining in is simple. All you need is a registered Street Library, at least one book, and a small audience. A Shared Reading event can be as low-key or as crazy as you like.
Signing up is FREE and event hosts receive a cute Shared Reading Pack in return. We publish details of the Shared Reading Events via on our event map so that communities around the country can search up Shared Reading events near them. Just like our map of registered Street Libraries. Let's get together and read!