Story Tools Series 2 is here!
03 Jul 2023
Series 2 of Story Tools is here!
The new story writing series from Story Box Library helping students in Years 3-6 master the mechanics of storytelling has an expanded offering, ready to use with students and create confident storytellers.
Hosted by Australia's best and brightest book authors and illustrators, including award-winning and multi-disciplinary creators such as Heidi McKinnon, Claire Saxby and Adam Wallace, Story Tools Series 2 explores graphic storytelling, non-fiction writing, story performance and more.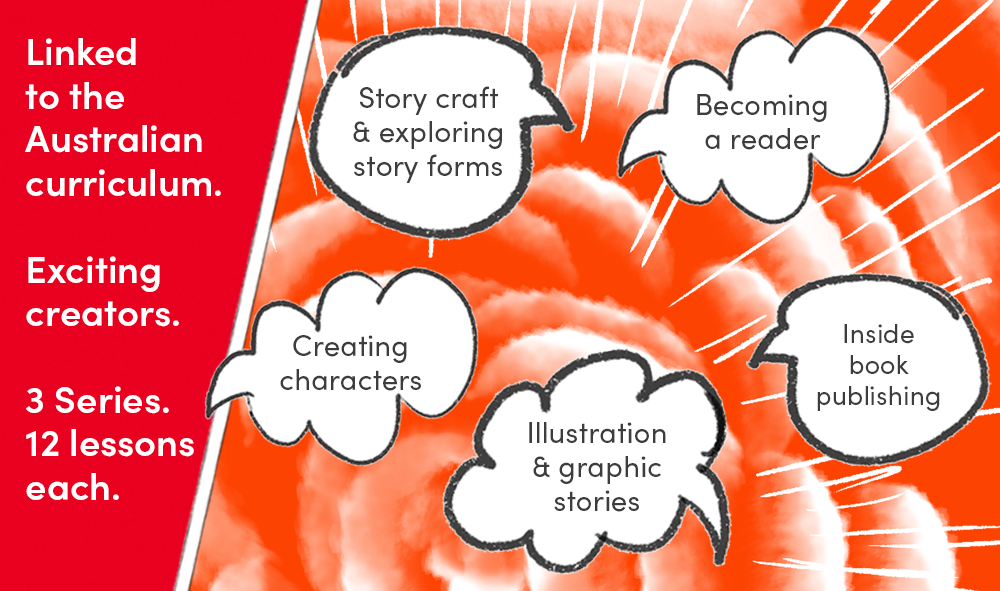 "Our [students] aren't big writers… [they] loved it. It was absolutely brilliant. They wrote more than what we've ever seen them write in the classroom."

Kristin, Year 4 classroom educator
Try a free Story Tools lesson
If you haven't yet trialed or subscribed to Story Tools, we've recently released a free lesson from Series 1, allowing educators to try Story Tools and inspire students' imaginations, with Lesson 1: Story Sparks, hosted by George Ivanoff and Nova Weetman. Click here to begin!
Find out more on the Story Tools website here, or read on for a preview of what is on offer from Story Tools Series 2.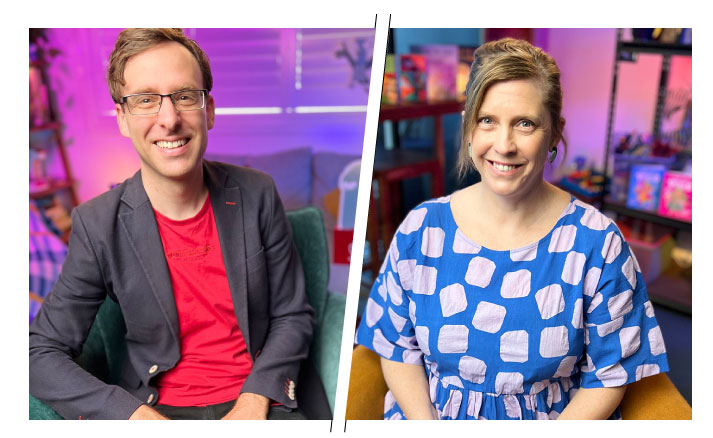 Lesson 1: Plotters And 'Pantsers': Discovering the writing style that works for YOU!
Creators: Andrew McDonald & Ailsa Wild
Some writers work best when they carefully plan out all the details of their story before they begin. Others don't plan much at all, but prefer to just … write and see what happens!
In this lesson, we'll hear from Ailsa and Andrew about different ways to write a story - from plotting and planning, to flying by the seat of your pants!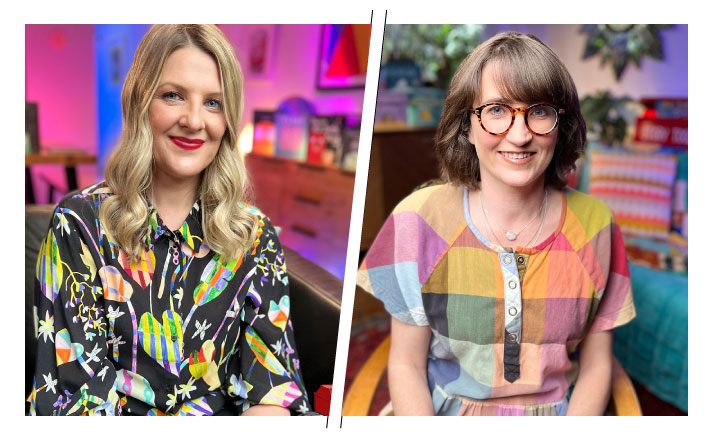 Lesson 6: Illustrating a Book Cover: The magic of making incredible cover art
Creators: Jess Racklyeft & Heidi McKinnon
Book covers are the gatekeepers to the story that lurks behind. So who will enter? Will YOU? In this lesson, we'll hear from Jess and Heidi, two illustrators whose job it is to get all these things done in one little cover space.
Lesson 9: All About Non-Fiction: Fascinating fact-books and trustworthy true stories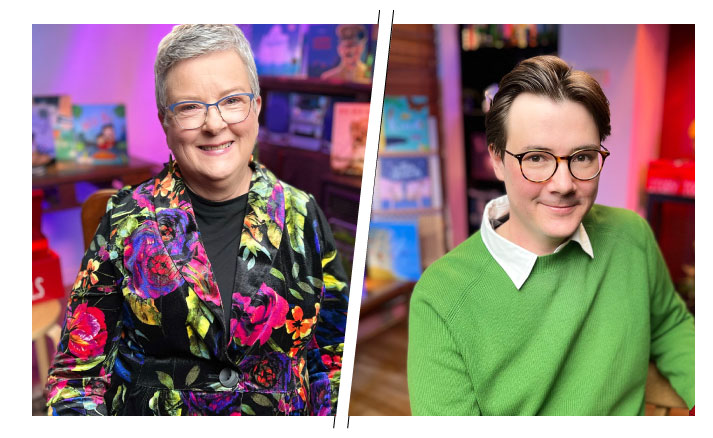 Creators: Claire Saxby & Jess McGeachin
In this lesson we'll join Claire and Jess to explore all things fact and information.
And we'll learn about just some of the different kinds of non-fiction writing, and how these very clever writers craft their fascinating 'fact books'.
Lesson 12: Performance Storytelling: Sharing stories with a real-life audience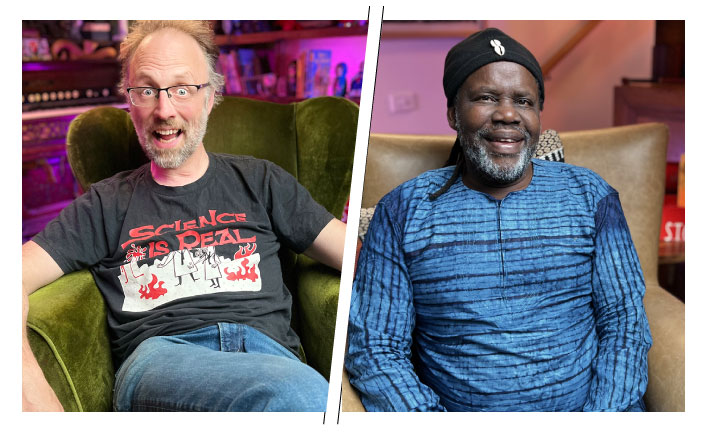 Creators: Scott Edgar & Valanga Khoza
Through spoken words, songs, movement, or dance, performance stories can entertain, teach, and share traditions and experiences. In this lesson, Valanga and Scott will share with us a few tales of performing stories for an audience.
And they'll give us some tips to help us harness our own amazing performance storytelling skills.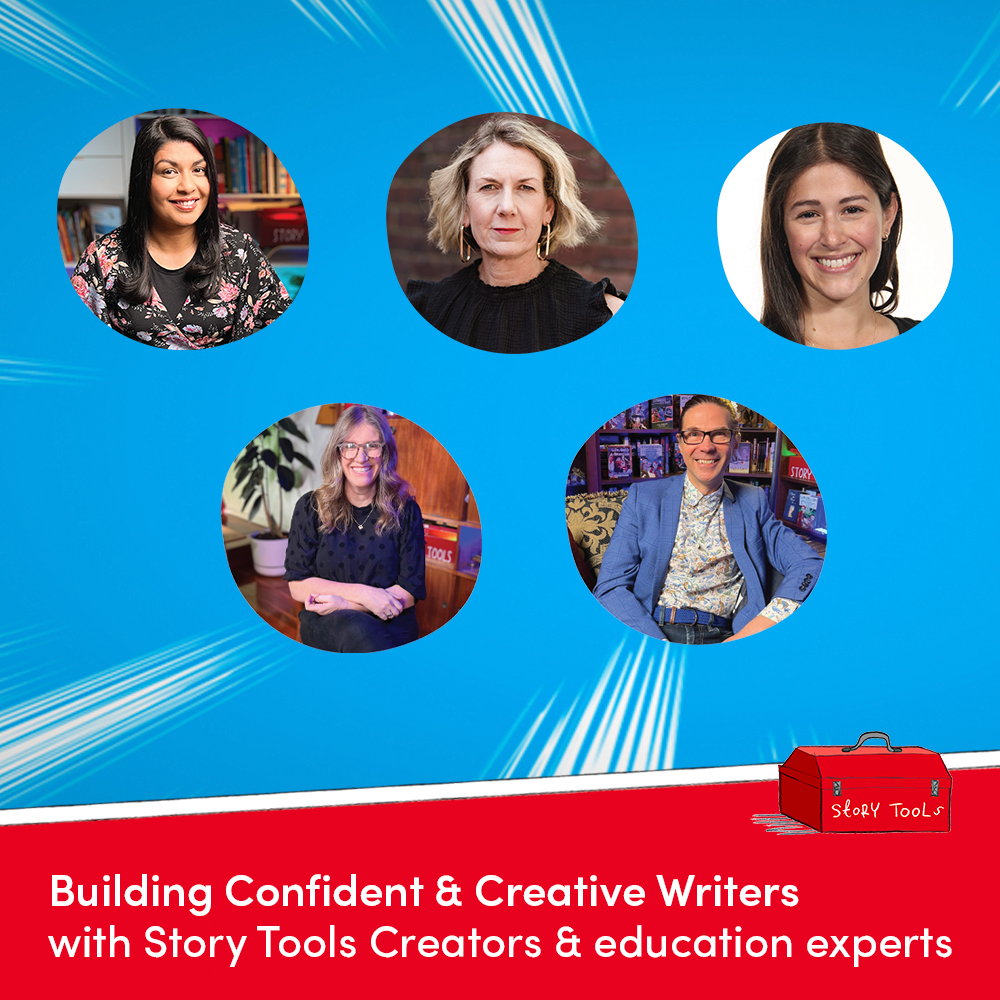 Watch our online event: Building Confident & Creative Writers
Hosted by author and Story Tools creator Melissa Keil, watch the fantastic panel discussion with award-winning authors George Ivanoff and Nova Weetman, from Story Tools Series 1, plus teachers and education experts Nina Perkinson and Lauren Tomlin, discussing how to nurture student creativity, with practical tips and takeaways. Story Box Library subscribers can watch the event on our Resources page. Register to receive the recording here.