Learn more about Story Tools!
Educators
Storytelling
Classroom Resources
Story Tools
24 Nov 2022
In February 2023, we are launching something entirely new: Story Tools.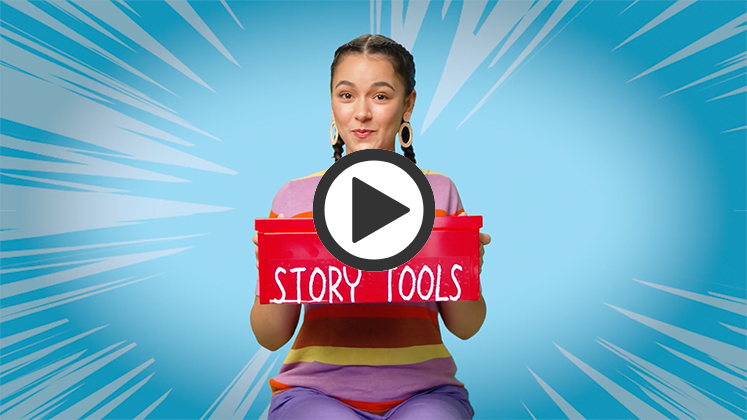 Story Tools helps students master the mechanics of storytelling.
Via easy-to-follow short video tutorials from Australia's most visionary book creators, Story Tools inspires and creates confident storytellers.
Series 1 of 3 launches in February 2023, and features the storytelling mechanics, such as genre, character development, creative inspiration and more!
Each series features 12 short video tutorials, delivered by some of Australia's brightest and best children's book creators
Educators can find dynamic lessons delivered by popular and award-winning authors and illustrators, teaching students the best tools and tips for building a great story.
Inspiring and creative activities for middle and upper primary students
Each video lesson comes with comprehensive educator materials, linked to the Australian curriculum to support literacy and language learning outcomes for students.
Designed by educators and experts, our lesson plans will help teachers engage even the most reserved writers.
Expert knowledge in the foundational mechanics of storytelling
Find out more at storytools.com.au.