Stories for holidays and celebrations
Parents
Educators
Libraries
20 Nov 2023

The holiday season is soon approaching! Story Box Library has you sorted with festive stories and Christmas favourites. Families can watch stories with children, promoting quality time and learning, even during the holidays. Active Story Box Library subscribers can enjoy At Home Access, by sharing login details with families at their school, library, organization or centre. Explore the selected titles below, or discover more via our Christmas and celebrations story collections.
Download promotional tiles and a printable poster about our Christmas, holidays and celebrations story collections for promotional use at your community, library or school.
Stories about Christmas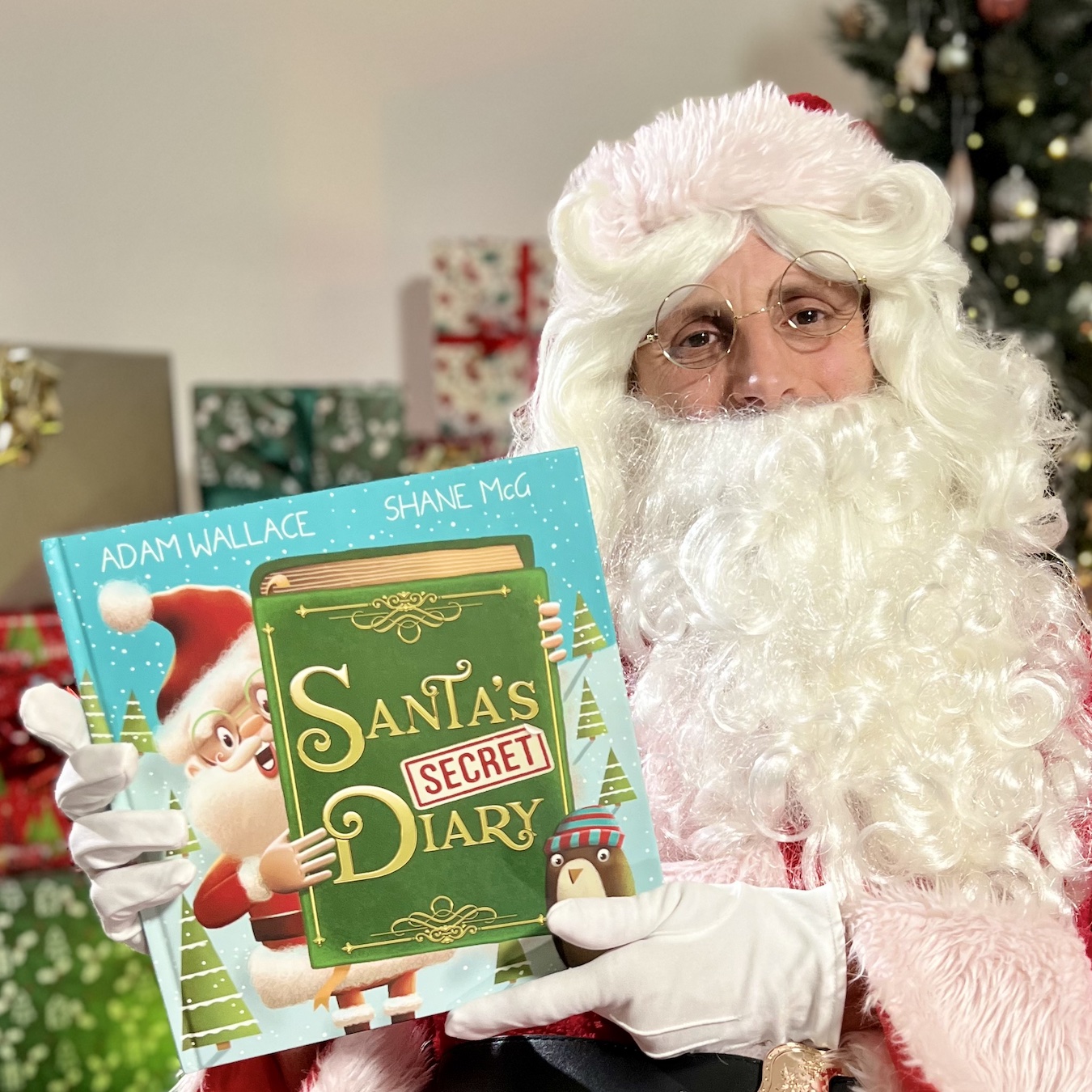 >Santa has a diary. But sshh! It's a secret diary! Read all about the disasters in the lead-up to Christmas, from frozen-tongued reindeer to exploding teddy bear-making machines! How will Santa get everything ready in time for Christmas Day?! Take a peek into his TOP SECRET diary and find out ...
Written and read by Adam Wallace with illustrations by Shane McGowan.
The Twelve Days of Christmas Island
Australia's Christmas Island is home to hundreds of species of birds, native plants and wildlife, many of which are not found anywhere else in the world. Due for release early December 2022, The Twelve Days of Christmas Island is a fresh and distinctly Australian take on the popular Christmas song that celebrates the unique and wildly beautiful birdlife that inhabits Christmas Island. Created by Teresa Lagrange and read by Paula Arundell.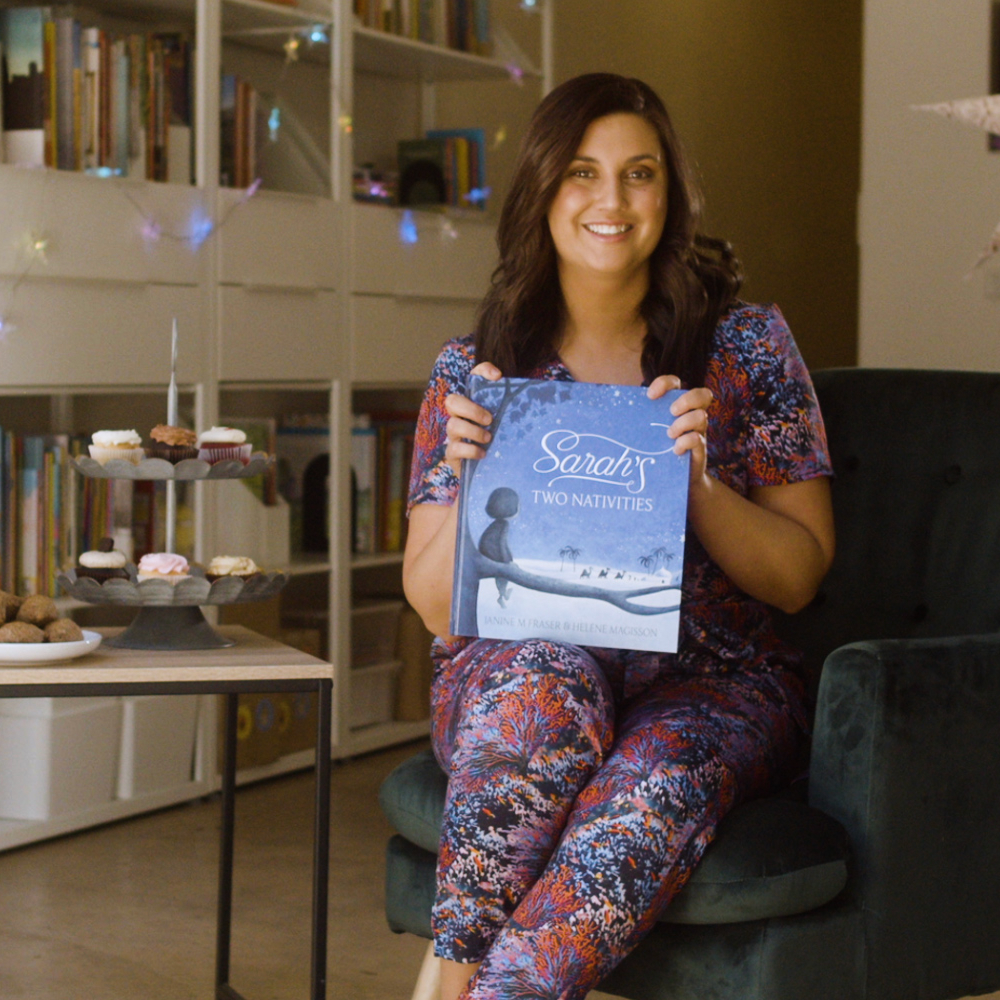 Sarah loves her two grandmas – Grandmother Azar and Grandmother Maria. Grandmother Azar tells Sarah stories from the Holy Koran, while Grandmother Maria tells her stories from the Bible. At Christmas time, Sarah snuggles in each of her grandmothers' laps and listens to two nativity stories about the birth of baby Jesus. They are the same in some ways, and different in others ... but both can be Sarah's favourite.
A heartwarming celebration of Christmas, family and faith from author Janine M Fraser and illustrator Hélène Magisson. Read by Jamila Rizvi.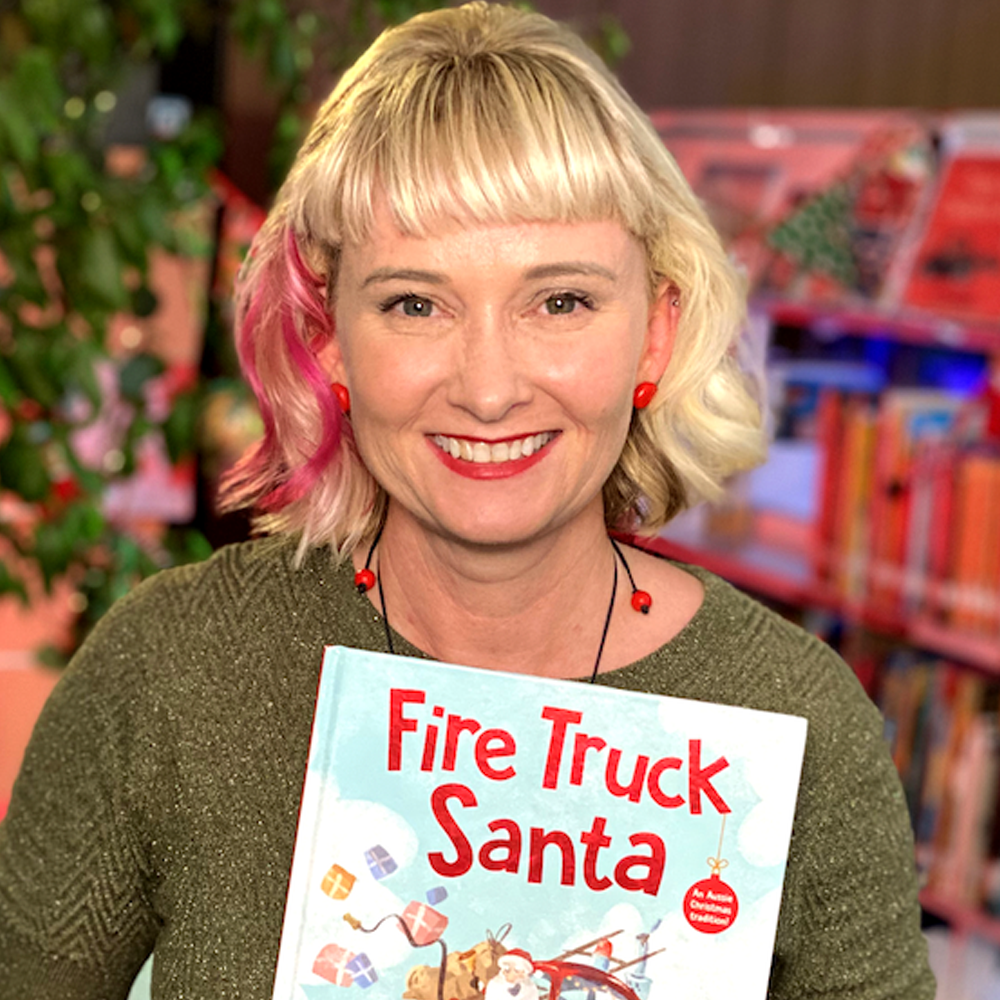 A Christmas tradition, all round this land,
from the city to the country, from the bush to the sand,
in a shiny red truck instead of a sleigh,
Santa sets out on his jolly old way.
But this fire truck has seen better days. It creaks and rattles and groans as Santa makes his rounds.
It will take a miracle to get through Christmas Eve...
Written by Nic McPickle, with beautiful illustrations by Nathaniel Eckstrom, this is an energetic and delightful celebration of a wonderful Aussie tradition, read by Megan Daley.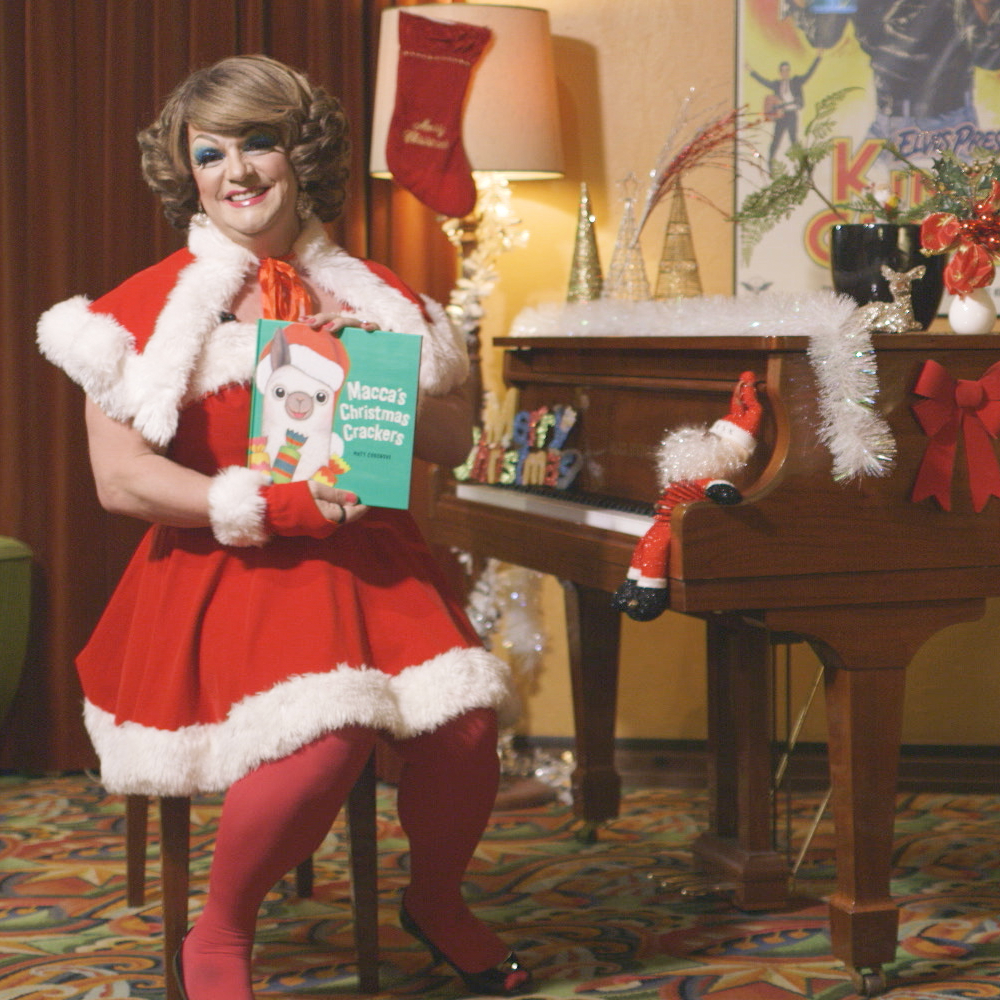 Macca and his best friend Al have to come up with a plan to make the best Christmas surprise for all their friends, and in doing so, discover the true spirit of giving.
Macca's Christmas Crackers is a divine rhyming story, full of Matt Cosgrove's hilarious characters, and his warm and vibrant colourful illustrations.
Told by sparkly storyteller Dolly Diamond, this festive tale is sure to be a family favourite this Christmas.
All I Want for Christmas is Rain
Dedicated to Aussie farmers, and an antidote to the commercialism of Christmas, All I Want For Christmas is Rain is an uplifting story about one girl's selfless desire to ease the strain on her family and community at this special time of the year.
Authentic and emotional, All I Want For Christmas is Rain is a delight, and the true meaning of Christmas spirit shines through on every page. Told beautifully by Abbie McLeish, this Aussie Christmas story is gorgeously unique.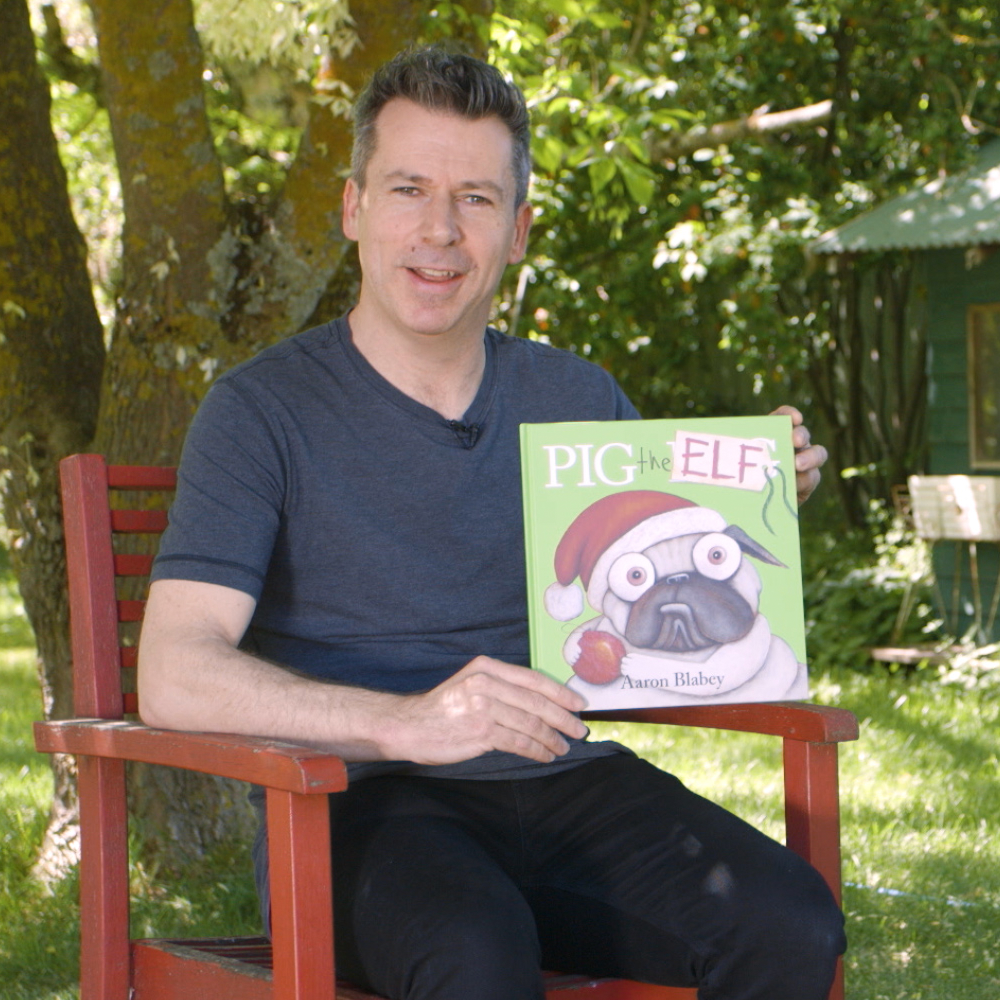 Santa was coming! 'Twas bigger than big!
No-one loves Christmas more than Pig.
And the world's greediest Pug will stay up all night to get his presents!
Loveable, cranky and greedy Pig the Pug is set for a hilarious Christmas adventure. After demanding a very long list of outrageous presents, including a drumkit, rocket and fairy-floss maker, Pig is about to meet Santa... and he might just get taught a very important lesson about the spirit of Christmas.
Pig the Elf is laugh out loud funny, especially when told by author/illustrator himself, Aaron Blabey!
Stories about holidays and special celebrations
The full moon rises over the palm trees of a small Balinese village as a young girl, Ayu, performs the traditional Indonesian dance, the Legong.
Be transported into the heart of Balinese village life, as you hear elderly dance instructor Ayu's story of her childhood experiences. The thudding drums, banging gongs, tinkling gamelan and the bamboo flute create a truly atmospheric background to this wonderfully cultural story about traditional Balinese music, dance and village life.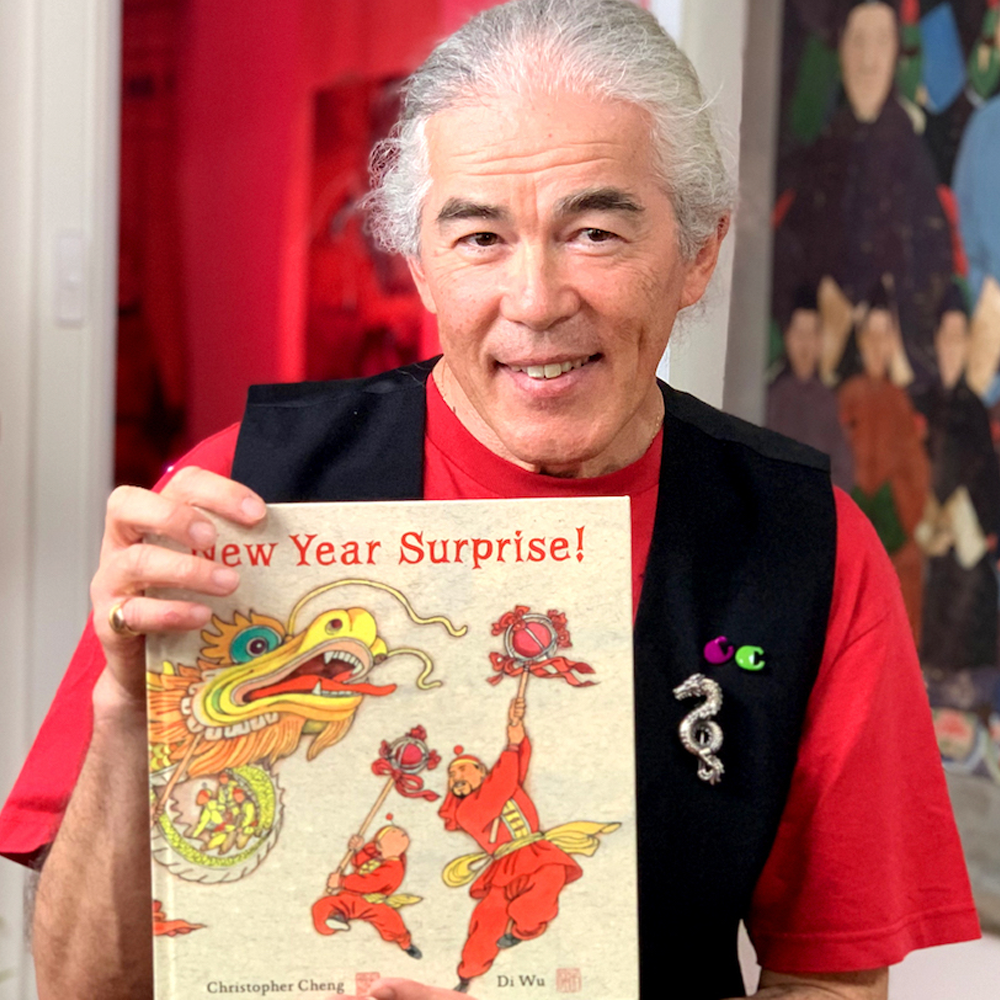 Written and read by Christopher Cheng, and illustrated by Di Wu, New Year Surprise! Is about Little Brother, who is told by his brother and his friends that he's too small to help out at the Spring festival. He's not strong enough to hold onto a kite, and too little to hold the dragon poles. But Father says that he has a special job to do. What can it be?
Summer is a 'comin' in
All the flies are gatherin'.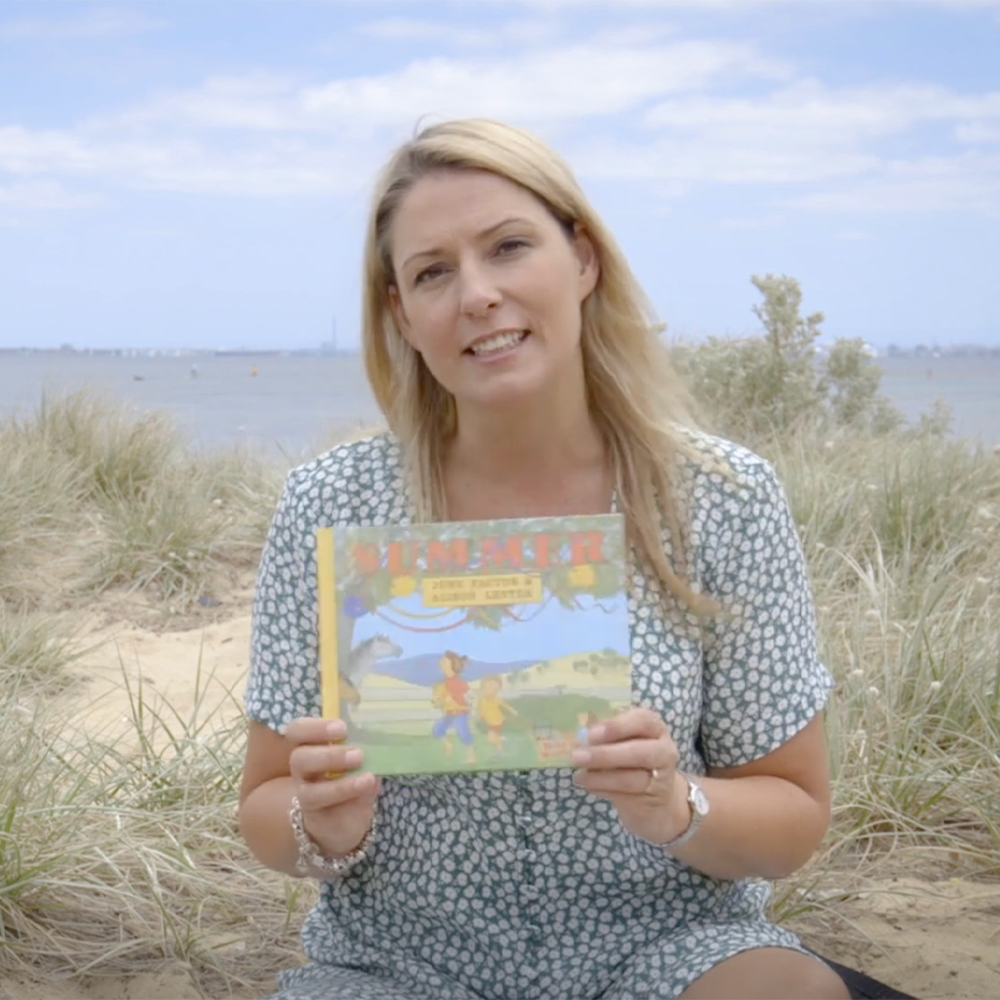 Celebrate a special summer's day and all that it brings: changing weather, family gatherings, lots of fun and . . . Christmas!
June Factor's simple text and Alison Lester's delightful illustrations combine to create a beautifully simple story that celebrates a snapshot of a quintessential Australian summer's day.
Sweetly told by actor, writer and comedian, Fiona Harris, this is one summer's day that you'll never want to end.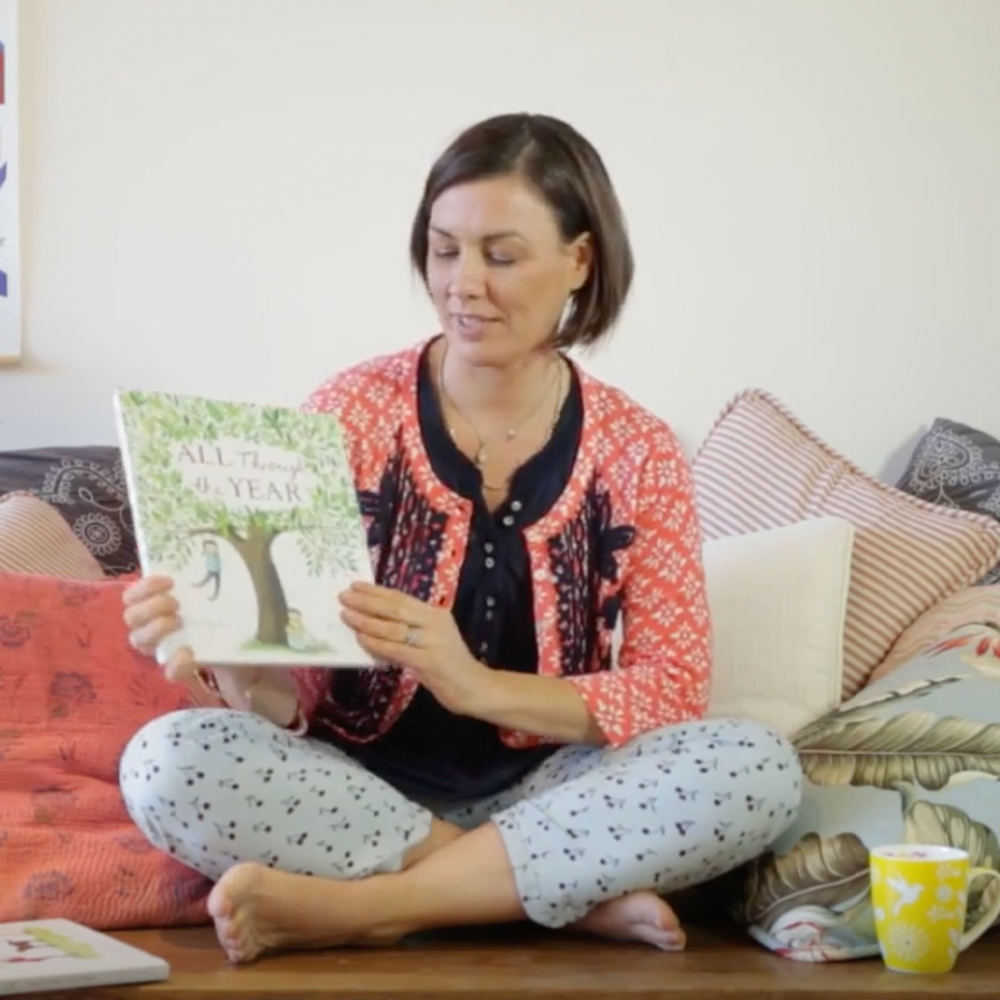 Everything changes, nothing stays the same...
This is certainly true for the Australian family in Jane Godwin's gentle tale of rhythm and routine as they work their way through a year of their lives together.
Reader Emily Barrett has two children of her own and knows what it's like to watch them grow.
Anna Walker's beautiful illustrations depict celebrations, seasons and simple small moments that come and go in a story that is for everyone…
Explore more stories via our Christmas and celebrations collections.
Public libraries can download this handy flyer to promote At Home access with families and library patrons.