Sporty stories for Matildas mania!
06 Sep 2023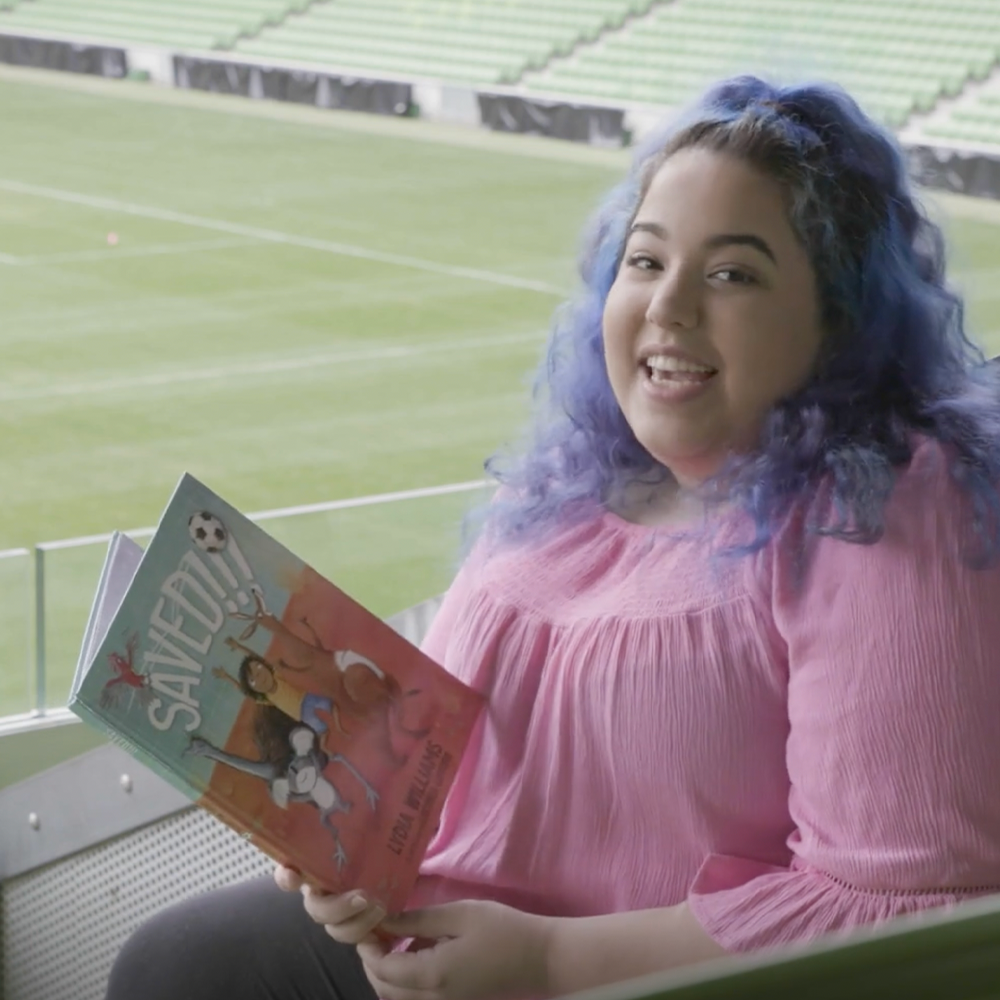 With families and children across the country being swept up in the excitement of Australian football team The Matildas' blitz in the recent Women's World Cup, we're sharing sporty stories for kids of all ages, from cricket, to swimming, AFL football and more! But these stories aren't about sport alone - find titles for kids exploring themes about facing your fears, trying new skills, believing in yourself and being a good team player. Discover stories below or via the 'Sporty stories for Matildas mania!' on your Story Box Library account dashboard.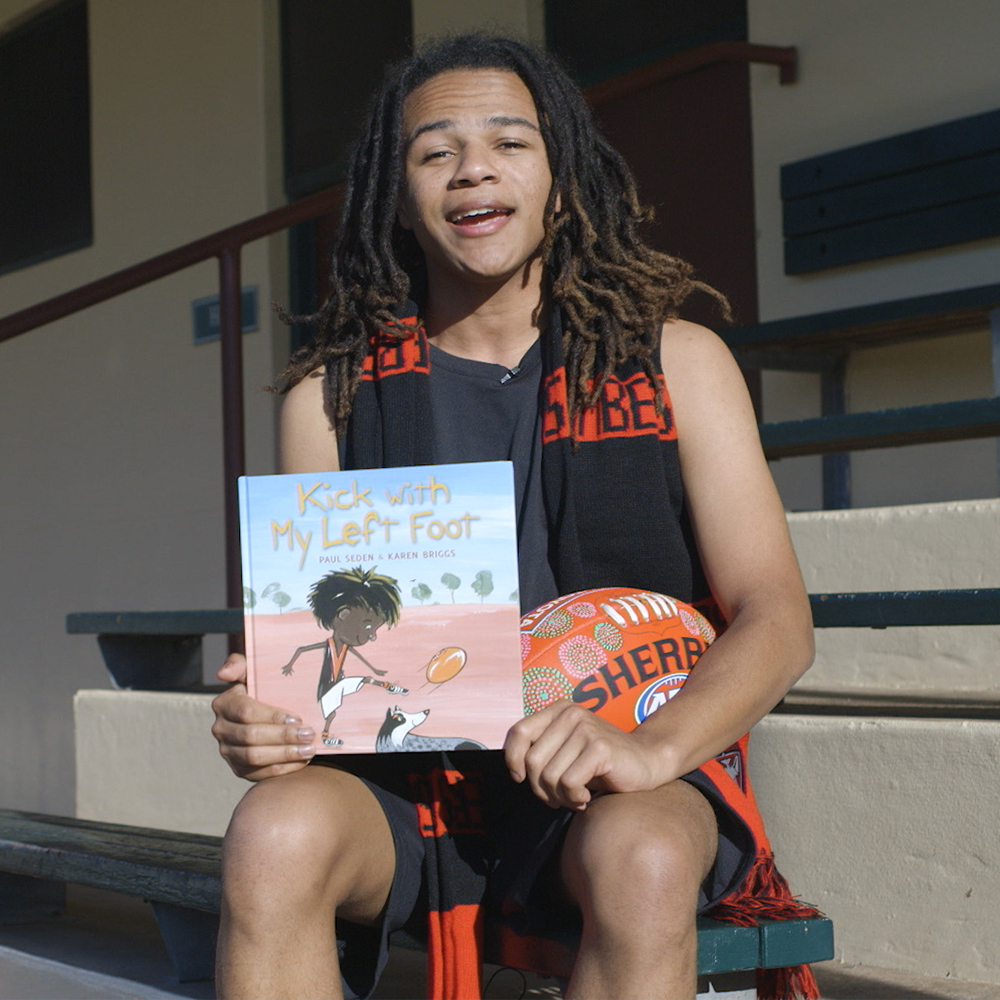 Little Lydia learns to be the best that she can be as she competes in a variety of sports against very unusual competitors. An inspiring celebration of self-belief, the joy to be had in sport, and the importance of persistence. Saved!!! is a funny and triumphant story by Lydia Williams, goalkeeper for the Matildas, read by actor Ashleigh Marshall.
Kick With My Left Foot is a joyful and simple story about learning to play one of Australia's favourite sporting codes, Aussie Rules football.
You'll bounce, catch and kick along with the young boy and his pet dog as he experiences all the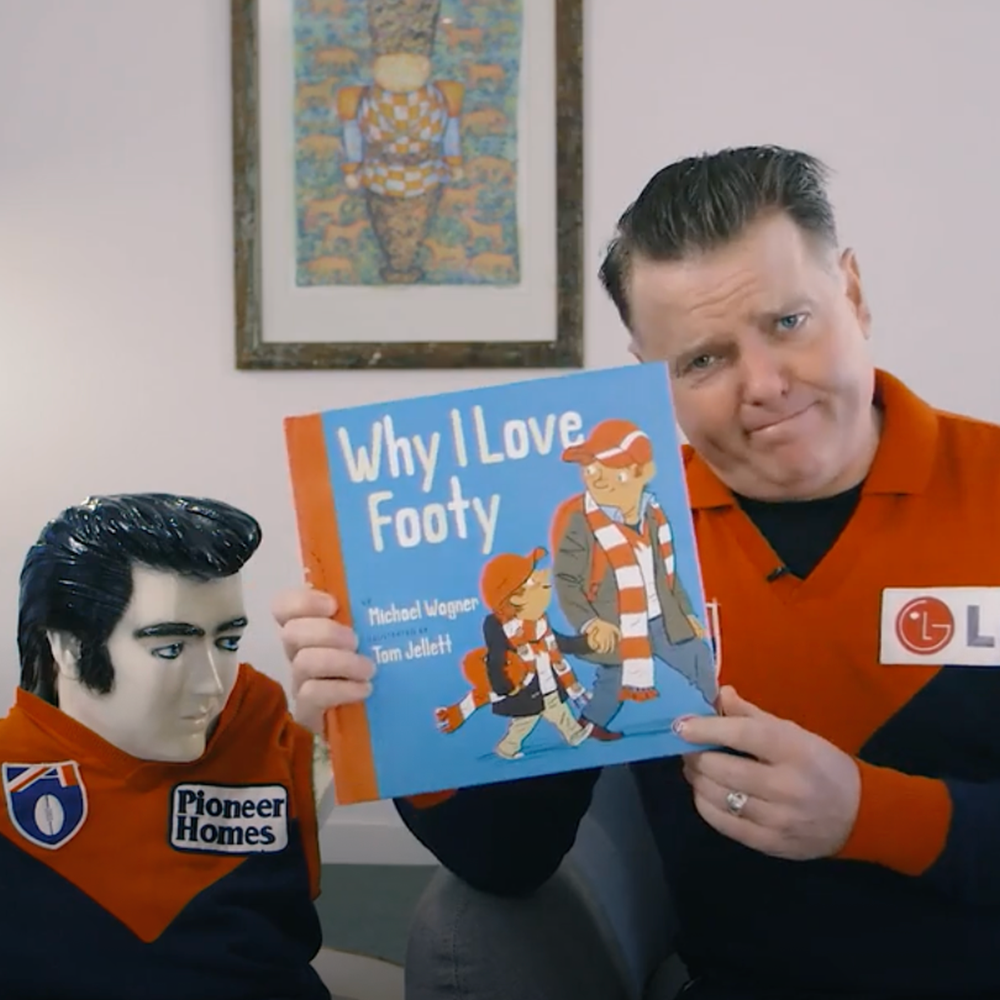 energy, excitement, frustration and ultimate triumph of learning how to handle a ball.
There are a bazillion reasons to love footy! These are just my biggest ones.
There's the big tackles and amazing marks. There's wearing the scarf and singing the song. But whether your team wins or loses, from the opening bounce to the final siren, the very best thing about footy is that we do it together. Watch Why I Love Footy, read by Melbourne Demons supporter Rusty Berther.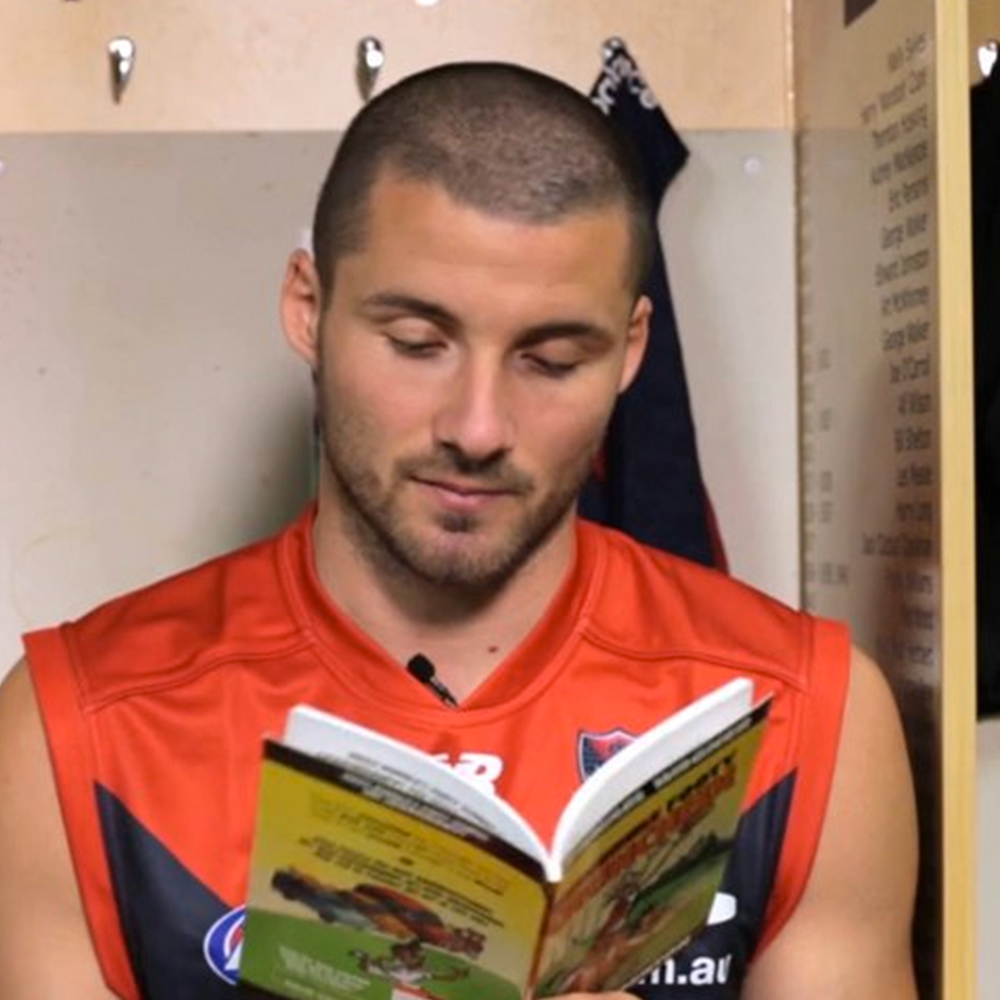 Join Melbourne Demons AFL player Colin Garland in the locker room as he shares with us the first tale of Michael Wagner's Maxx Rumble. They kept squashing me. I thought my eyes would pop out! I thought every bone in my body would break! I thought I was dead!
Explore the Sporty Kids series from beloved author and storyteller, Felice Arena. Meet Emma in Sporty Kids: Swimming, who is having trouble learning to dive but in a moment of inspiration, she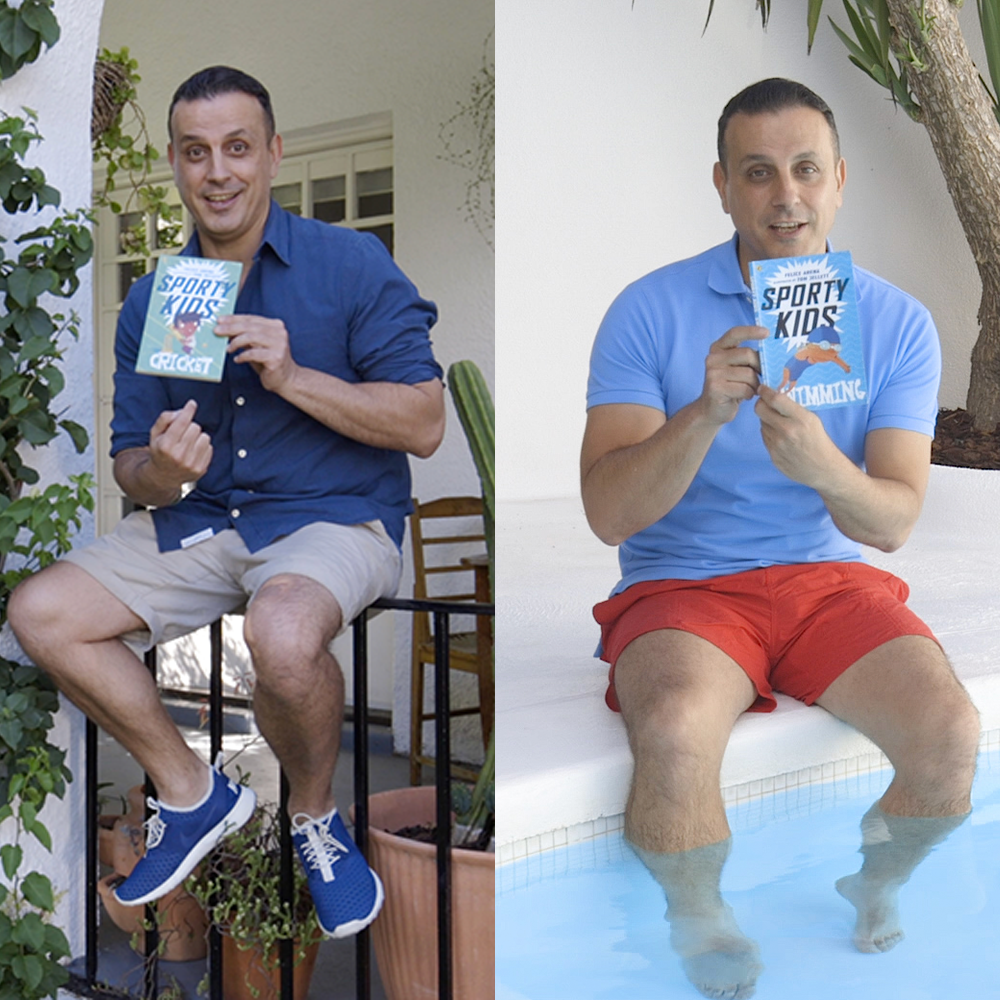 decides to imitate some animals well-known for their water skills. In Sporty Kids: Cricket, meet Pete, whose family is crazy about cricket, but can his team take home the coveted Jacaranda Cup?
Poor Becky isn't looking forward to moving up the next swimming level - not if it means she has to swim in the deep end of the pool. Watch The Deep End, exploring mixed feelings about what it means to grow up and face your fears.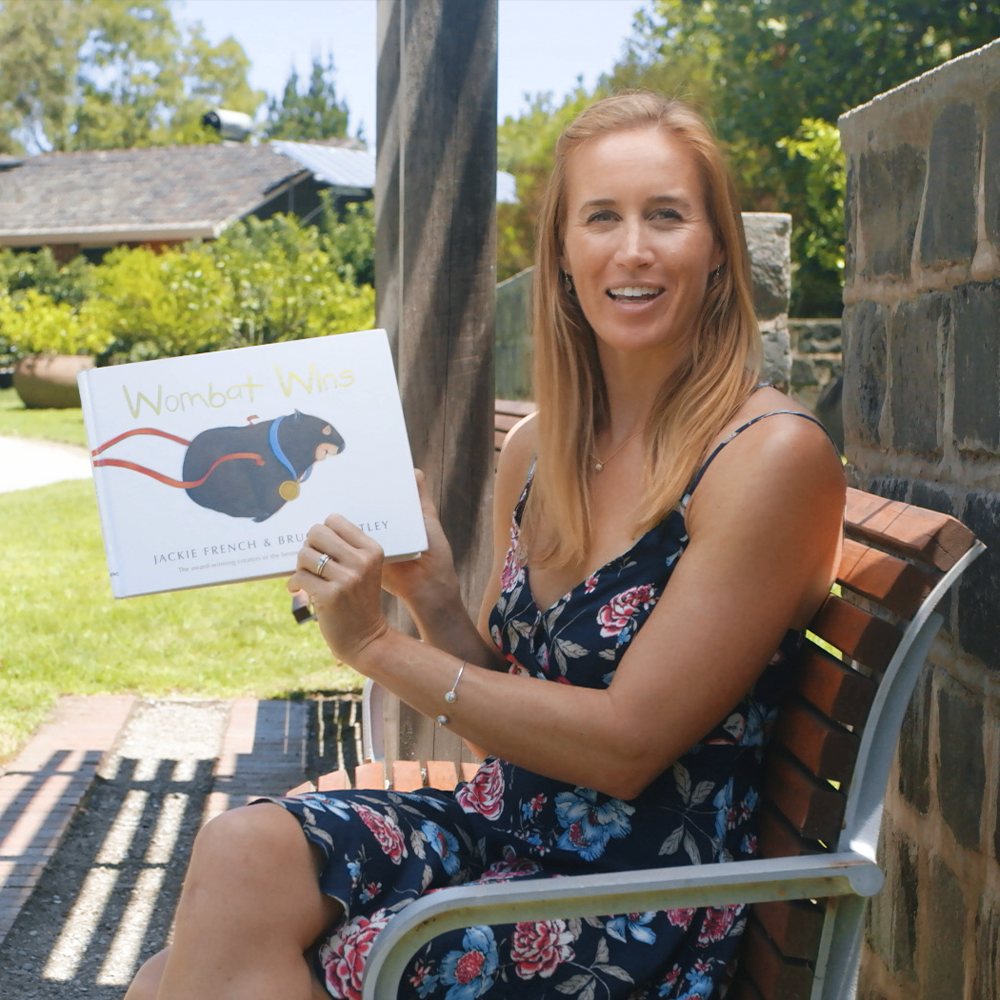 Wombat Wins is a book about a wombat ... winning. Yes, Mothball has become an athlete, albeit a little accidentally. In her never-ending quest for carrots Mothball stumbles upon the children at the local school competing in the school sports. And despite her somewhat limiting physique and lack of training, Mothball manages to go home with a gold medal. Read by Olympic Rower, Helen Glover.
At last the true story of how cricket was invented!
Not in England or even in India, but right here in Australia! It was on one fateful day when dairy cow Daisy May got a cricket up her nose and sneezed.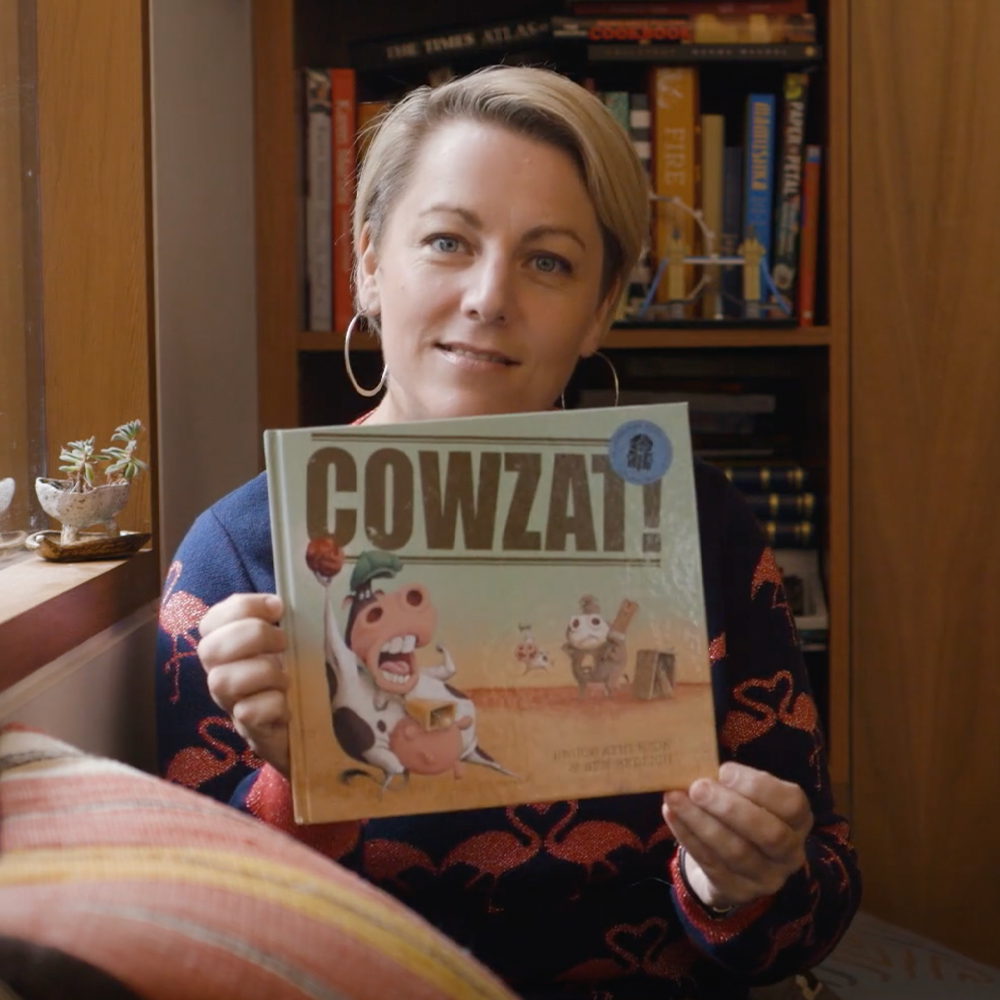 Her friend Floppy May grabbed a stick from a nearby willow tree and whacked the flying cricket over the fence with a pleasant-sounding click. Watch Cowzat!
Find titles on Story Box Library about sport, health and physical education.