Get Ready for the Big Summer Read and avoid the Summer Slide!
Libraries
Parents
Reading & Activity Challenges
20 Nov 2023


The Big Summer Read is an annual reading challenge for school aged children in Victoria and starts on 1 December with registrations now open! (You can also register through your local library).
In association with Public Libraries Victoria, Story Box Library is delighted to be involved in this awesome summertime reading adventure running through 31 January. Sean Szeps, author of Not Like Other Dads, is our 2023-24 Ambassador, and you can see him read Sunday Skating (coming in December!).
The Big Summer Read is open to any child ages 0-18. It aims to encourage children to read for pleasure and addresses the issue of the 'summer slide'. This refers to the loss of literacy experienced over the long summer break if children are not exposed to books or reading (see below for more tips on avoiding the summer slide!).
Once the challenge begins, children can borrow books, listen to/watch stories and earn badges along the way - and the good news is that watching stories on Story Box Library also counts towards your reading logs, with the chance to earn extra badges if you watch the delightful Sunday Skating or Jetty Jumping.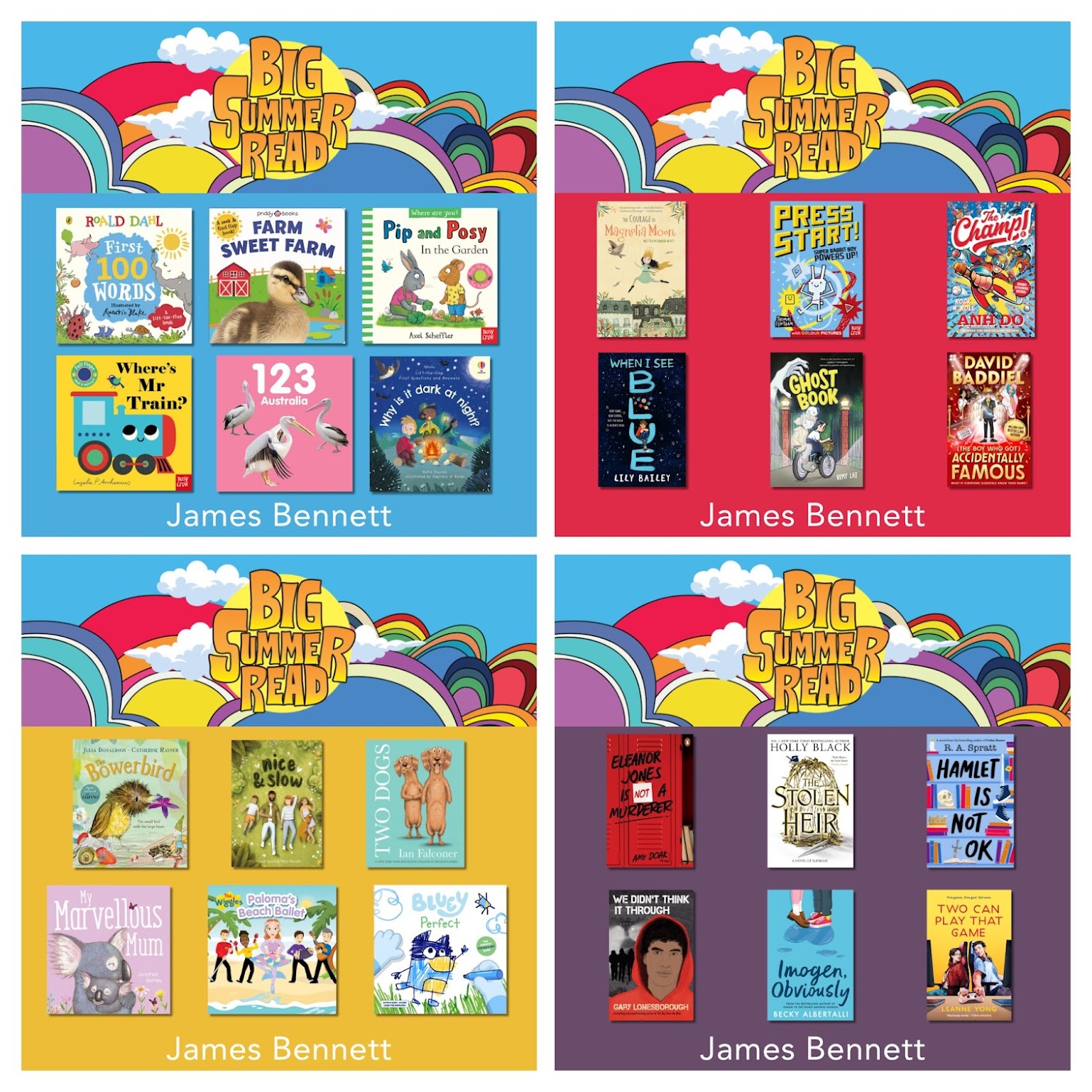 Stay tuned to find out about some awesome book pack prizes on offer from James Bennett! Details coming soon.
Only books logged between 1 December - 31 January will count towards the program and any prize draws.
Want to find out more about the Big Summer Read? Click here or check out Instagram to stay updated.
Tips on Avoiding the Summer Slide
The 'Summer Slide' is the dip in reading skills that kids often suffer from after they've stepped away from their on-going reading that happens during the year.
And the knock-on effect of the trend has real consequences when kids go back to school the following year. From lower literacy skills to interest in reading in general, the 'summer slide' is a real - and insidious - trend. We'd love to help you make sure that this doesn't happen in your household this summer!
The research* around this is pretty telling. And the ways to address the slide are easy to integrate and maintain, too. Here are few interesting facts to consider:
Choice and autonomy are critical factors when it comes to boosting the motivation for kids to read (and there's a HUGE selection for young readers in the Story Box Library to choose from!)

Kids love having books read aloud to them at home. And why? Because this simple but powerful activity is one that creates and fosters connection. One of the best reasons to tell and share stories, don't you think?

Exposing children to storybooks not only encourages them to read for pleasure but also helps their literacy skills when they're teenagers (their high school English teachers are thanking you already!).
Here are a few suggestions to make the only summer slide your kids experience is the one that's in your local playground this summer:
We know that YOU know that public libraries are awesome. And not only because of the print books on offer, but also because of the range of graphic books for older kids, as well as eBooks, too. That regular visit to your local library can make all the difference in igniting your child's creativity and love of words.

Letting kids pick out their own books is super-important. Those three year olds you know? By the age of seven, they'll be better readers because of it.

Delve into the wonders of the Story Box Library collection, too. If you can't get physically to your library, you're easily able to access - and supplement your home collection with - the many, many books available to you. Not sure how to do this? Your local library has all the details you need.
Keen to read a little more about this? Click here to see the research that's underway.
If you live outside Victoria, talk to your local library about what summer reading programs may be offered in your community.