What if… your student's story was read on Story Box Library!
29 Aug 2023
What if… your student's story was read on Story Box Library!
Open to all primary teachers and teacher-librarians in Australia and New Zealand, enter your students' stories into our competition for the chance to have the winning writer's story professionally read on Story Box Library.
Plus! Your school will win a free subscription to Story Tools for an entire year and the winning student will receive signed copies of books from award-winning authors and this year's competition judges, George Ivanoff and Nova Weetman!
How to enter:
✏️Sign up to the Story Tools free lesson, Story Sparks, hosted by George Ivanoff & Nova Weetman.
✏️Watch the lesson with your middle and upper primary students and download the 'What If…' activity resources.
✏️Students complete the activity and write their own stories.
✏️Submit your young storytellers' ideas into our competition for the chance to win!
Entries open now!
Competition closes 5pm, Friday 10 November
Winner announced: Wednesday 6 December
Active Story Tools subscribers are also welcome to enter the competition. Submit as many times as you like!
Hosts of Story Tools Series 1 Lesson 1: Story Sparks, George Ivanoff and Nova Weetman will be judging students' entries, and giving away signed copies of their books to the winner.
They will be considering submissions based on story originality, the student's ability to find different sources of inspiration from their world, inventiveness and ability to compose a story within the worksheet space provided.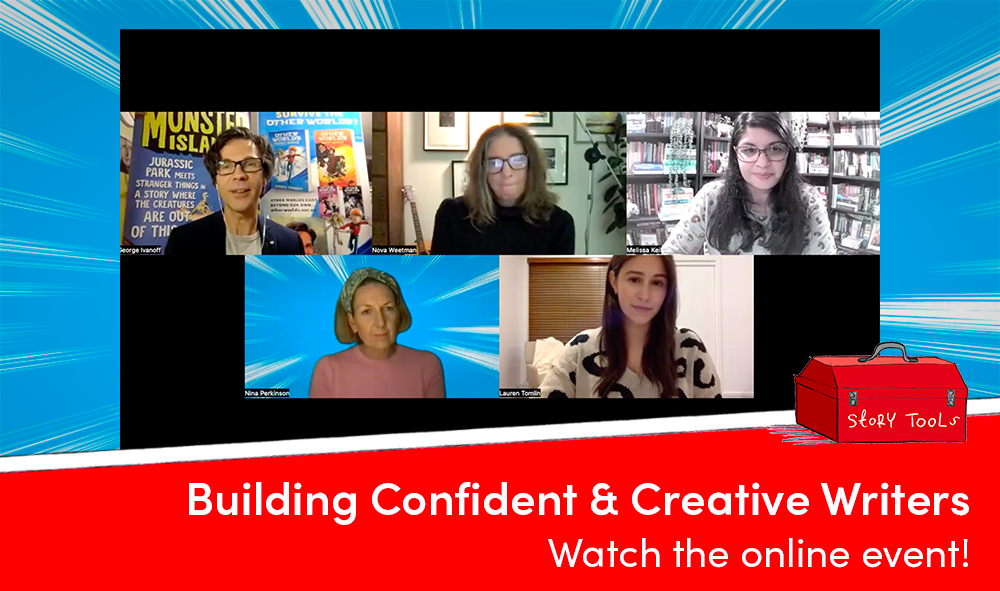 Get inspired and watch our event with George and Nova!
Hosted by author and Story Tools creator Melissa Keil, watch the fantastic panel discussion with award-winning authors George Ivanoff and Nova Weetman, from Story Tools Series 1, plus teachers and education experts Nina Perkinson and Lauren Tomlin, discussing how to nurture student creativity, with practical tips and takeaways.
This online event is intended for primary school educators, particularly middle to upper primary teachers of Years 3-6 students, however, families, public libraries and all creative industry professionals looking to encourage creativity in young writers would benefit from attending.
Watch the event recording here. Active Story Box Library subscribers can access the recording via our Resources page now.
"It was absolutely brilliant. They wrote more than what we've ever seen them write in the classroom…the resources are amazing"

Kristin, Year 4 classroom educator
Find out more about Story Tools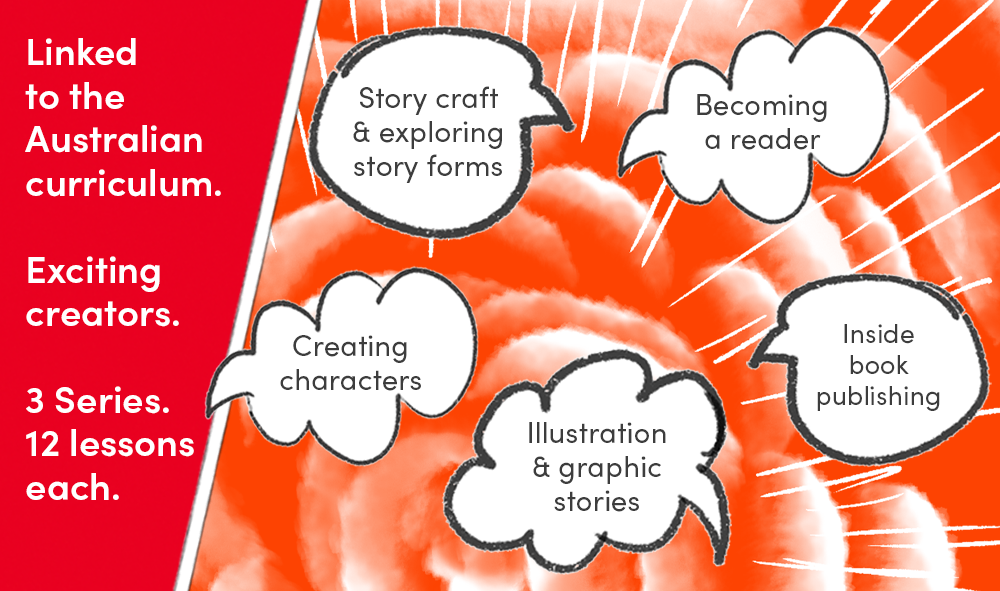 Story Tools is the story writing series from Story Box Library! Via short video tutorials and resources to support student creativity and literacy, Story Tools helps students master the mechanics of storytelling, inspiring and creating confident storytellers.
Hosted by Australia's best and brightest book authors and illustrators, Series 1 and 2 lessons are available now, covering narrative writing, graphic storytelling, story hooks and more!