Q&A with Kathryn Tohill from Starlight Children's Foundation
Inspiration
Storytelling
Parents
Educators
Libraries
02 Dec 2022

Serious childhood illness can turn children's lives upside down. For over 30 years, the Starlight Children's Foundation has used play, social connection and creativity to support children and young people in some of their toughest times and to positively change their healthcare experience. The Story Box Library team spoke to Kathryn Tohill, who helps transform the lives of sick children during their hospital stays. With a Story Box Library nook set up for 24/7 access to stories and creativity, children are engaged, boosting their wellbeing and learning opportunities.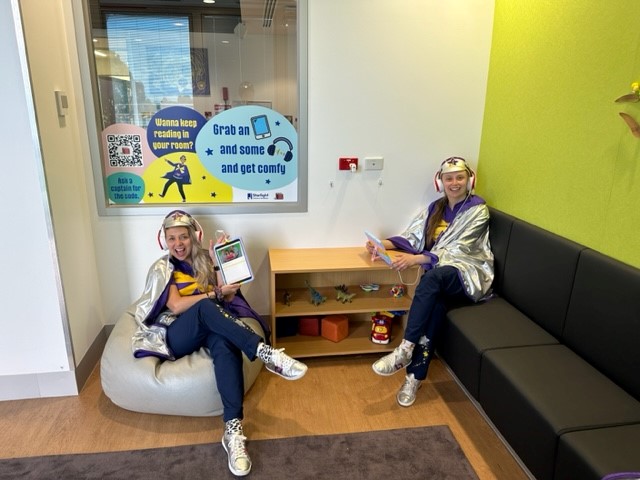 1. What is your role at Starlight Children's Foundation?
I manage The Hub at the Starlight Children's Foundation, a team that works with incredible organisations and people in the community that can help us bring exceptional experiences to seriously ill children that transform their hospital experience.
We do this by providing 'WOW-Moment' creative collaborations that will exist within our Starlight Express Rooms, medical-free play spaces that exist in every children's hospital in Australia to positively disrupt the child's hospital stay through play, creativity and social connection.
2. Tell us more about the Story Box Library nook.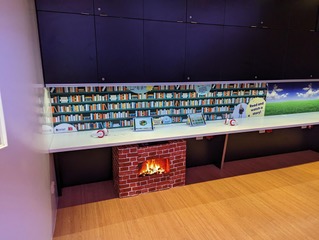 Working with Story Box Library, we have been able to offer children access to their favourite stories, as well as discover some new ones!
Currently the Story Box Library nook has been trialed at Monash Children's Hospital, in our Starlight Express Room.
We've set up a corner of the Starlight Express Room with beanbags, headphones and iPads for children to get comfy and enjoy a story or two. It's been such a success, that we are extending the trial out Starlight Express Room in The Royal Children's Hospital in Melbourne (pictured right).
3. Have you found digital resources like Story Box Library enhance the programs offered by Starlight Children's Foundation?
Story Box Library has been a great addition to the room, helping us in our mission to deliver happiness to seriously ill children.
Over the past couple of years, infection control practices in hospitals during the pandemic have restricted our ability to provide books to be shared in group settings. Story Box Library has been a great solution given those restrictions.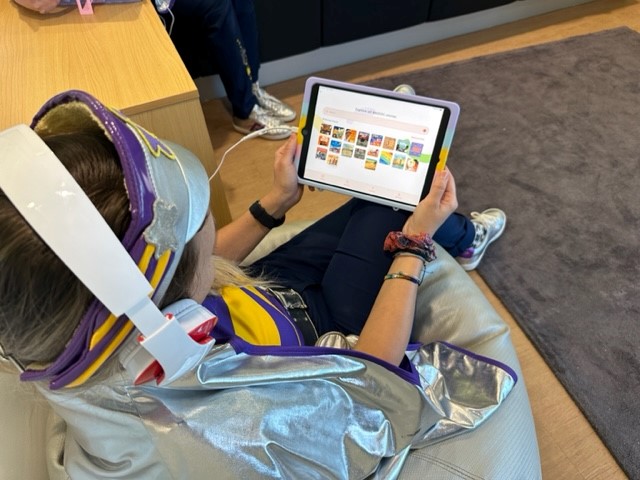 The feedback that we've had from the children and parents that have engaged in Story Box Library has been overwhelmingly positive, with some children getting really comfy in the bean bags and enjoying multiple stories for 30 mins!
4. How have you seen improvements in kids' lives at Starlight, as a result of using Story Box Library?
Story Box Library has been a really wonderful resource to share with the children at Monash Children's Hospital, with children who are going through intense treatment being able to stay still and concentrate on the great content that exists within the platform.
5. What are the ways people can support the work of the Starlight Children's Foundation?
At Starlight, we believe that happiness matters, and we deliver fun and joy to seriously ill children to help them get through the toughest times. You can support Starlight to bring joy and happiness to seriously ill children by donating at www.starlight.org.au/donate.
Watch Captain Starlight read picture book favourites on Story Box Library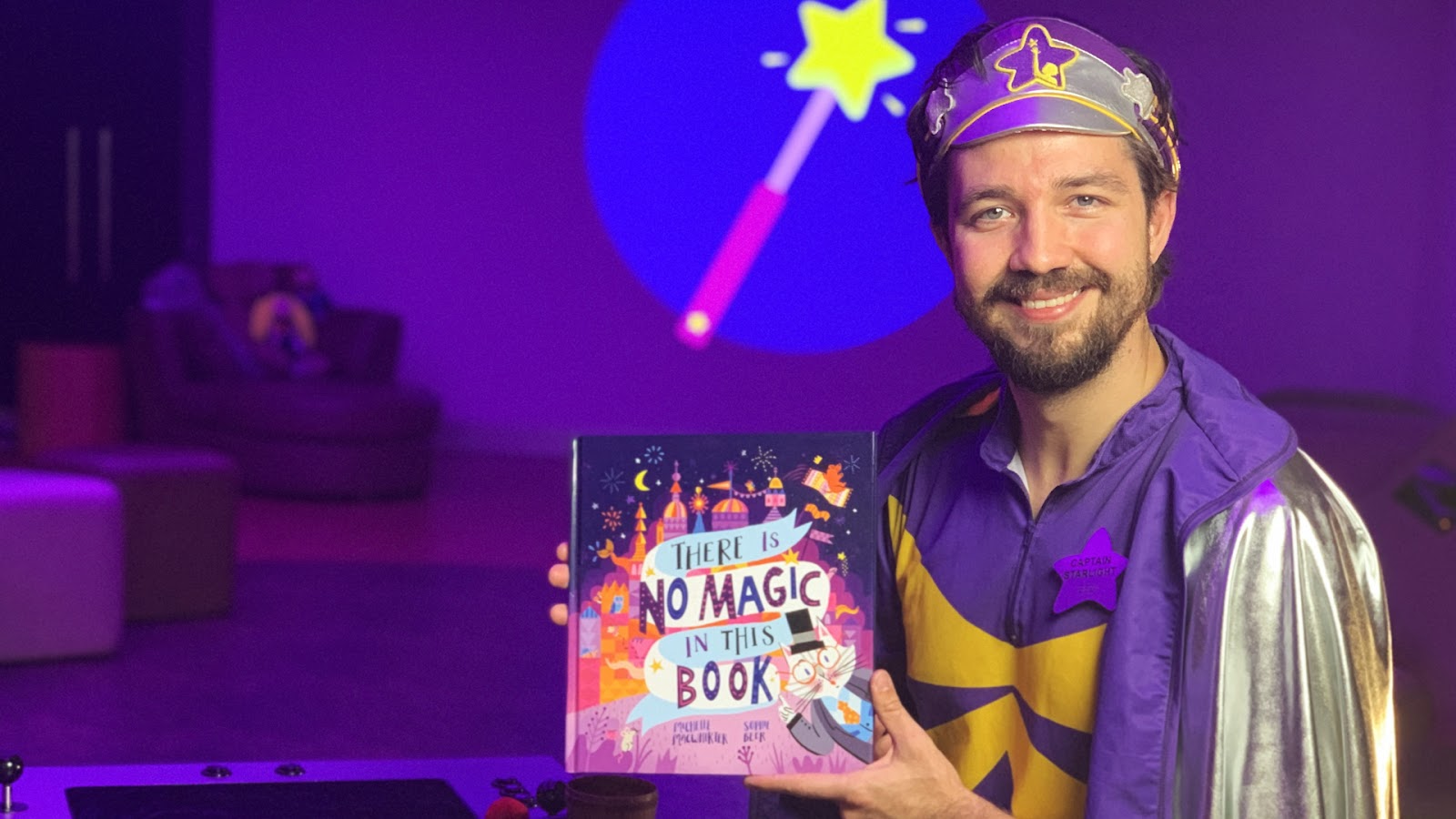 There is No Magic in this Book
Do you like magic? Well, you've come to the wrong place because there's definitely NO magic in this book. Or is there?
In this vibrant interactive story, readers are told by the insistent Bookkeeper that there's no magic to be found in its pages, but eagle-eyed readers can discover enchanted surprises on every spread. This story encourages young readers to look for magic in even the most ordinary places.
Written by Michelle Macwhirter and illustrated by Sophie Beer.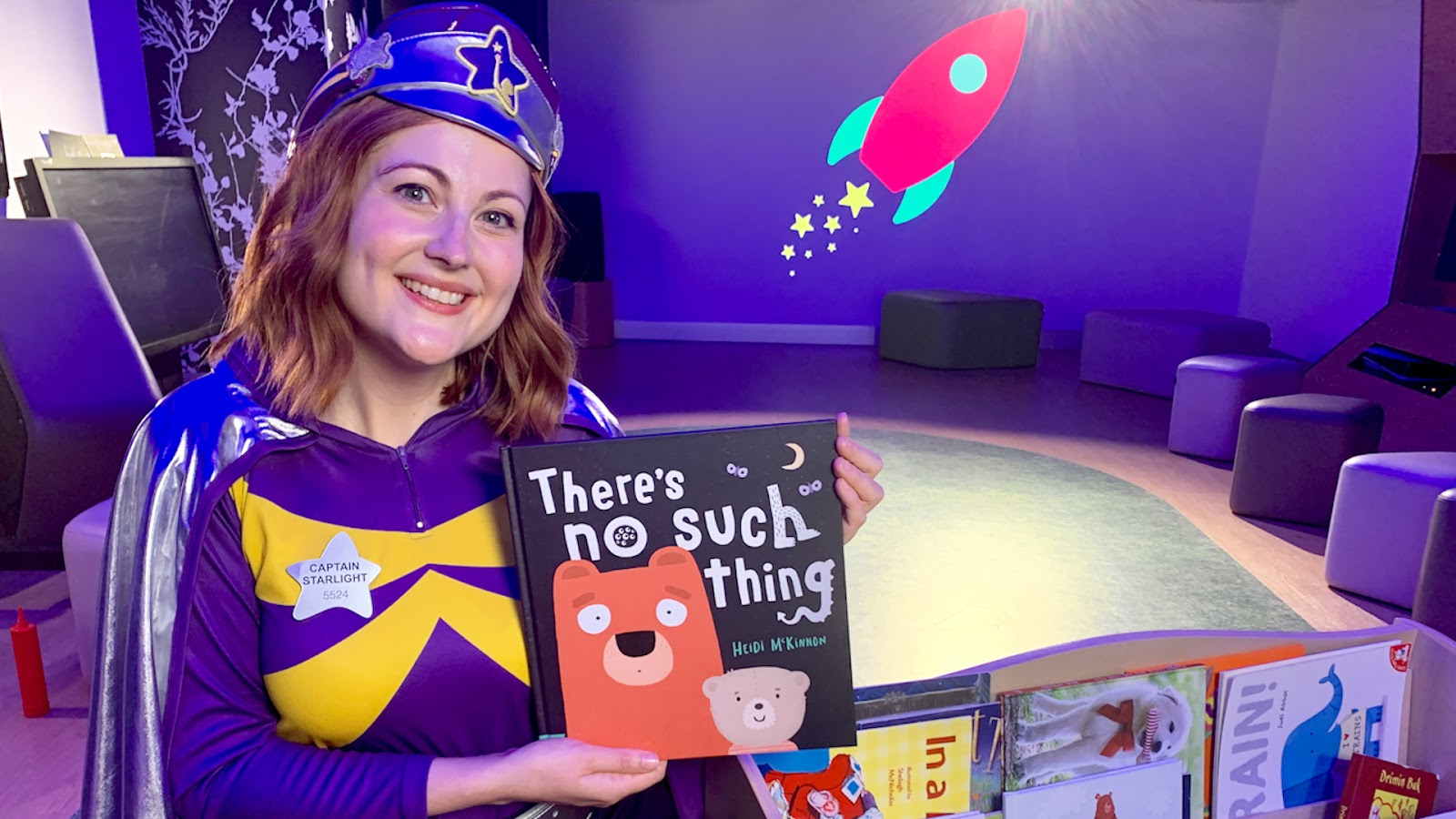 Bear can't sleep.
Did you hear that? Did you feel that? What was it?
It wasn't a hungry giant or a blood-sucking spider or a fire-breathing dragon because there is NO SUCH THING…
Is there?
Written and illustrated by Heidi McKinnon.
Watch free bedtime stories for children on Story Box Library
Assisting children with good sleep habits and featuring Kip, a pillow mascot for the series, the 'Sleep with Kip' series explores various common sleep problems in children, built into a fun and exciting narrative with practical tools for kids and parents. Available to watch free on Story Box Library, the series is brought to life by storytellers Tamala Shelton and Roby Favretto. Find titles on Story Box Library here.