Mother's Day stories and activities!
27 Apr 2021
It's that time of year - when kids scramble to buy the best mug at the school Mother's Day stall, and mums spend hours cleaning the crumbs from breakfast in bed. From the Story Box Library family, we wish all wonderful mothers - whether grandmothers, step-mothers or those who care as mothers do - a very happy Mother's Day!
Below we've shared some heartfelt, fun and diverse stories to share with children, which celebrate all kinds of mothers, including those of First Nations cultures, rainbow families, and families with different mothers. You can find all stories below, via the Stories for Mothers Day playlist in your Story Box Library account, or explore more stories in our Family Life series.

My Mum Says The Strangest Things: "When Mum's busy she says she's run off her feet. When I dawdle, Mum tells me to shake a leg. When I say, "I'm coming," Mum says, "So is Christmas." My mum says the STRANGEST things."
Grandma's Treasured Shoes: A story for young children about a grandmother's journey as a little girl from Vietnam to Australia, Grandma's Treasured Shoes is a refugee story told through engaging illustrations and a gentle, rhythmic story.
In Your Dreams: Told poignantly by Ellen van Neerven, a writer of Mununjali Yugambeh and Dutch heritage, In Your Dreams is about young Susie, who with Gran's help, embarks on a mission to interpret a series of puzzling dreams, in order to understand the answer to her question.
Under The Love Umbrella: A gentle, rhyming story that is a lovely reminder to children that love is ever-present, even if you may be physically separated from those who love you.
Who's Your Real Mum: A beautiful story that celebrates nontraditional families and captures exactly what lies at the heart of family life — love.
Family Forest: Half sisters, step-parents and big brothers are all part of the mix. Storyteller Ali McGregor shares with us Kim Kane's delightful story which features a young boy describing his family in all its richness.
I Just Couldn't Wait To Meet You: From much-loved actor, radio host and author Kate Ritchie, and written as a tribute to bringing new life into the world, this gorgeous story shares all the joy, excitement, wonder and anticipation many expectant parents feel.
With Nan: Simon takes a walk through the bush with his Nan and along the way finds out that things are not always what they seem.
I'm A Hero Two: An insightful, topical and practical story about a family coping with the changes brought about by Covid 19, written and read by much-loved Jamila Rizvi.
Sarah's Two Nativities: "Sarah loves her two grandmas – Grandmother Azar and Grandmother Maria. Grandmother Azar tells Sarah stories from the Holy Koran, while Grandmother Maria tells her stories from the Bible. At Christmas time, Sarah snuggles in each of her grandmothers' laps and listens to two nativities stories about the birth of baby Jesus. They are the same in some ways, and different in others ... but both can be Sarah's favourite."
Nannie Loves: Nannie Loves is a delightfully warm and gentle story centred around a family's visit to their grandmother's farm, from author/illustrator Kylie Dunstan.
Brothers From A Different Mother: Inspired by a trip to the zoo and a new child arriving at his daughter's school, this is an important story that emphasises how children focus more on similarities than differences.
A Really Super Hero: Author/illustrator Charlotte Lance adored dressing up when she was young and gets to enjoy it a second time with her own children today.
Grandma Z: When Grandma Z roars into town on her motorcycle, Albert is swept up in a very extraordinary adventure
My Nanna Is A Ninja: fun, poetic picture book that portrays the many different guises, faces, and personalities grandmas can have.
Family Hugs: Warm, funny and full of love this story feels like a family hug. From first-time collaborators Michael Wagner and Adam Carruthers comes a heartfelt collection of rhymes that celebrate the wonder and joy of family bonds.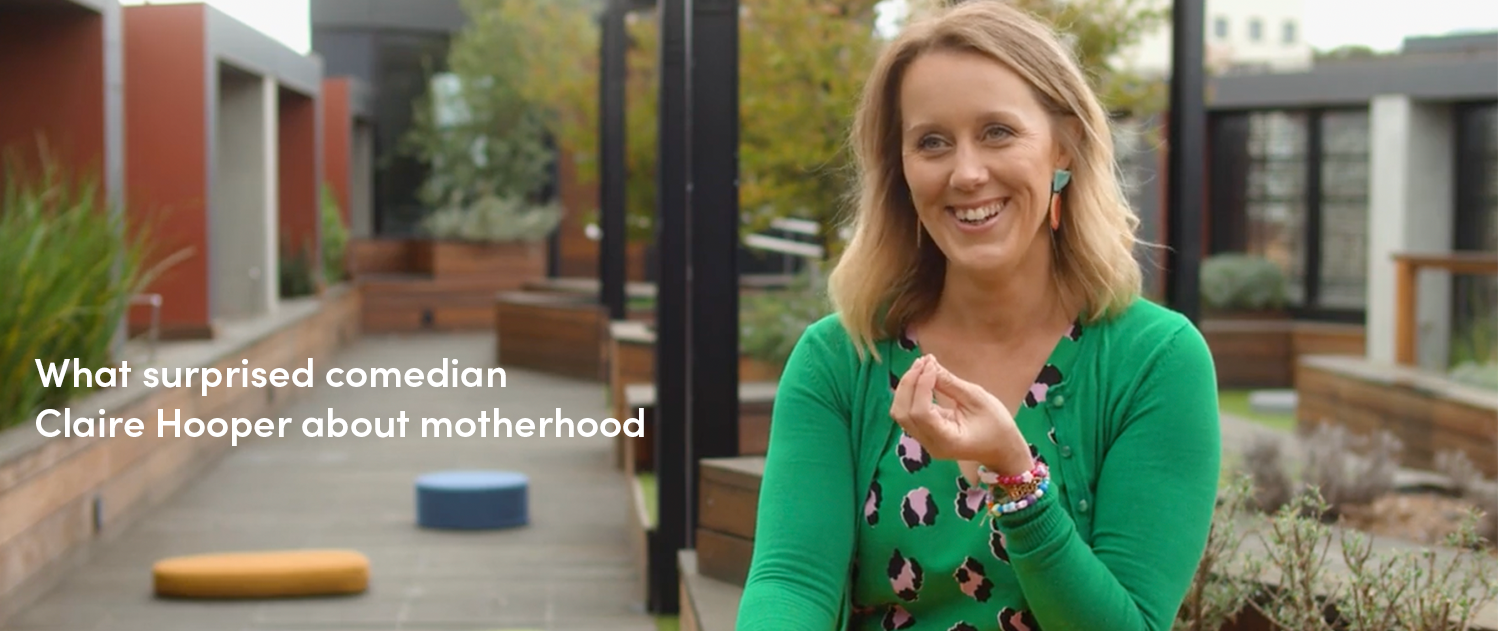 Australian comedian and media personality, and Story Box Library storyteller, Claire Hooper, discovered some funny things about being a mum - watch our Short Film below to hear some of her best stories.
Explore more via our Family Life series
Mother's Day 2021 occurs before National Families Week, a time to celebrate with family, connect with extended family and friends, and share in the enjoyment of family activities within the wider community. Held between 15 and 21 May to coincide with the United Nations International Day of Families on May 15, an annual event to honour the importance of family.
Whatever your family and community looks like, we have stories to discover, and help children explore and understand the diverse and wonderful characters that create family bonds. In our Family Life series, we've got stories about grandad losing his teeth, funny dads, superhero sisters, adventurous grandmas, families with two mums, and young children returning home from the Stolen Generations.