Highlights from the official Story Tools launch
02 Mar 2023
Celebrating the official launch of Story Tools, the Story Box Library team welcomed the entire Story Tools creative and industry community to gather at GasWorks Arts Precinct on Tuesday 21 February.
GasWorks was chosen as a venue with great significance for Story Box Library, as a place where Story Box Library founder and CEO Nicole Brownlee's deep appreciation of picture books began.
GasWorks was once the home of Books Illustrated, a bookshop, studio and gallery dedicated to all things Australian Children's Literature, run by duo Ann James & Ann (Jess) Haddon.

Nicole Brownlee was joined by Story Tools Series 2 storyteller Adam Wallace, in an exciting presentation, officially welcoming and launching Story Tools.
After founding Story Box Library in 2012, Nicole has since grown the company from domestic reach in ANZ, to views in over 200 countries across the globe. In a decade, Story Box Library has released over 450 stories, launched the StoryBox app, translated numerous stories into Auslan and grown our First Nations' Stories collection.

Thanks to the Australian Government grant initiative Boosting Female Founders, Story Tools Series 1 is now launched! Featuring Australia's most visionary creators, Story Tools is an innovative story writing series, encouraging students with their creative writing.
Over 12 lessons, Series 1 covers storytelling foundations, with Series 2 set to be released in June 2023 and Series 3 in February 2024.
The Story Tools launch event was a fantastic opportunity to gather and celebrate this new Story Box Library resource, innovating the lives of educators and children, and inspiring the next generation of storytellers.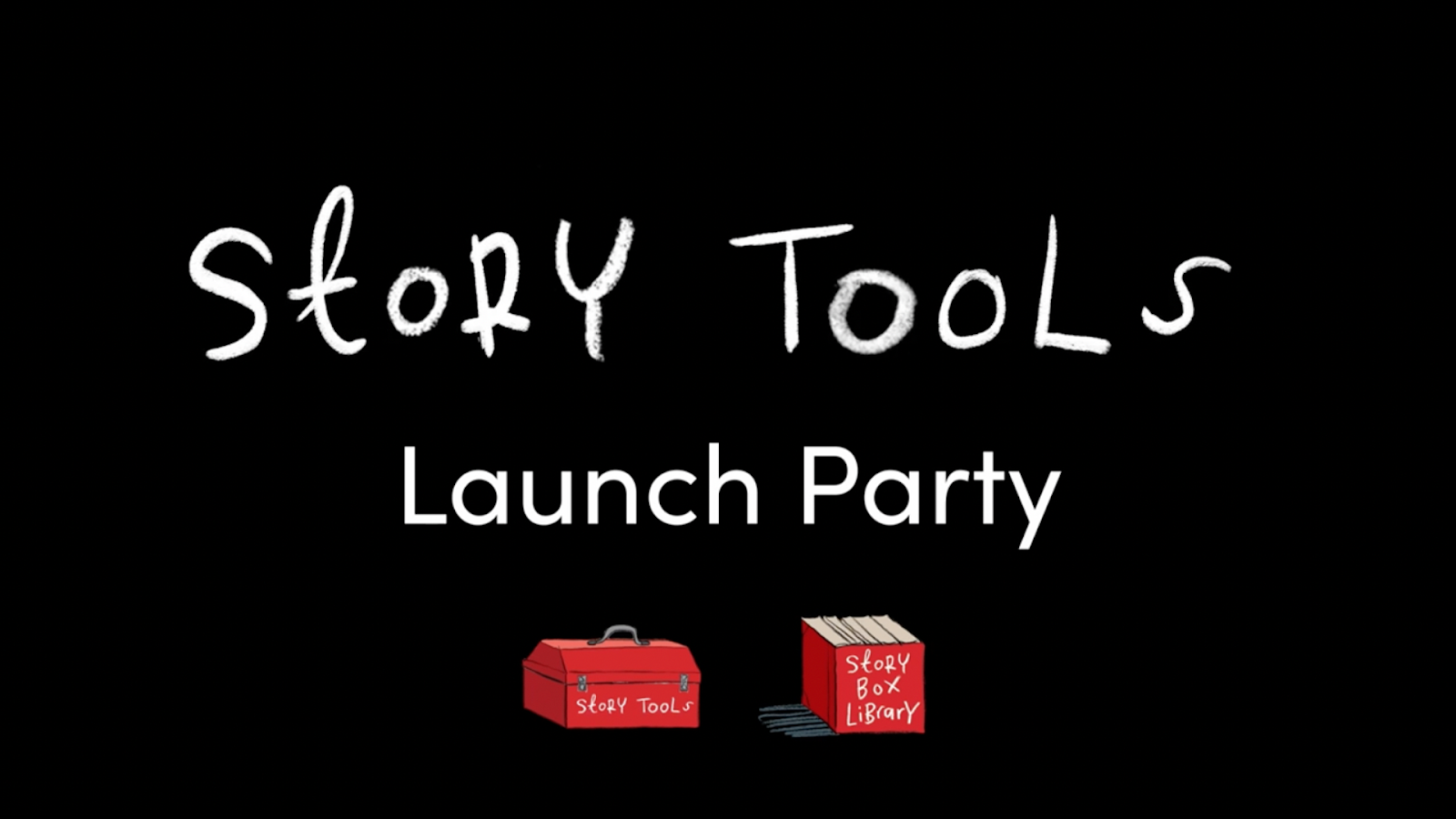 For event highlights and more, watch our Story Tools launch video.
GasWorks is located on the sovereign lands of the Kulin Nation. Story Box Library pays respects to Elders past, present and future, and acknowledges the rich history of storytelling across First Nations cultures in this continent, which we continue to learn from and draw upon every day.
About Story Tools
Story Tools is a story writing series, via short video tutorials and resources to support student creativity and literacy, inspiring and creating confident storytellers.
Story Tools is a new, stand-alone product, created as an additional offering to our digital library platform, Story Box Library. Story Tools requires a separate subscription from an existing Story Box Library subscription.
Story Tools supports educators with tutorials and resources for middle and upper primary students to master the mechanics of storytelling, which can be used alongside Story Box Library's digital story reads. Both Story Tools and Story Box Library are ad-free and safe for kids of all ages.
Find out more about Story Tools.