Back to FAQs
Can I vary playback speed?
You can watch our stories at their normal speed or slow them down to 75% or 50% speed. To reduce the playback speed:
Click or tap the 'cog' icon in the video player controls.
Click or tap the clock icon in the menu.
Click or tap on the speed you wish the video to play at (0.5, 0.75 or 1 times normal speed).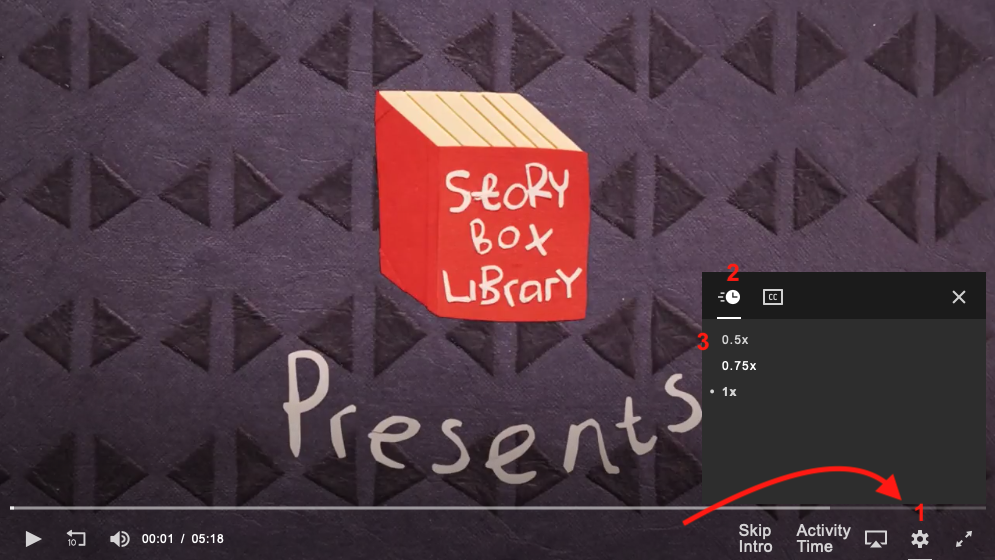 Note that currently variable playback is only available when watching stories via our website, but are planning to bring this functionality to the StoryBox app soon.