When screen time becomes story time
11 Jun 2019
A safe, convenient and entertaining resource, Story Box Library can contribute to your child's language development and let them have fun along the way! We think Story Box Library can become your family's best friend and we've got ten reasons why.


With so much content available on the internet, it's hard to sort the good from the bad. The team behind Story Box Library does the filtering for you, and parents can rest assured that their kids are viewing some of Australia's finest stories.
2. Story Box Library is entertaining
We haven't met a child yet who doesn't love it. From our catchy jingle to our At Home activities, Story Box Library is engaging and can be great for children with learning difficulties who might otherwise disengage from books and stories.
3. We've got story time covered when things go wrong!
It is well identified that reading regularly to children from an early age is beneficial to the development of a child's language and literacy skills and understandings, as it exposes them to Print Concepts and a wide range of language features and vocabulary. It also assists children in developing their ability to listen and concentrate.
A 2012 Australian study found that 'the frequency of reading to children at a young age has a direct causal effect on their schooling outcomes. These differences in reading and cognitive skills are not related to the child's family background or home environment but are the direct result of how frequently they have been read to prior to starting school.'
But there's no need to feel guilty if you're unwell, busy, away from home or can't get to story time at your local library. With Story Box Library, children can continue listening to stories every day of the week…even when life doesn't go according to plan.
4. Our stories are read by Australian and New Zealand storytellers
The stories selected for our library are mostly created by Australian authors and illustrators, which means, when viewing them, children are exposed to language and content that relates to their own daily lives. Children are exposed to a wide range of storytellers (beyond their parents and teachers), all with different backgrounds, voices and storytelling techniques.
5. Story Box Library is a convenient resource for families
With a subscription, families can log into Story Box Library from any device that has internet access. It doesn't matter where you are or what time it is, you can view over 250 stories and short films from one device (and growing every week), making it a perfect tool when it's impractical to carry a suitcase of books (most of the time!!). Story Box Library is great for early risers, is an essential packing item for family holidays, and the answer when kids complain of being bored, especially in a doctor's waiting room or an airport lounge.
6. Story Box Library is a safe and appropriate form of technology for children
Parents can feel comfortable knowing their child can independently navigate our site without encountering advertisements or inappropriate content. In addition, we use technology as a medium to share traditional stories, but our resource is free from fast-paced animation or unnecessary 'bells and whistles'. Our storytellers hold picture books and turn pages and our stories are recorded in real-time, making it a suitable form of technology for young children to view during their recommended 1 hour of screen-time a day.
7. Story Box Library is more than just a digital product
Our At Home Activities help children to engage with the stories after viewing through play and art. They also give parents further ideas on how to help children connect to stories, thus later developing their ability to comprehend stories and apply their understanding to their own life.
8. Our short films can inspire creativity in children
Our short films give children an insight into how books are created, but we also encourage children to get behind the camera too. Our stories can be used as examples to help them rehearse, record and edit their own storytelling segments.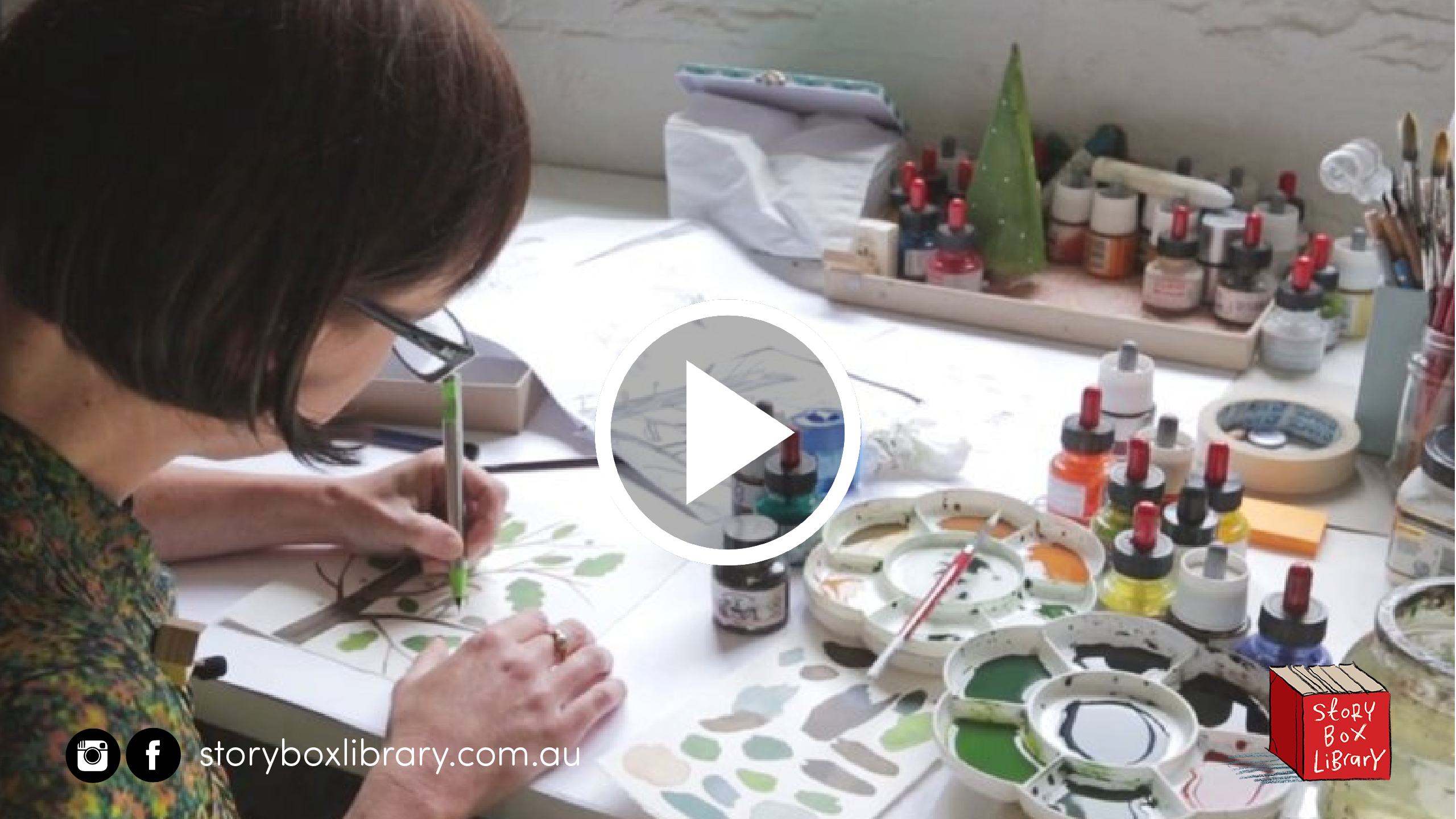 9. Story Box Library is a great learning tool for parents too
Don't let the kids have all the fun. Sit down and enjoy our stories alongside your kids while learning the art of storytelling. For example, how to use humour, timing and tone.
10. We give you remote access to be a part of Australia's biggest literacy events!
You can be a part of Australia's biggest literacy events with a Story Box Library subscription, especially if you live in a remote area or can't get to organised local events. We love to work in partnership with organisations to provide access to stories for events such as World Read Aloud Day, National Ride to School Day, National Simultaneous Storytime and Reading Hour.