Using multimedia stories to spark curiosity, conversations and creativity in early childhood education
Educators
Professional Development
22 Oct 2021
Written by Early Childhood education teacher and consultant Linda Harrison
Have you considered sharing literature with young children via digital technology? Some of us remain cautious about the inclusion of technology in early learning settings, however, it doesn't have to replace hands-on learning, instead it can be used as another tool to enable and enhance it.¹
The ECA Statement on young children and digital technologies advocates for children to use a range of digital devices for exploration, meaning-making, collaboration and problem solving in early learning settings.² By using digital technologies and multimedia resources intentionally and strategically with children, educators can enrich play and learning in traditional contexts.
The recent virtual Early Childhood Australia (ECA) conference embodied 'multiple perspectives on pedagogy and practice' and offered many insightful presentations on teaching and learning using digital technologies. This post shares current research and practice shared by teachers and professionals from across the globe, amplifying the benefits of using multimedia stories to help ignite curiosity, conversations and creativity to foster learning in the early years.
Developing digital literacy skills
International keynote speaker Sir Kevan Collins urged the sector to move away from viewing technology as just a "nice to have" and instead, embrace it as essential in learning and a child's right in today's tech-connected society.
Story Box Library (SBL) is a useful teaching tool to help children learn ways to use technology and develop essential digital literacy skills by accessing information, exploring diverse perspectives and investigating ideas to make sense of their world (Early Years Learning Framework for Australia, Learning Outcome 5.5).³ It can be viewed on a tablet, laptop or interactive whiteboard, helping promote digital literacy learning and communication skills through co-viewing multimodal (integration of images, written words and sound) picture book stories.
The SBL Activity Time follow-up planning ideas are designed to further support digital literacy skills and understandings in early learning settings through hands-on learning. For example, after listening to the story Your Birthday Was the Best by Maggie Hutchings, children can explore basic coding concepts with downloadable pictures or create stop-motion animation videos.

Picture books read-aloud spark natural curiosity
Using picture books as an intentional teaching tool (EYLF Practice 4)³ can help educators actively promote children's learning by sparking their natural curiosity and wonder, thereby provoking questions and further investigations in early education settings.
Educational Consultant, Elizabeth Noske, from Mindfull Connections shared her expertise on neuroscience at the ECA 2021 conference, revealing how multi-sensory opportunities for curiosity ignite more neural pathways to process the richness of the input. SBL connects children with literature through film which provides a vibrant, interactive experience via a diverse range of storytellers. These multimodal experiences provide different sights and sounds, thereby arousing curiosity and helping children linger in a learning-rich Zone of Curiosity. Noske also emphasised the value in educators using open-ended "I wonder…" statements whilst co-listening to stories, to help harness children's innate curiosity and engage in deeper discovery.
Multi-modal stories encourage rich conversations
One of the ways educators can enhance children's oral language is by engaging in "sustained communication with children about ideas and experiences" (EYLF Learning Outcome 5.1).³ Co-viewing multi-modal stories on the SBL online platform facilitates opportunities for children to ask questions, put forward ideas and receive feedback from adults and other children.² Co-Director, Danielle Toon, from Evidence For Learning discussed how creating spaces for children's talk is vital in early education settings. SBL helps educators support children's learning by engaging in rich and interesting book-focused conversations in which they:
Respond to children's questions and comments.

Discuss meanings expressed by words and pictures.

Guide children to look for print, letters and the sounds they make.⁴
Associate Professor, Kim Simoncini, from Early Learning STEM Australia (ELSA) also validated using technology as a tool for listening to stories, to stimulate children's interest in STEM (science, technology, engineering and mathematics). Teachers can intentionally use picture books featured on SBL as a springboard for further investigation about STEM concepts through play-based learning.
Digital media promotes creativity and imaginative play
The ECA Statement reveals how viewing digital media, including online story content, can inspire young children's play narratives supporting them to create through painting, drawing, sculpture, drama, dance and movement.² Repeated and varied tellings and readings of the same story also helps build understandings about vocabulary, story structure and characters. Making and using oral storytelling puppets and props are other effective ways to help children retell picture book stories, supporting language and literacy development.
SBL subscribers can access an extensive catalogue of teaching ideas, such as making miniature furniture props from recycled materials, to encourage retelling of the story Ellie's Dragon (also available in Auslan) through small world play. These types of learning experiences encourage children use language and engage in play to imagine, create roles, scripts and ideas (EYLF Learning Outcome 5.3).³

Professor Marilyn Fleer's Conceptual PlayWorld research was also featured in this years' ECA conference program, an evidence-based model of facilitated pretend play inspired by picture books. It involves educators guiding children through imaginary journeys to meet and solve challenges, and learn STEM concepts. This contemporary research acknowledges the valuable role picture books play in supporting young children's learning by informing complex pretend play scenarios.
References
Dwyer, N. & Highfield, L. (2015). Technology: Our tool not our master. Early Childhood Australia, Everyday Learning Series Vol 13, No. 4.

Early Childhood Australia (ECA). (2018). Statement on young children and digital technologies. Canberra, ACT.

Australian Government, Department of Education, Employment and Workplace Relations. (2009). Belonging, Being and Becoming: The Early Years Learning Framework for Australia.

Early Childhood Australia (ECA). (2018). Learning to read, V16 Number 3.
Additional resources
About the author: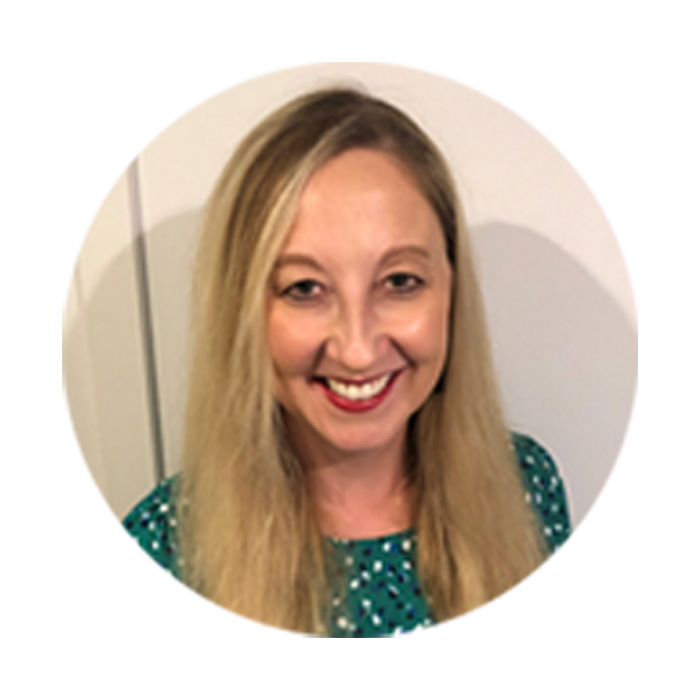 Linda Harrison has over 20 years' experience as a teacher and consultant in the early childhood education sector. She has worked in many communities across NSW together with families, children and teachers. She shares her extensive knowledge of child development and early childhood pedagogy by writing journal articles, developing teaching resources and delivering professional development workshops/webinars on a wide range of topics. Linda is passionate about the vital role quality literature plays in developing young children's language and literacy skills and is an active member of the Children's Book Council of Australia.