#NSS2019, Story Box Library and Public Libraries: A Perfect Fit
Educators
Inspiration
Libraries
02 May 2019
When you think of 'storytime', some universal images can come to mind. A librarian reading aloud from a book. A group of kids sitting rapt with attention. Bookshelves hosting an array of colourful stories, ranging in size, thickness, title fonts and illustrative styles. Now take those visuals and try to apply them to the concept of over one million readers joining together to read the same story at the same time. That's National Simultaneous Storytime (NSS).
Now in its 19th year and held annually by the Australian Library and Information Association (ALIA), NSS aims to promote the value of reading and literacy with libraries, schools, pre-schools, childcare centres, bookshops, families at home and more, all reading the same book at the same time. Last year, this incredible event expanded to include literacy lovers in New Zealand as well.
With our intentions so closely aligned, Story Box Library has proudly served as an official supporter of NSS for five years, happily and hungrily hearing about the NSS experiences of its subscribers along the way - particularly when they've incorporated the videos of the selected stories presented by Story Box Library!
While many of our subscribers take part each year, we decided to speak to a couple of librarians - and a loyal library patron! - about their NSS experiences, past and present.
In Whitsunday Region, Prosperine Library has been participating in NSS since its inception. Nadine Donadelli, who is responsible for preparing and presenting the library's children's programming along with assisting with its early literacy community events and outreach, first became involved with the library's NSS in 2006 with Andrew Daddo's story Goodnight Me.
I dressed in my pj's and used our orang-utan puppet, Clyde, to help tell the story.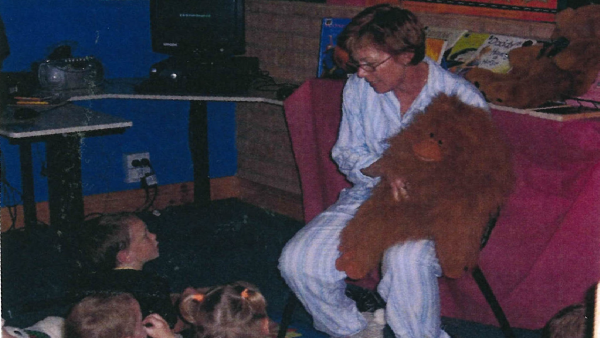 Over time, Prosperine has also encouraged community involvement in NSS by either venturing outside of its own walls or inviting the members from the region in house.
In 2013, it was The Wrong Book by Nick Bland. We encouraged lots of interaction by having the children participate in the telling of the story. The children then re-told the story using a different point of view. We made fabulous top hats for a craft. In 2016, we had a local policeman read I Got This Hat. We had a collection of different hats, which he wore as the story progressed.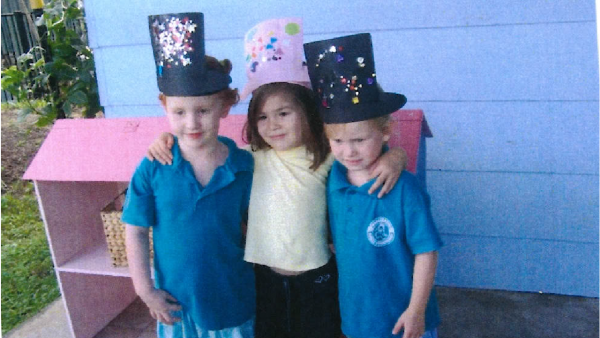 Palmerston North City Library in New Zealand will be participating in NSS for the second time, following the event's leap across the Tasman last year.
One of our senior staff members saw it last year and forwarded it to me, I felt it was a valuable thing to do so was happy to set it up, remarked Helen Dailey, Palmerston North's Pre-school Programmes Coordinator.
Last year," she said, "we had Story Box Library on a big screen TV in [our children's area] with a big chair.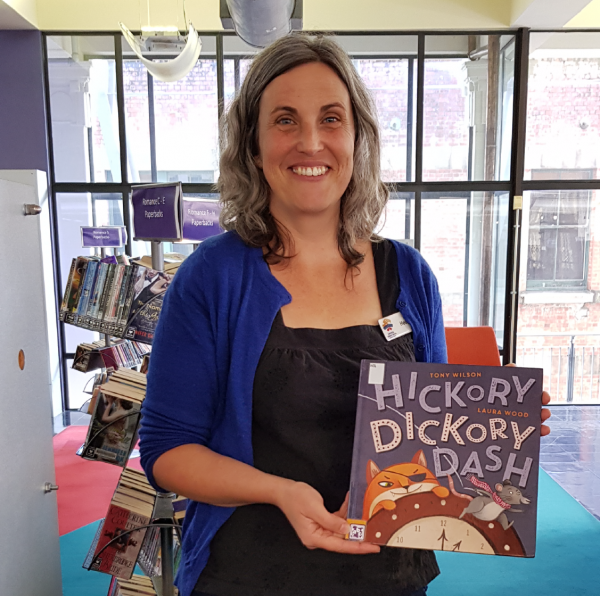 And this year?
We are planning a screening of the story at 11am our time as we will have a preschool audience already attending a library programme... We will be using Story Box Library for [this] screening.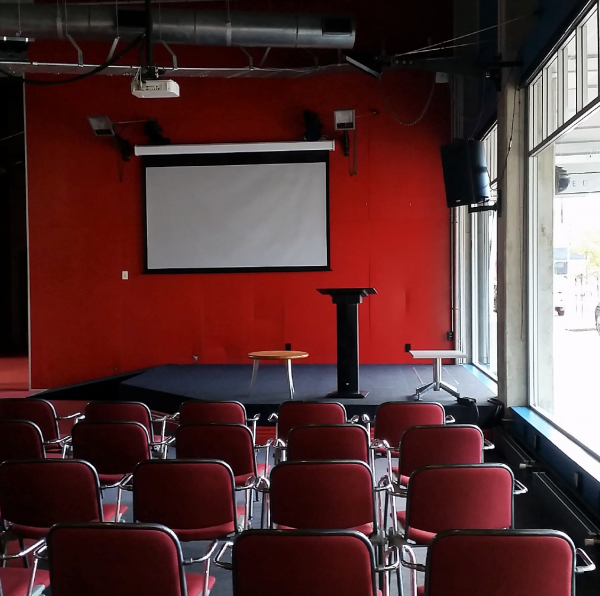 We will hold a session after school at 4pm in our children's area where 3-4 of us will read the story at the same time, playing on the simultaneous side of things. We will have some colouring in and will decide some other activities as well. Its NZ Music Month, so since the book is Alpacas with Maracas, we will probably do some music themed activities.
For those who aren't able to make it to their local library, like Rachel Byard, mum of two and creator of The MakerMum, participation in NSS is still important, as is the role that libraries play in this event.
It feels good to be a part of something big. That's why I am such a fan of National Simultaneous Storytime. Being a stay-at-home mum of young children doesn't have to stop me from being involved. We will most definitely be reading Alpacas with Maracas this year along with other schools and libraries in Australia. I'm going to encourage my friends to get involved even if their children are not yet at school There are so many programs run in libraries that can connect families and provide children with valuable experiences.
A big supporter of her Moreton Bay Region Library, Rachel shared how she felt public libraries, NSS and Story Box Library complement each other.
While our library is not very big in size, it is clear that they are using their resources to encourage all readers and particularly young ones. As a young mother I appreciate an area for the children to move about and play.
I'm also such a fan of craft activities. As a busy mother of young children, sometimes it's difficult to think on the spot but Story Box Library has it all there for you One of our favourite craft activities was the Hickory Dickory Dash clock, [from last year's NSS]. We read the book that we borrowed from the library, listened to the story read on Story Box Library, then created our own fancy clock using cardboard. Because this book is based off a nursery rhyme, we also learnt the song and sung it over and over again.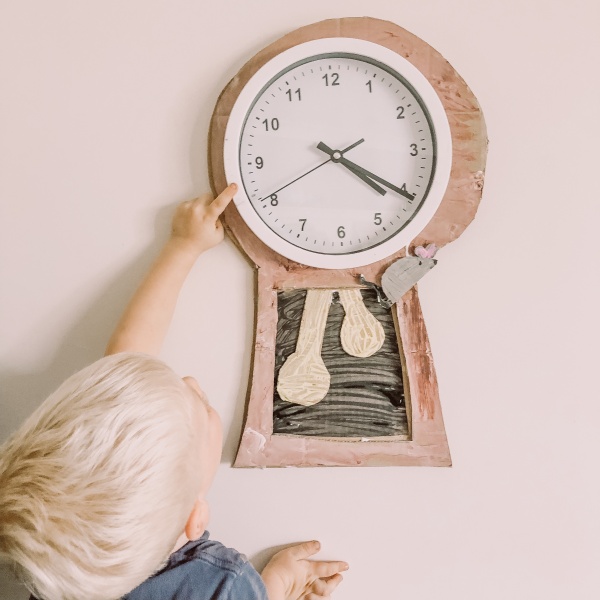 Nadine and Helen echoed similar sentiments.
Any sort of activity that promotes reading and early literacy can only benefit the community," Nadine said, "NSS is a great complement to our usual children's programs [and] one of the valuable benefits of Story Box Library is that it provides another platform that maybe more relatable to the children of today as opposed to a traditional book.
Helen remarked, I think the biggest benefit of NSS is helping to bring the magic of storytelling alive and a feeling of inclusion with the excitement of thinking that people in Australia and New Zealand are doing this all at the same time. [And Story Box Library] keeps our library open 24/7 and provides story time benefits such as listening skills for our young readers.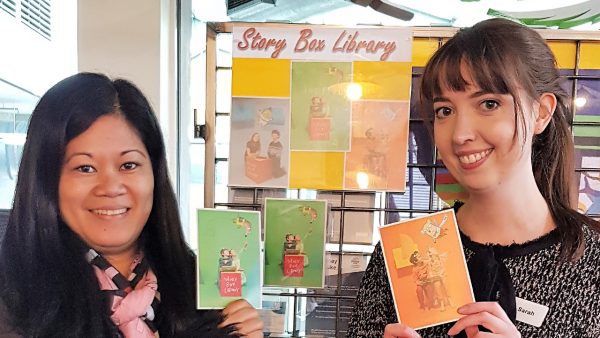 Literacy love, community engagement, fun activities, more than #1millionkidsreading what's not to like? Don't miss out! See how your local library is taking part in #NSS2019.
Not able to make it to your public library for NSS? You can still register at www.alia.org/nss, then watch our incredibly clever duo, Matt Cosgrove and Jimmy Rees, reading Alpacas with Maracas on Wednesday, 22nd May at 11am.
You won't want miss it! We filmed on location at one of our public library subscribers. With live alpacas. And props, including pickles. A GIANT jar of pickles. Aren't you excitedly curious?! Oh, and did we mention be a part of over #1millionkidsreading!?