New Auslan story releases
15 Jun 2022

Adding to our growing collection of diverse and engaging kids stories, Story Box Library is releasing new Auslan editions at the start of Term 3, 2022. Our six chosen titles explore themes of environment, courage and more, produced in partnership with Auslan Consultancy. Explore new releases below and our Auslan Story Time series here on Story Box Library.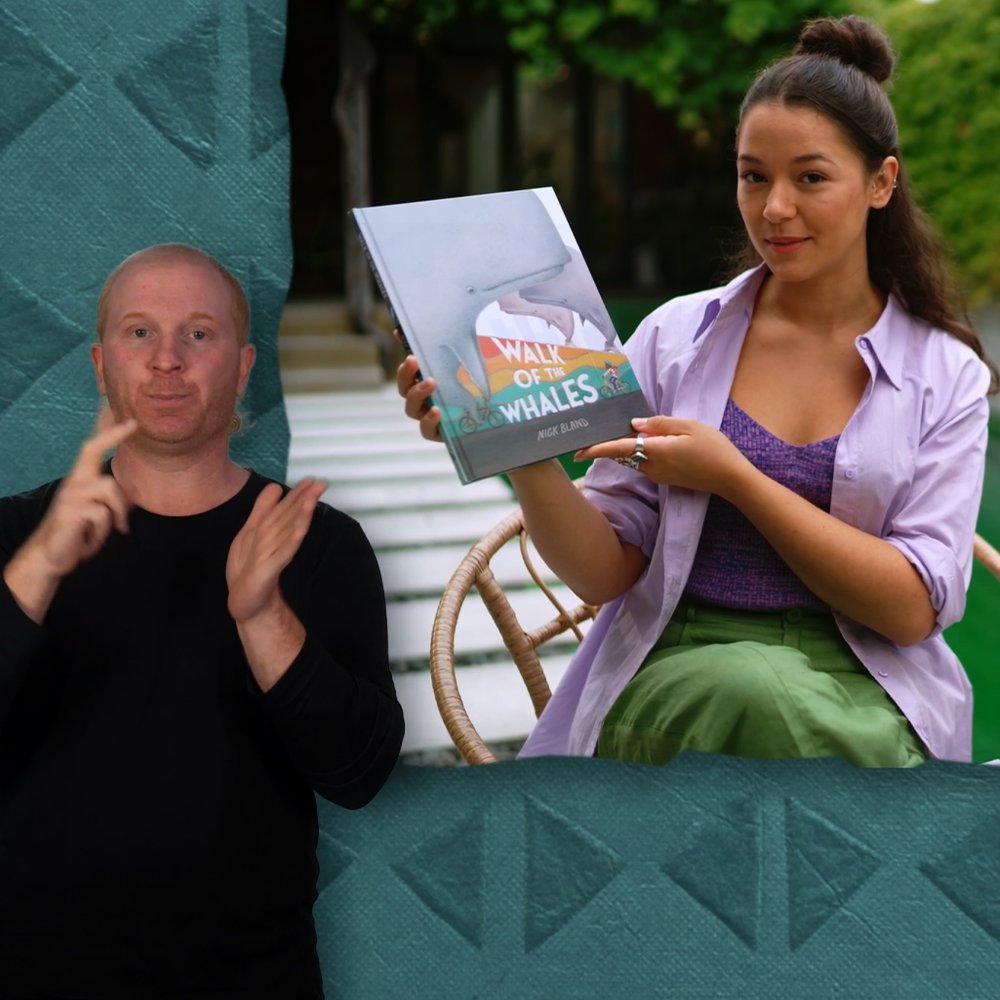 When all of the whales in the ocean leave their home to walk around on land, people don't quite know what to think. But soon shopkeepers go out of business, farms are flooded with water and salt, and people shout horrible, anti-whale words.
That is, until, a smart little girl decides to ask the whales what everyone can do to help. A powerful and entertaining story about the environment from best-selling author, Nick Bland. Read by Tamala Shelton.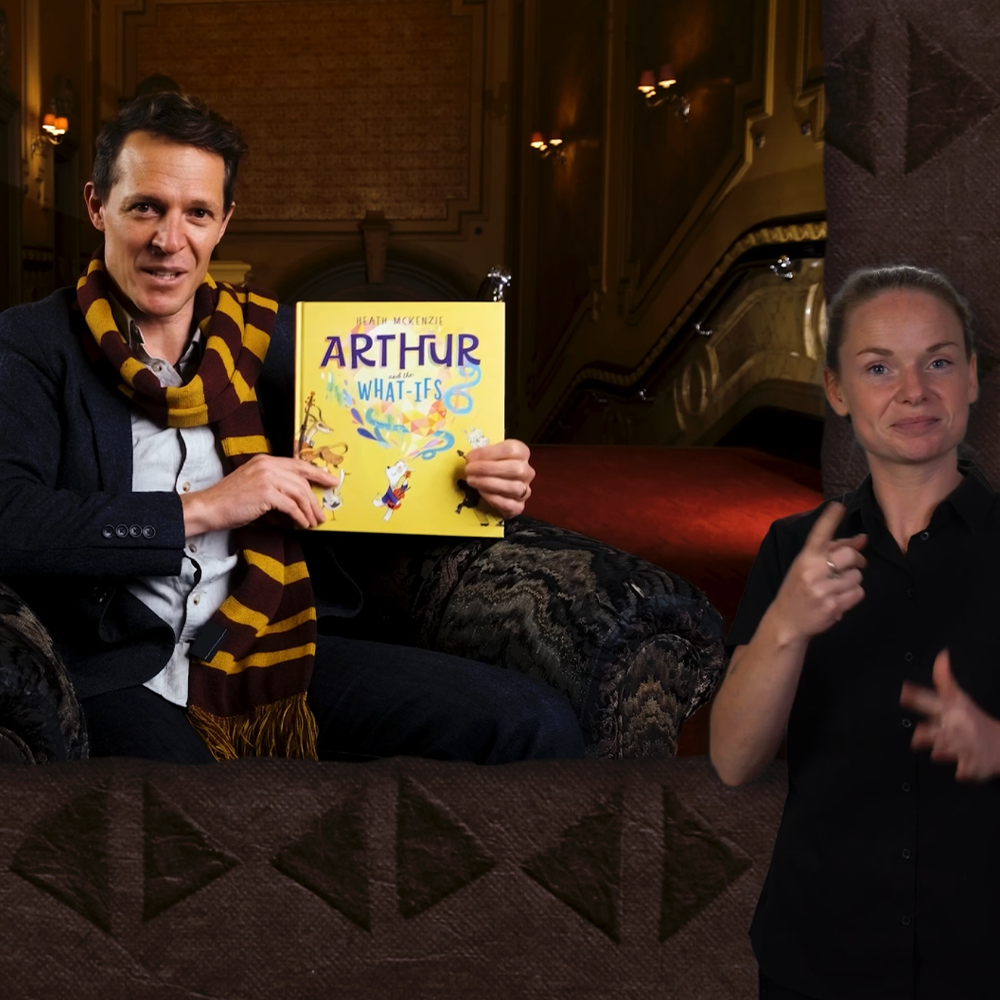 Arthur is a dog with a secret. More than anything in the world he loves to play his violin, but he's too scared to do it in public because, well, what if he's bad? What if people laugh? What if he makes a fool of himself?! WHAT IF?
But the song in his head and the dream in his heart just won't stay quiet. So, when he's invited to take part in a jam session, he creates the ultimate disguise – a post box costume! And when it falls apart, Arthur doesn't. Written and illustrated by Heath McKenzie and read by Gareth Reeves.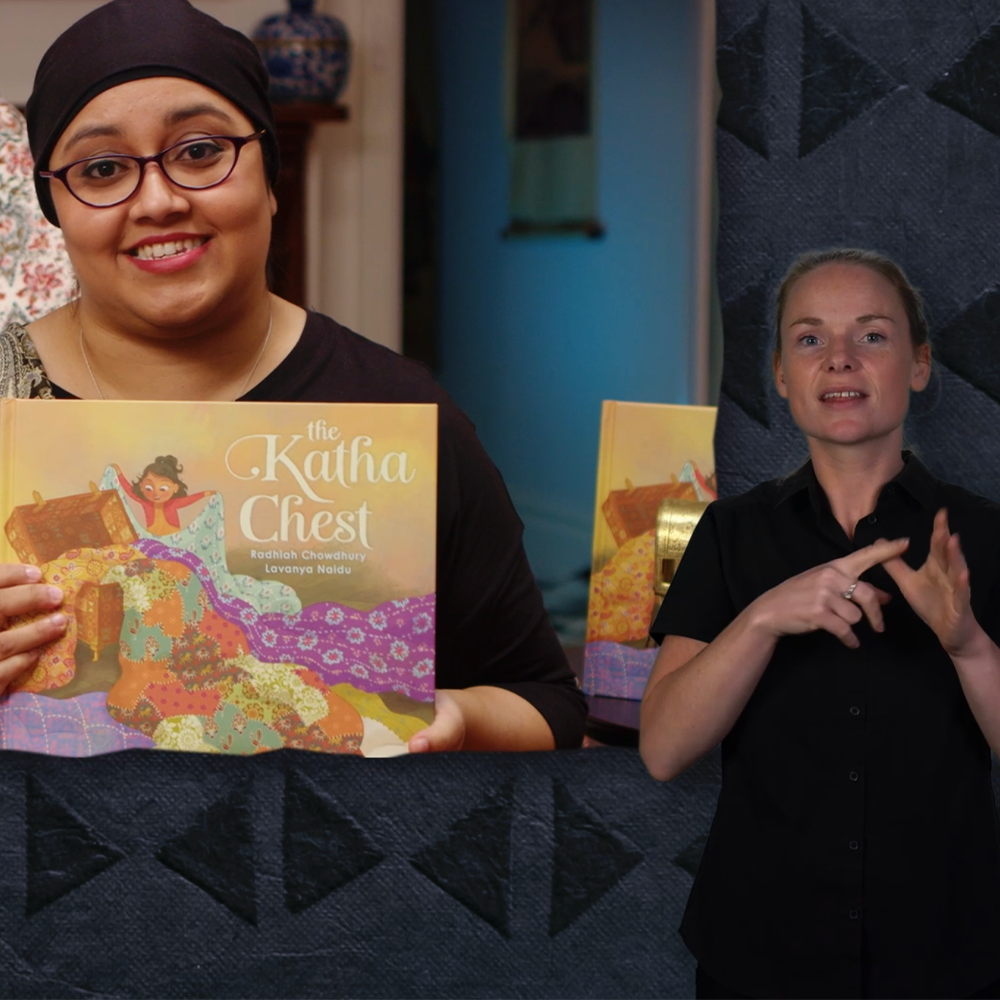 A warm, child-centred exploration of family, history and connectedness.
Six-year-old Asiya loves to go to Nanu's house. Best among all of Nanu's treasures is the big old chest filled with quilts that tell the stories of the women in Asyia's family.
With gorgeous, fresh and beautifully colourful illustrations inspired by Bangladeshi katha quilts and traditional West Bengali pattachitra panel illustrations, The Katha Chest is a beautifully woven tale about the bonds of love, culture and memory. Written and read by Radhiah Chowdhury with illustrations from Lavanya Naidu.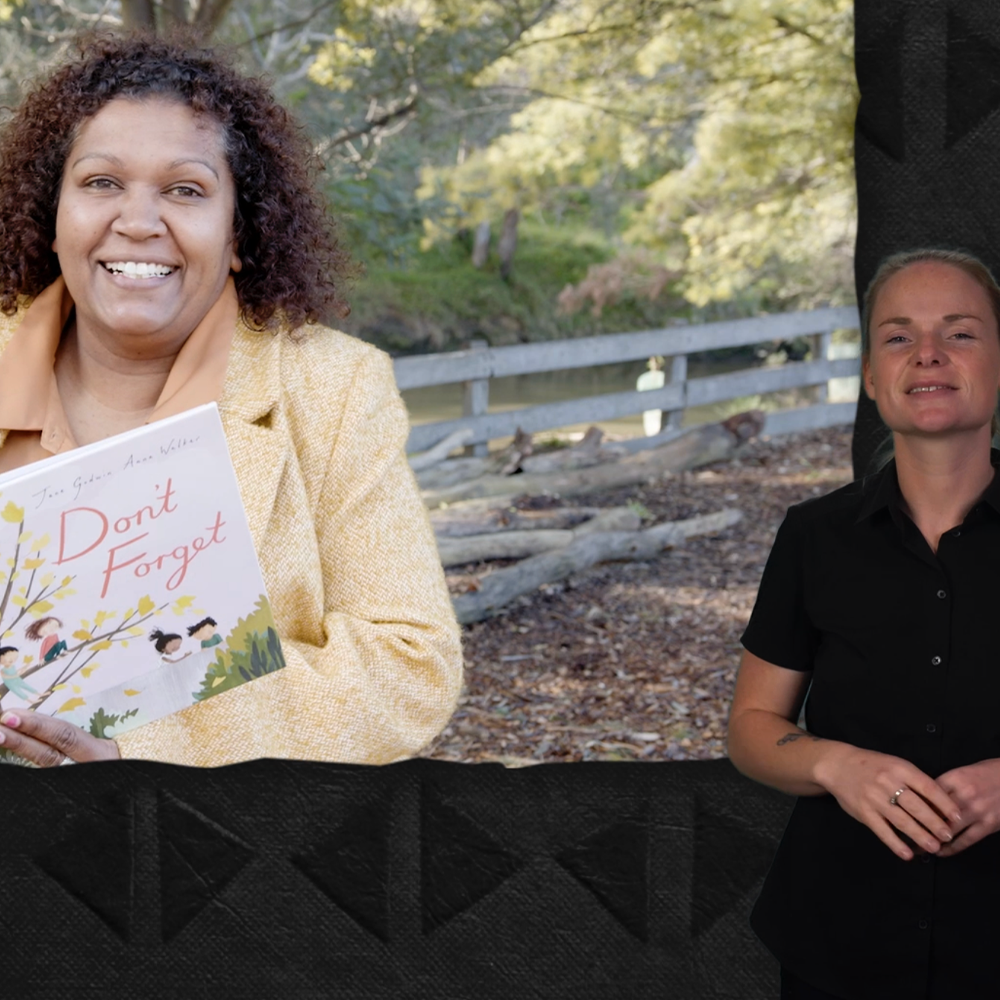 Don't forget to make your bed,
and wear socks that fit your feet…
Don't forget to care, to play,
To run, to laugh…
Sometimes, we need to remember all the things we can do to be part of the world. Small things, like offering a smile. And bigger things, like hoping, dreaming, imagining…
Written by Jane Godwin, illustrated by Anna Walker and read by Emma Donovan.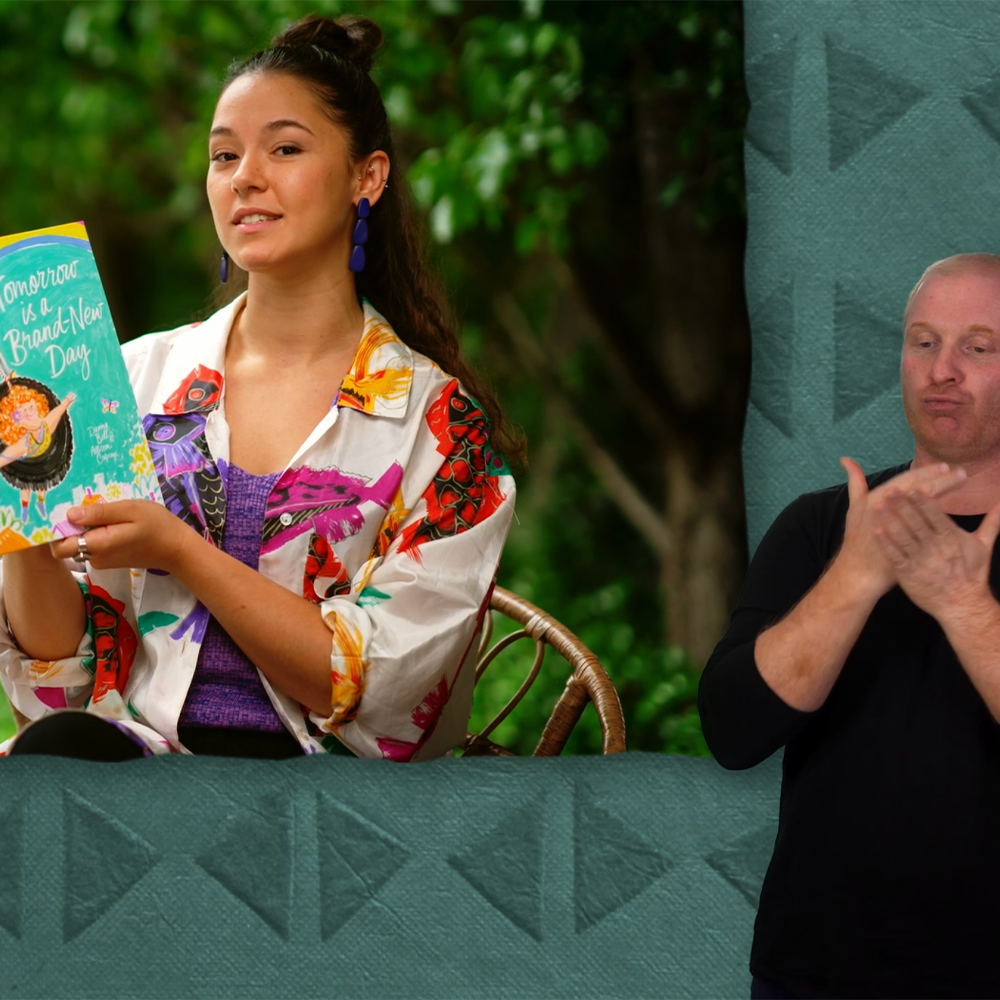 Good or bad, the things you do
are all a part of being you —
of learning how to take your boat
on stormy seas and stay afloat.
From creators Davina Bell and Allison Colpoys comes a message of hope: hard days come and go, but love is with us always. A healing and uplifting tribute to learning and growing — to making mistakes and making amends. Read by Tamala Shelton.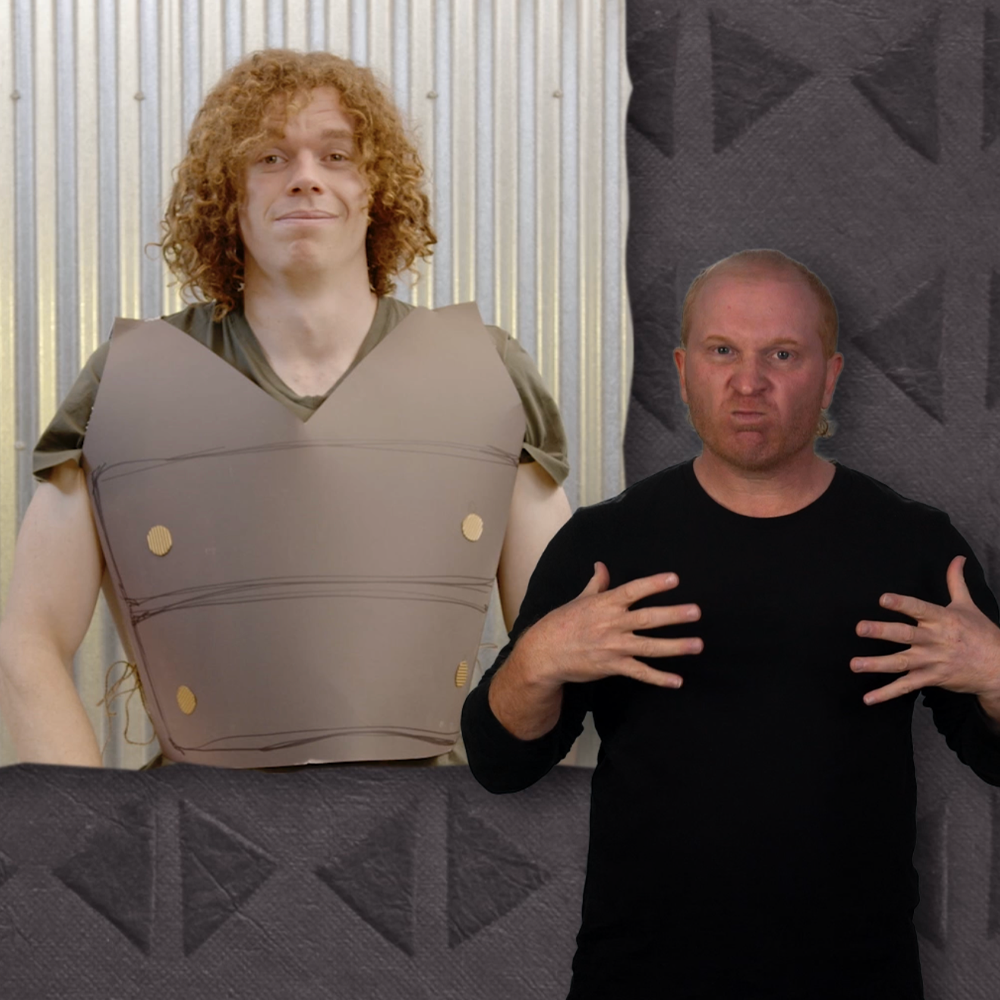 Every morning, Little Ned puts on his pants, his shirt, his shoes and, while he's at it, his heavy-duty chest armour, his spikey metal gauntlets, his razor-sharp sword and his iron helmet. What could possibly go wrong?
Hilarious and heartwarming, surprising and brilliantly drawn, Little Ned is a story about the pitfalls of being too careful. Written by Michael Wagner, illustrated by Adam Carruthers and read by Ben Brown.
Read our interview with Evie Andrews, a teacher librarian from the Victorian College of the Deaf, on her experiences in Deaf education and the benefits of integrating accessible digital literacy from a young age.