Message from the team at CBCA National Conference 2022
Children's Book Week
Educators
15 Jun 2022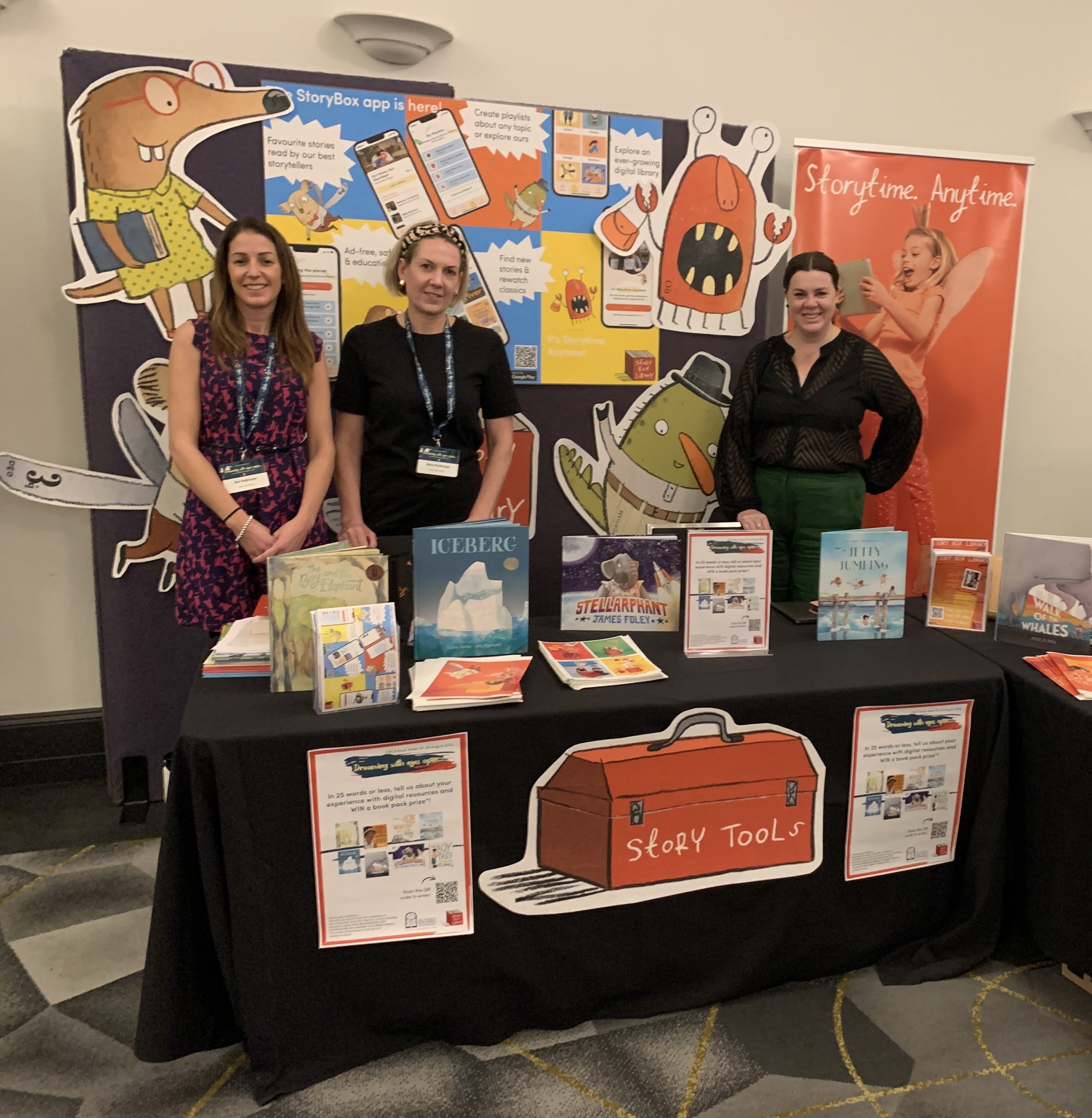 Thank you to those who visited the Story Box Library team at the CBCA 14th National Conference 2022 in Canberra.
It was a fantastic event, and a great opportunity to meet passionate educators and industry professionals!
In attendance were our Story Box Library CEO & Founder Nicole Brownlee, General Manager Del Robinson, and Client Development Manager for Schools, Nina Perkinson.
"The CBCA conference was a fantastic opportunity to be able to meet with educators in person - and hear more about their experiences with using stories in the classroom and library," Nina says.
Our team's stall at the conference included a book pack competition prize including hardcover copies of CBCA shortlisted titles from our digital collection. Those submitting into the competition were encouraged to tell us about the value of digital resources in the classroom in 25 words or less.

Supporting CBCA Book Week, Story Box Library is releasing shortlisted titles from the Early Childhood, Picture Book, Eve Pownall and New Illustrator categories, with dedicated educator resources coming soon, due for release Monday 18 July.
Explore CBCA shortlisted stories here on Story Box Library.