Meet Lauren, librarian and diverse children's literature advocate
20 Jun 2021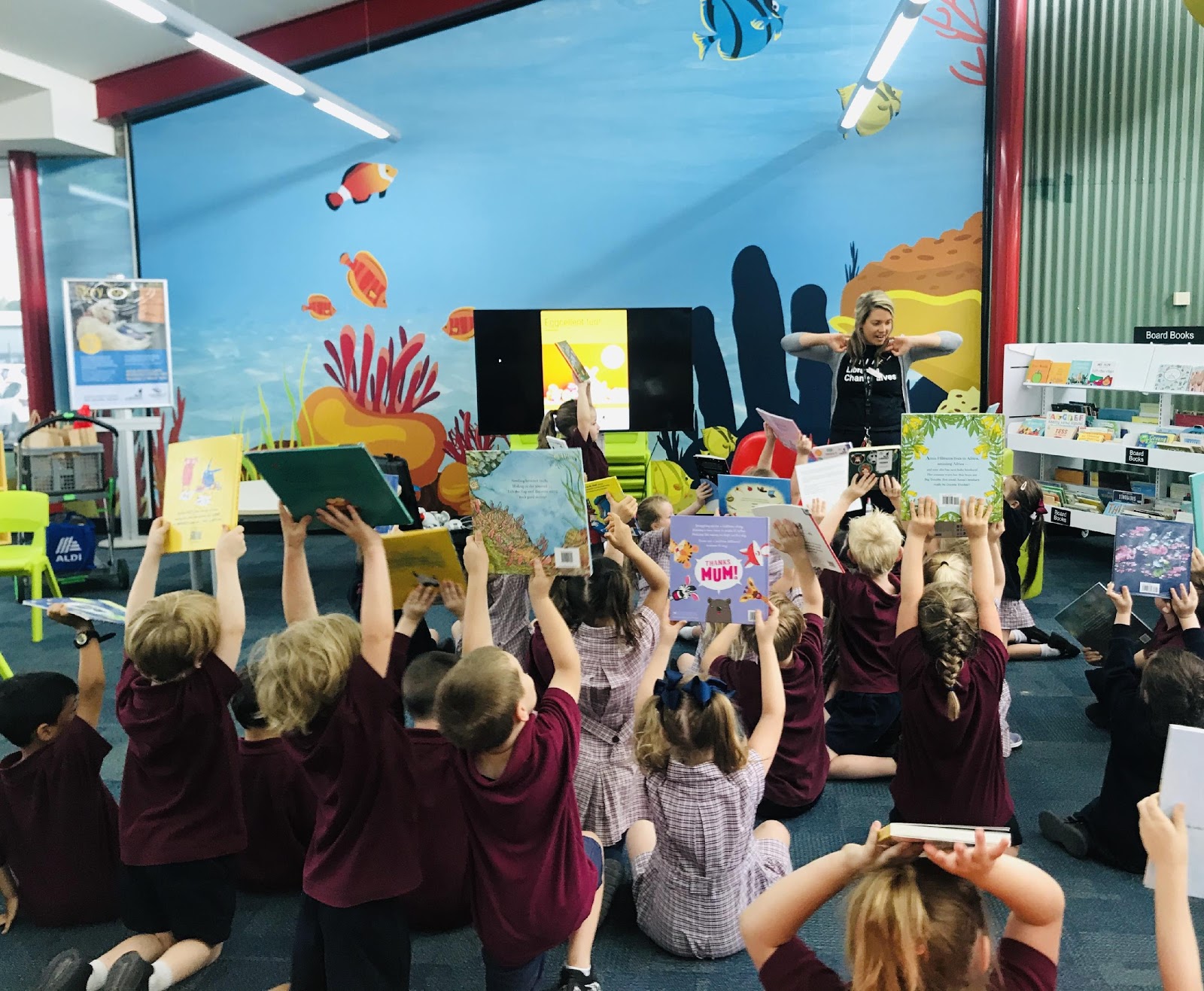 Being surrounded by children's literature makes Lauren Tyrrell's heart sing. As the Library Services and Programs Officer at Mornington Peninsula Shire Council Library Service, on Victoria's south coast, she promotes and supports diverse library programs and helps kids get excited about reading.
From storytime with first-time parents and babies, toddlers and preschool groups, to school group visits, Lauren is able to combine her passion for teaching and literature with her community. With a foundation in primary school teaching, Lauren found her passion for teaching literacy and supporting its development suited the library best.
Story Box Library (SBL) spoke with Lauren about her excitement and passion for promoting literacy to children and families in her community, how she integrates SBL into their services, and how children's literature has evolved from when she was a kid!
"Children really are the best judge of a good book, I find out very quickly just how good a book is by the reactions of my young audiences," Lauren says.
"It brings me great pleasure to share my favourite literature from my childhood to now and learn about that of the children I work with."
Part of Lauren's role involves facilitating engagement through library programs with children, during storytimes and additional services. Fun is a big part of the job, Lauren explains, and helps kids enjoy reading, and develop literacy skills.
"Reading silly books, singing songs and helping them find different ways to connect with literacy and their community," Lauren says.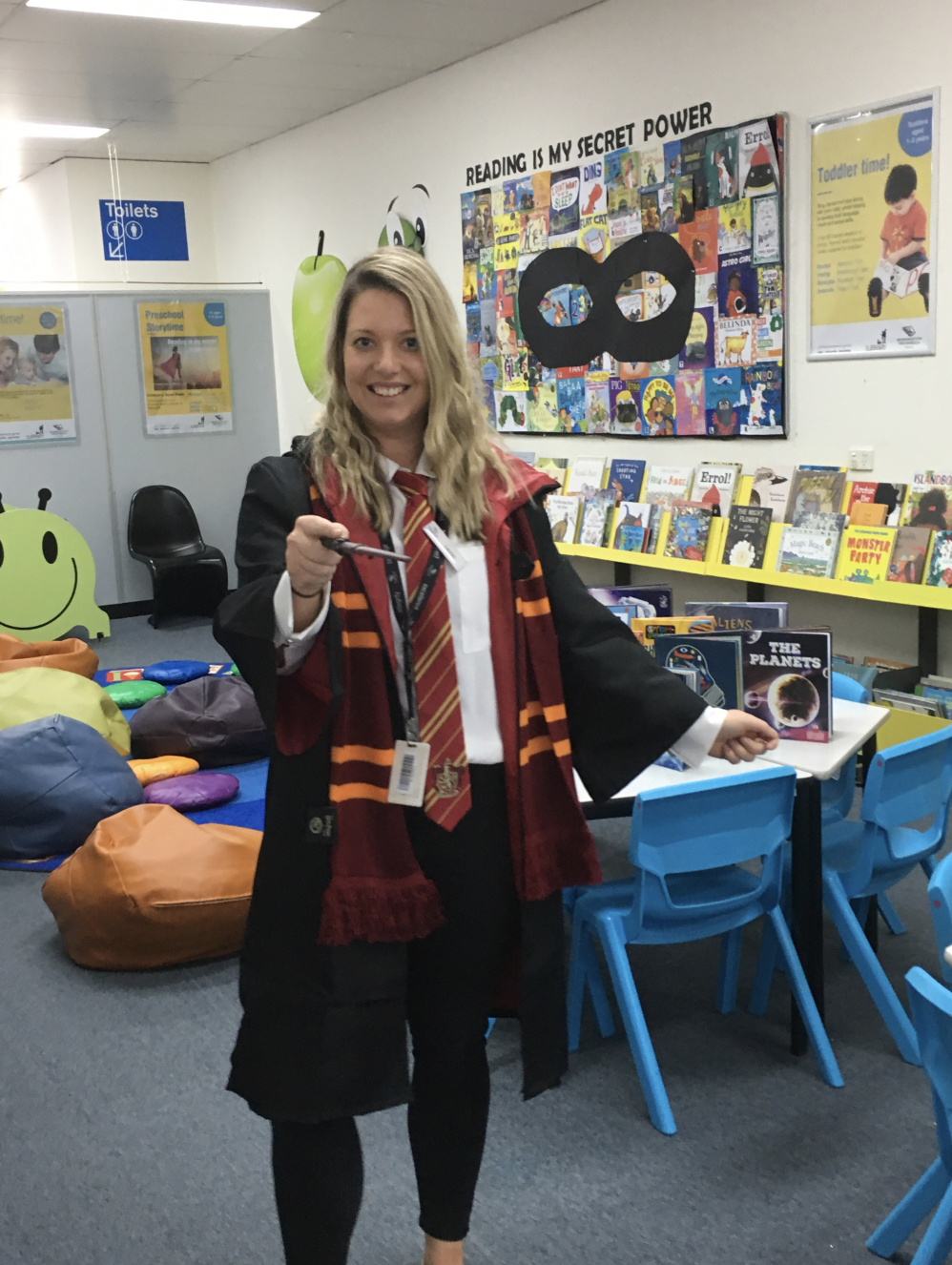 Lauren's library service focuses on offering a range of diverse children's literature, ensuring all voices are heard and helping kids in the community engage in themes of celebrating diversity and inclusion, and even resilience and courage.
"Being surrounded by quality children's literature all day, everyday means I have a large selection of diverse materials to work with," Lauren says.
"When planning for and delivering children's programs I always aspire to celebrate diversity where I can.
"For instance, selecting literature and supporting materials produced by Indigenous Australians or from a different culture's perspective to utilising resources that educate about the many different types of families or books that promote positive body image, inclusivity and kindness."
During the multiple lockdowns that hit metro and regional Victoria during 2020's covid-19 outbreaks, Lauren says that having SBL was an invaluable resource during this time. While digital literacy will never replace storytimes at the library, online education services support literacy development and help families overcome accessibility barriers.
"Personally, during the periods of lockdown, remote work and learning, I have found digital resources a saviour for work, education and enjoyment for my entire family," she says.
"Online resources like SBL can be accessed any where, anytime.
"For some children and their circumstances, access to hard copy literature is not always viable.
"Digital resources do not replace but are an essential complement to the multiple literacies children have access to."
Lauren uses SBL in her work regularly, engaging with families from diverse backgrounds, with children of various ages.
"SBL is a resource I use daily, from sharing with first time parents and their little ones the beautiful read alouds, to educating teachers and school communities about the value of SBL and the amazing collection of resources they have to support literacy development in a classroom setting," Lauren explains.
"We encourage student engagement with our library service using their library card, or signing up for a library card, to gain access to our library subscriptions to various resources for personal use."
To enquire about a SBL subscription for your public library, contact us at libraries@storyboxlibrary.com.au.