Improving access with the Schools Catalogue Information Service
Educators
Classroom Resources
18 Feb 2021
SCIS (Schools Catalogue Information Service) offers school libraries across the world access to high quality and consistent catalogue records.
Saving time for educators, subscribing schools can now search SCIS to find stories from the entire Story Box Library (SBL) collection.
Our recent integration with SCIS, the official government schools catalogue and database, means that all SBL titles, including images, can be downloaded and incorporated into your school systems.
Along with MARC records and the corresponding ISBN numbers, the SBL collections seamlessly integrate into school cataloguing systems, making our digital resource even easier to access for educators and students in Australia.
To continue accessing a world of stories from SBL, simply search your school's SCIS catalogue for the book titles.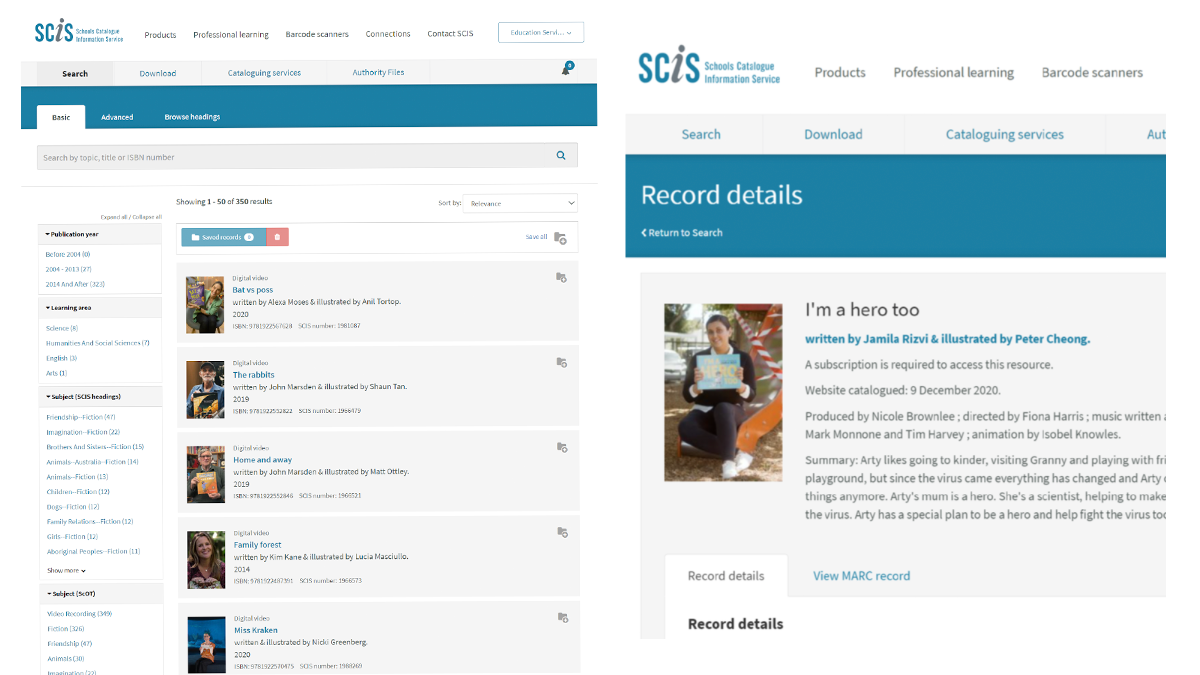 Read more here about Story Box Library's time-saving features for subscribers.