Celebrate NAIDOC Week with Story!
Behind the Books
Educators
Storytelling
Classroom Resources
10 Jul 2019
NAIDOC Week runs every year to celebrate the voices that, too often, remain unheard. This year, the theme of NAIDOC Week is Voice. Treaty. Truth'. The theme reflects on the three key elements to the reforms set out in the Uluru statement from the Heart and offers a space for us to remember, engage and learn.
Organisations across Australia have organised events, activities and resources to engage kids with NAIDOC Week, and we've released stories and resources to celebrate voices from across Australia with Story.
Hear from the storytellers of Indigenous Story Time
We've just released a short film Stories Connect Us All edited by Melanie Hogan, documenting reflections on Story and sharing the voices of our Indigenous and Torres Strait Islander storytellers who made Indigenous Story Time' possible.
We released Stories Connect Us All to support this year's NAIDOC Week theme of 'Voice. Treaty. Truth.' and to engage with the idea that stories connect us all.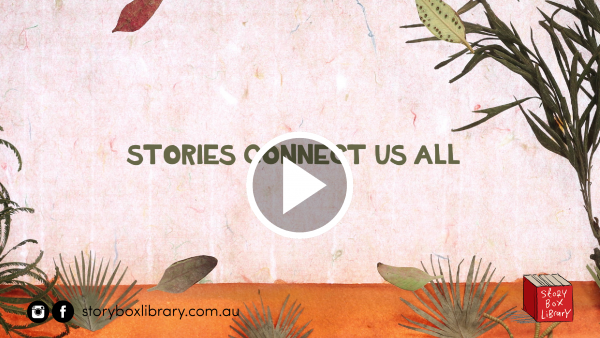 We hope that our storytellers' reflections on giilang', the Wiradjuri word for story', will serve as a reminder for why we need to continue to share the stories and voices of Indigenous and Torres Strait Islander peoples.
Engage with NAIDOC Week in the classroom!
NAIDOC Week ends on July 14, but you can still discuss this year's theme Voice. Treaty. Truth.' when Term 3 begins. We've released a number of stories we think relate to this year's theme, including Stolen Girl, Tea and Sugar Christmas, Once There Was a Boy, Sorry Day, Alfred's War and The Shack that Dad Built. Engage with and discuss these stories at school using our Classroom Ideas, or extend the storytelling experience by using our At Home Activities as a family.
NAIDOC Week has also put together a collection of resources for teachers and students, to inform a foundational knowledge concerning National Aboriginal Week and the history of themes since 1972. The teaching ideas relate directly to the Australian Curriculum: Aboriginal and Torres Strait Islander Histories and Culture cross-curriculum priority, with content that can be used across multiple learning areas and stages/grades.
Celebrate at Melbourne's NGV!
The National Gallery of Victoria is celebrating NAIDOC Week with school holiday programming for teens led by artist Josh Muir and a performance for all ages by the Djirri Djirri Dance Group. Book a last minute ticket for the NGV Teens in the Studio session for Thursday 11 July, 10.30am-2.30pm. Or, head to the National Gallery on Saturday 13 July for a free performance from the Djirri Djirri Dance Group (no booking required).
For more information about the program or to book a space in a Studio Session, head to the NGV website.
Attend a NAIDOC-themed event!
NAIDOC Week has shared a full list of events happening for NAIDOC Week across the country. In Sydney, you can celebrate at the Harry Jensen Community Centre, with a live didgeridoo performance by Jandemarra, the painting of a community mural with artist Ted Cruse, and free food and drink. And in Merrylands, you can attend Fun 4 Kids - Warali Wali at the Central Gardens, which invites kids to explore the natural world and learn more about the environment.
The options arealmostendless and you can take a look at the full list on the NAIDOC Week website.
Get inspired with even more stories!
The Conversation has put together a list of Indigenous picture books from our publishing partner, Magabala Books, offering windows into worlds across our Nation. Acknowledging that it wouldn't be impossible to cover Magabala's extensive range of publications in one article, The Conversation offers five picture books for lower primary as an entry point into the publisher's collection.
The article is part of a series examining the progress we're making on Indigenous education and how far we still have to go.
How are you engaging with this year's theme? Share your story on social using #NAIDOC2019 #VoiceTreatyTruth or #NAIDOCWeek.