Cat Rabbit, How to Make Friends & The Soft Library
Storytelling
Behind the Books
02 Jan 2022

Cat Rabbit, a textile artist and designer from Melbourne Victoria, has released her new book, How to Make Friends: A Bear's Guide, now available to watch on Story Box Library. Working primarily with felt and other textiles, Cat creates intricate worlds, personalities and costumes for her book's characters, which are then photographed for the printed book. Running until 16 Jan 2022 at Bayside Gallery, Victoria, Cat's exhibition 'The Soft Library' is an interactive love letter to libraries, with the chance for visitors to explore the textile library, and sit and watch a story on Story Box Library.
How to Make Friends: A Bear's Guide
Bear has lots of friends if you count her toys, but she's not sure how to make real friends. And she especially wants to be friends with Koala and Lamb. They both have fluffy ears and like green things. What's a timid bear to do?
This is a story about making friends while keeping the qualities (and quirks!) that make you unique. Written and illustrated by Cat Rabbit and read by Libearian Bear (voiced by Alexandra Schepisi).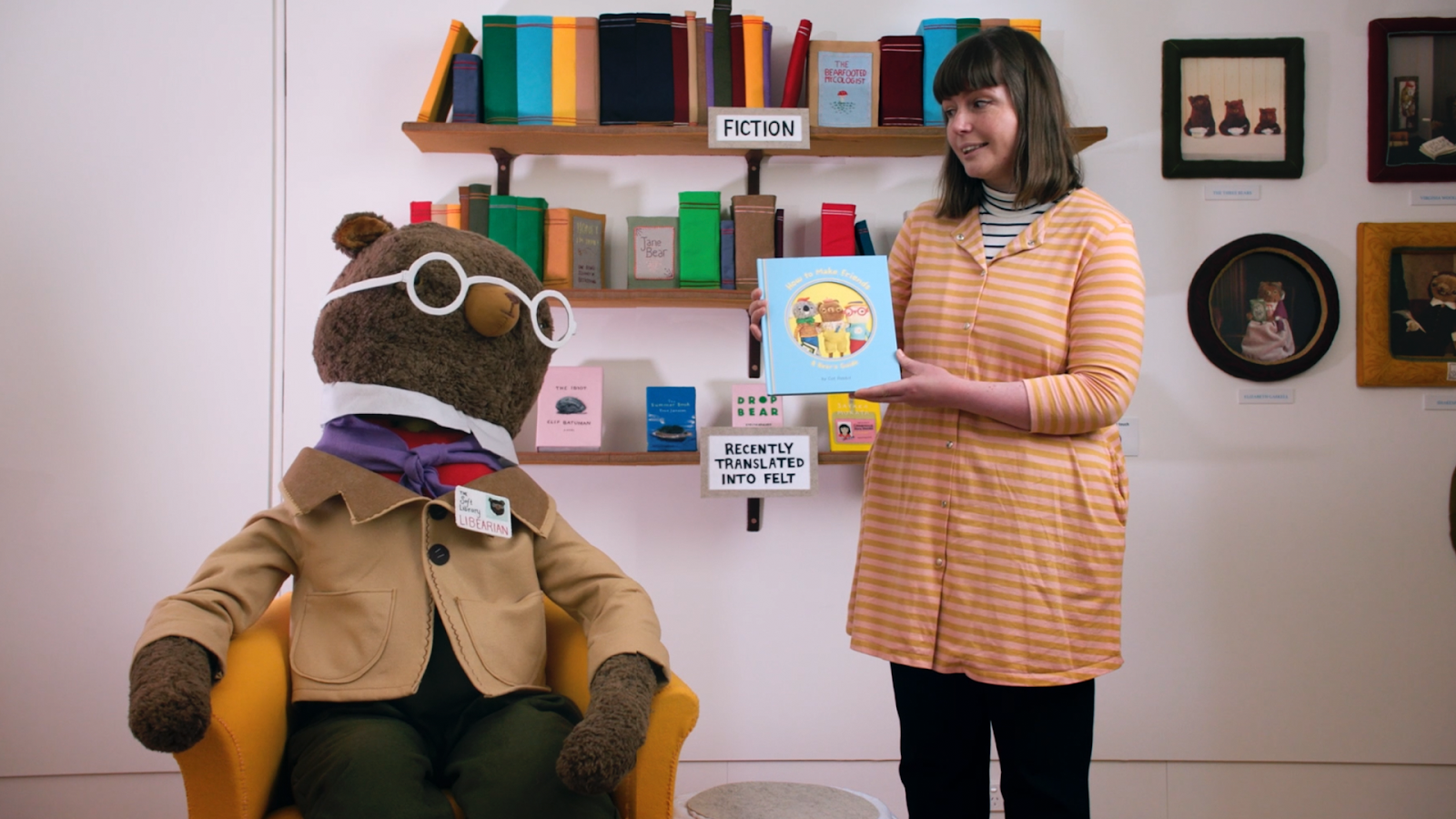 The Soft Library
"I was making toys for a few years before I realised the potential to tell stories…The Soft Library is an exhibition that celebrates libraries and all of the stories that they contain…it's basically a big love letter to libraries."
Watch our short film with Cat Rabbit, introducing her exhibit, 'The Soft Library', on at Bayside Gallery until 16 Jan 2022.