A stand against consumerism (in a fun way)
Behind the Books
Educators
Parents
30 Jul 2019
We chat to author of T

he All New Must Have Orange 430
, Michael Speechley,
about his inspiration for the book, and discuss why we
needed
mum and author Lauren Dubois to read the book.

We've all bought a thingy or a whatsit, without really knowing why We're obsessed with the shiny new thing; the stuff that we want, for no real reason. Why is it that we just have to have it?
It's something that we started to think about after reading Storyteller Lauren Dubois' blog post on what she got her kids for Christmas last year. She vowed to go simple, following what she thought was excessive present buying the year before. Hoping to allow her kids to appreciate the things they were given instead of drowning in toys', she created a present-buying rule to stick to at Christmas time: one thing you want, one thing you need, something to wear and something to read.
It's an idea that we came back to after reading Michael Speechley's picture book The All New Must Have Orange 430. The book tells the story of Harvey, who owns a HEAP of stuff, but could always have one more thingy (or whatsit) It's a book about the negative effects of advertising and consumerism, and how we can live in a more informed and sustainable way. With Lauren's rule still in our minds, we knew that we'd found a perfect book-storyteller match.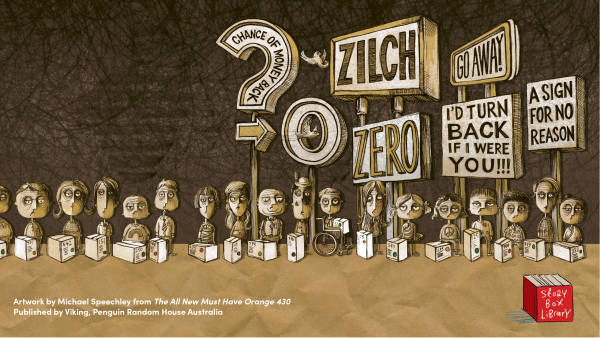 With a background as a Graphic Designer in advertising, Michael says that he knows how businesses try to trick and tempt people into buying things'.
The original idea came to me,' he says, when I was studying Art at Edith Cowan University and, as a bit of a joke, I designed a range of International Useless Objects. These were objects that didn't actually do anything at all.
For a split second, I thought I could make them and sell them I guess I thought it would be funny at the time, but I quickly realised how irresponsible that would have been for the environment and perhaps a children's book would be a much more fun way to get the message out there.'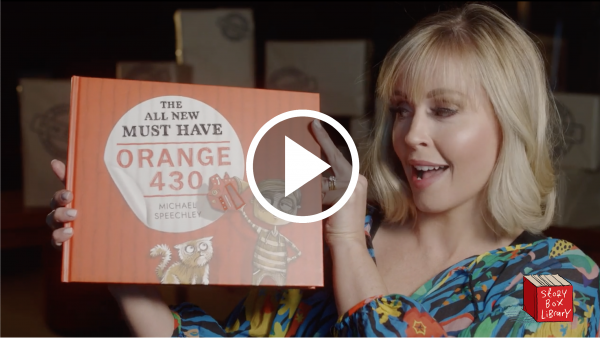 Kids will find the story funny, with the Sign for no reason' and the price tag on the Dead batteries', and Michael hopes that the kids reading can then teach the adults a thing or two to save the planet one bit at a time'.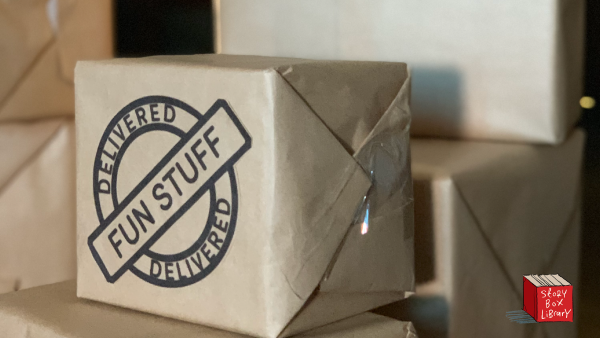 We filmed The All New Must Have Orange 430 with Lauren at the National Library of Australia, surrounding her with cardboard boxes labelled FUN STUFF DELIVERED'. With empty boxes of FUN STUFF' around her, Lauren takes us on Harvey's journey of wanting (needing) the latest Orange 430, to his understanding what's really important in life.
And, don't worry. We recycled the boxes.